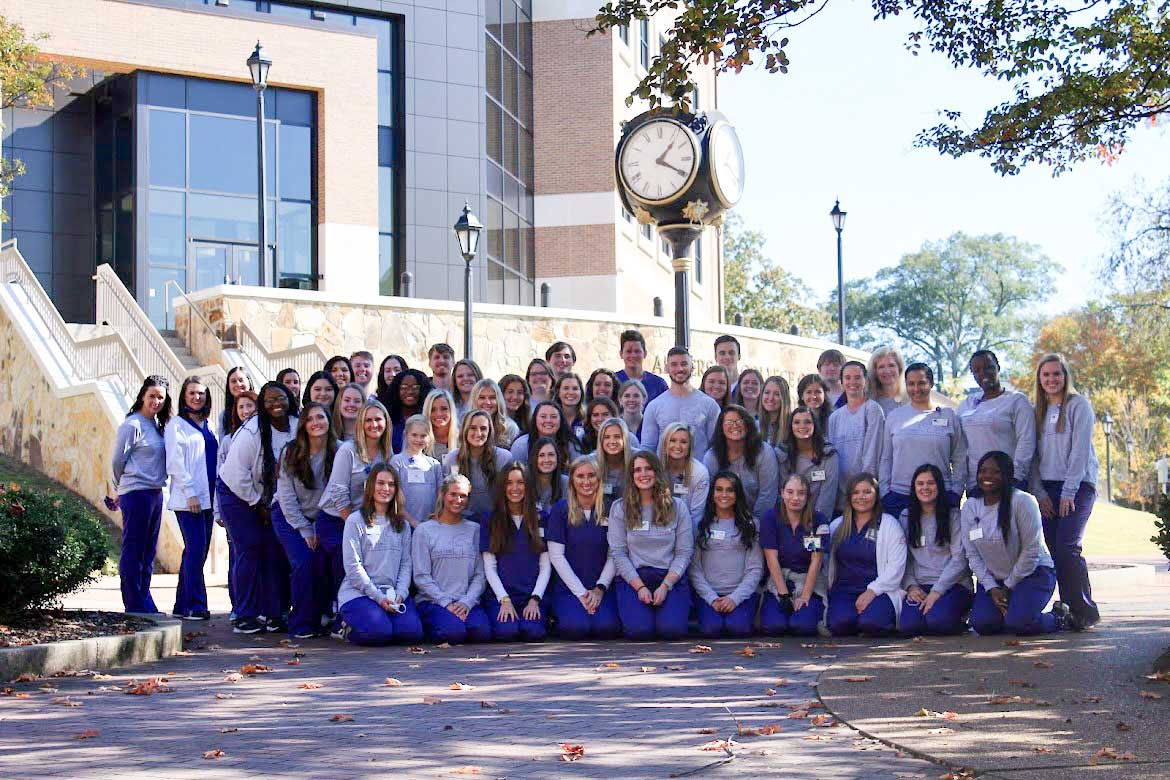 ACONHP has Community Baby Shower for Expectant Mothers
Nov. 08, 2021
Michelle Eubanks, UNA, at media@una.edu, 256.765.4392 or 256.606.2033
FLORENCE, AL - The Anderson College of Nursing and Health Professions on the University of North Alabama campus had a community baby shower for expectant mothers in the Shoals. The Tiny Cubs Community Baby Shower took place Nov. 6 in Harrison Hall at UNA, and more than 35 local expectant mothers took part in the inaugural event.
"The community baby shower has been a dream of ours for such a long time," said Dr. Ann- Marie Irons, an event organizer and an Assistant Professor in the ACONHP. "Faculty are excited and want to continue the UNA tradition of inviting our community to experience how wonderful our student body is in their knowledge and caring attitudes."
This free community event allowed mothers-to-be an opportunity to learn about basic prenatal and baby care from senior-level nursing students, clinical supervisors, and faculty from the Anderson College of Nursing and Health Professions.
"As a labor and delivery nurse for 10 years, I am very passionate about improving perinatal care throughout our community," said Melissa DeFoor, an organizer of the event and Assistant Department Chair of Undergraduate Programs. "We identified a need to offer a free educational event to expectant mothers where we will review basic perinatal and neonatal care. Additionally, we are excited to offer a service-learning opportunity to our nursing students."
In addition to learning more about basic care, participants will receive a free gift bag and have opportunities to win items, including car seats, pack-n-plays, breast pumps, and more. Several local entities, including North Alabama Medical Center, Helen Keller Hospital, and the Shoals Women's Clinic took part as vendors in the event.
Funding for this event came from an Alabama State Nurses Association and Alabama Nurses Foundation community grant and from the Jesse Barnes Edwards Endowed Professorship.
"Our nursing students and faculty are excited to host this baby shower for the expectant mothers in our area," said Dr. Vicki Pierce, Dean of the ACONHP.