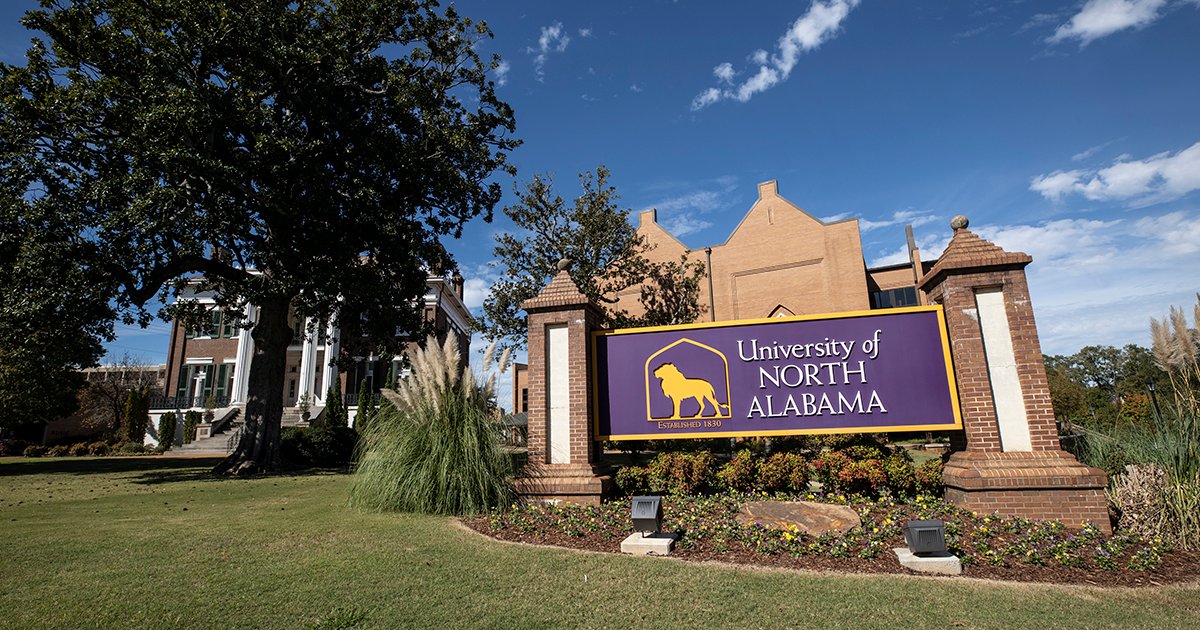 Alumna From Humble Beginnings Leaves Una With Lasting Legacy
Dec. 03, 2018
Michelle Eubanks, UNA, at media@una.edu, 256.765.4392 or 256.606.2033
By Kali Daniel
University Communications
FLORENCE, Ala.-All her life, Mary Alice Young was a giver.
The University of North Alabama graduate - Florence State Teacher's College at the time - spent her 40-year career teaching at Central Elementary School in a community she adored. Her passion for her students, their education and teaching in general was stronger than anyone could have imagined.
"She wanted no attention, no recognition," said Vice President for Advancement Deborah Shaw, who was one of many in awe of Young's legacy.
Almost a year after her September 2017 death, UNA received a check left as part of Young's will totaling almost $1.3 million - her entire estate. The sizable donation, per Young's instructions, was placed into an endowed scholarship fund for Central High School graduates pursuing degrees in elementary education at the university.
"Ms. Mary Alice Young was a well-known educator in Lauderdale County, as well as a woman with a strong philanthropic spirit," said President Kenneth Kitts. "She chose to express her generosity to the University of North Alabama, which will in turn provide outstanding educations to students from Central High School who aspire to be teachers. We are grateful for the legacy she has left."
Those who knew her were surprised at the size of the educator's estate, but not surprised by her generosity.
"If she met you today, you'd know her the rest of your life," said Lawrence Smith Sr., a former student, close friend and executor of Young's will. "She was the kind of person that made an impression on whoever she talked to. She didn't meet strangers."
Smith's relationship with Young is decades old, as his father worked for hers long before Smith was born. Now on his 57th crop on the land Young was raised on, Smith recalled fondly how she spent time in her yard or observing other properties, a deep passion instilled since her youth.
"She loved the land," he said. "She noticed all the crops. If you'd drive her to town she'd notice the roadsides. She was proud of her land, proud of her country, proud of her friends, but most of all education was a very high priority in her life."
Anyone who knew Young would tell you the same.
"Ms. Mary Alice was a fixture of the Central community," said Central High School vice principal Burt Helton. "She taught for over 40 years at Central, the majority of that time in second grade. When Ms. Young started teaching it wasn't uncommon for her to have over 40 students in her classroom. She stood every bit of 5'2", but her demeanor towered over even the senior football players."
Smith recalled Young always being kind, generous and supportive, but firm and confident.
"She was always in charge. If I was working around the place helping with whatever she was doing in the yard, I was the worker and she was the boss. She had a nice way of letting me know, I wouldn't trade nothing for it."
And that intensity applied in the classroom, as well.
"She taught, and she taught hard," Helton said. "She had chalk, a blackboard and a reader, but she taught hard."
During her time as a teacher, Young received the award for Lauderdale County's Outstanding Educator of the Year, Central High School Alumna of the Year and was one of the charter members of the Lauderdale Teachers Credit Union.
"Her credit union account number was four," Smith said with a laugh.
When Young wasn't teaching, helping those in her community or working in her yard, she was focused on God.
"She was very spiritual-minded," Smith said. "I read her diary this week and she mentioned going to Sunday school classes and church and all that. When she would eat her meals with the caretakers here, she'd always say her blessing out loud before she ate."
She was a person who displayed the fruit of the spirit, and lived and loved to serve. Young was focused on helping her students, helping teachers and helping others in the community, no matter what the need was.
"After she retired, all the widows and those who couldn't drive anymore - she carried them to their doctor's appointments and to get their hair fixed at beauty shops, took them to get groceries," Smith said. "She was a taxi to anybody in the community she knew that would need to do something. She was always helpful. She was always there when you needed her."
And in her legacy, she continues to be there for those in need.
The Mary Alice Young Endowed Scholarship will be granted to three different groups, dependent on qualified applicants fitting the criteria.
"First preference goes to students that are in the education program here," Shaw said.
These students must be formally enrolled in the program, not simply declaring the major as a high school senior.
"We know it's a small school in a rural area, so there's a chance in any certain year there may be no one who qualifies, or just one person," she said. "Let's say there's only one. We then go with the second form of criteria, a major in secondary education. The third criteria - because it's still possible we may not have enough students - we'll award it to faculty [at Central] who are earning advanced degrees here.
"We want our students to succeed. We know many struggle to stay in school because of financial concerns and this scholarship could keep more than one student in college who doesn't have the means, who may be working two part-time jobs. It could be somebody who has kids. It will be transformational for the people who receive this."
Young's dedication to education, compassion for others and love for children will be evident for years to come, as endowed scholarships never expire or run out of funds.
"Endowed funds mean that the principal gift is not touched, and interest and earnings accumulate to provide the award," Shaw said. "In this case, approximately $48,000 a year can be awarded to deserving students, forever."
Setting up endowments are clever ways to make donations stretch the extra mile, and Young was a frugal, money-savvy woman.
"She was a real manager," Smith said. "You can see that from the donation. She had money but she still didn't waste money. She made the best decisions, she kept up with her money markets. Especially in early years, teachers didn't get paid very much. She never made a lot but she managed and made it accumulate."
Young never married and had no children. She was certainly the type to give to those who were in need.
"She didn't have anybody in her immediate circle that really needed help so I think she just thought this would be a good idea," Smith said. "And I don't want to forget that the scholarship went to students of Central High School going into education at UNA, which benefited the two schools she thought so much of."
While Young loved teaching, it warmed her heart to see former students share that same passion.
Janice R. Smith, Lawrence Smith's wife, was also a student of Young's who said she had a lasting impact on her life.
"I was in second grade in her room and I taught second grade at Mars Hill Bible School," she said. "She was always tickled about that."
Janice said you could tell how much Young cared about her students based on the numerous people who paid their respects at her funeral and estate auction.
"A lot of former students came to her visitation and her funeral," she said. "People were telling stories, laughing, remembering the funny things she did and said and how much they loved her class and being friends later in life.
"After her death when we were cleaning out her things, we found out she kept hundreds of little school pictures - former students she had all through the years. She was always asking about former students. If they had an article in the paper she cut it out and kept it. People really loved her even after all those years. They remembered her with fun and fondness."
Lawrence Smith said at least half of the attendees of the estate auction were former second graders of Young's, and there were instances of three generations of students being present.
"They all wanted something to remember her by," Janice Smith said.
And the legacy of her love and passion for teaching will continue.
"Mary Alice's positive influence will live on through the lives of teachers and students," said Interim Dean of the College of Education and Human Sciences Katherine Kinney. "Although I did not have the opportunity to know Mary Alice Young, I personally find her sacrifice and influence inspirational.
"The faculty of the Educator Preparation Program at the University of North Alabama is committed to supporting and preparing the next Mary Alice Youngs of our profession. Thanks to her generous gift, she will assist us in that work for many generations to come."
Thanks to Young, countless students who would not otherwise be able to continue their higher education journey may do so with financial ease.
"Her love for the community and the profession is going to enable a lifetime of teachers to learn the profession and make a mark on children's lives, just as Mary Alice did," Helton said.
To find out more about scholarships at UNA, learn more about endowments or to donate to a college or the university as a whole:https://www.una.edu/advancement/