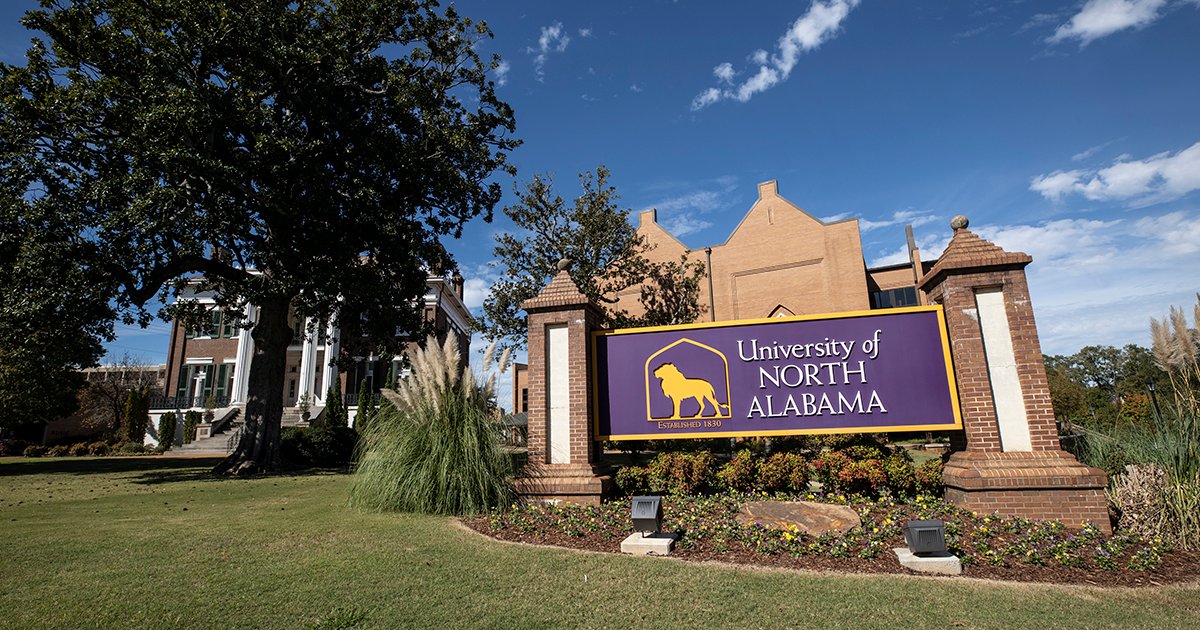 World-renowned U.s. Army Brass Quintet To Perform, Conduct Master Classes Thursday On Una Campus
Feb. 03, 2014
Michelle Eubanks, UNA, at media@una.edu, 256.765.4392 or 256.606.2033
By Hannah Mask, Student Writer
FLORENCE, Ala. - The University of North Alabama will host the renowned U.S. Army Field Band Brass Quintet on Thursday, Feb. 6.
The group - described as the "Musical Ambassadors of the Army" - will perform at 7:30 p.m. in the Recital Hall of the UNA Music Building.
Prior to the performance, ensemble members will conduct master classes and share their professional skills with students in the UNA Department of Music and Theatre, as well as student musicians from throughout the Shoals.
The master classes begin at 4 p.m. in the Recital Hall. Both the master classes and performance are free and open to the public.
Dr. David McCullough, chair of the UNA Music and Theatre Department, said the elite quintet's performance will be a treat for everyone who attends.
"Their talent is the equivalent of what would be found in a professional symphony orchestra," he said. "The performance will be a great opportunity for the community and for brass players in particular to hear top-notch performers."
While the U.S. Army Field Band is among the top echelon of service bands, McCullough said the quintet is also one of the finest in the world.
Members of the quintet include Master Sgt. Terry Bingham and Sgt. First Class Christian Hinkle, trumpet; Sgt. First Class Tommy R. Lee, horn; Master Sgt. Matthew F. Neiss, trombone; and Sgt. First Class Jonathan W. Voth, tuba.
The U.S. Army Field Band Brass Quintet has performed for audiences and dignitaries in 48 states and 14 countries. Their performance sites have included the White House, presidential inaugurations and official state ceremonies in the nation's capital.
The group has been repeatedly selected to honor new presidents by performing "Hail to the Chief" for live, national television. Notably, the ensemble has been asked to play at events hosted by the Secretary of Defense, the Secretary of the Army and the Army Chief of Staff.
For more information, contact the UNA Department of Music and Theatre at 256-765-5122. For background information on the quintet, visit www.armyfieldband.com.

A high-resolution photo of the quintet is available for media use at:
http://www.armyfieldband.com/pages/sponsor/graphics/se_pix/BrassQuintet2.jpg