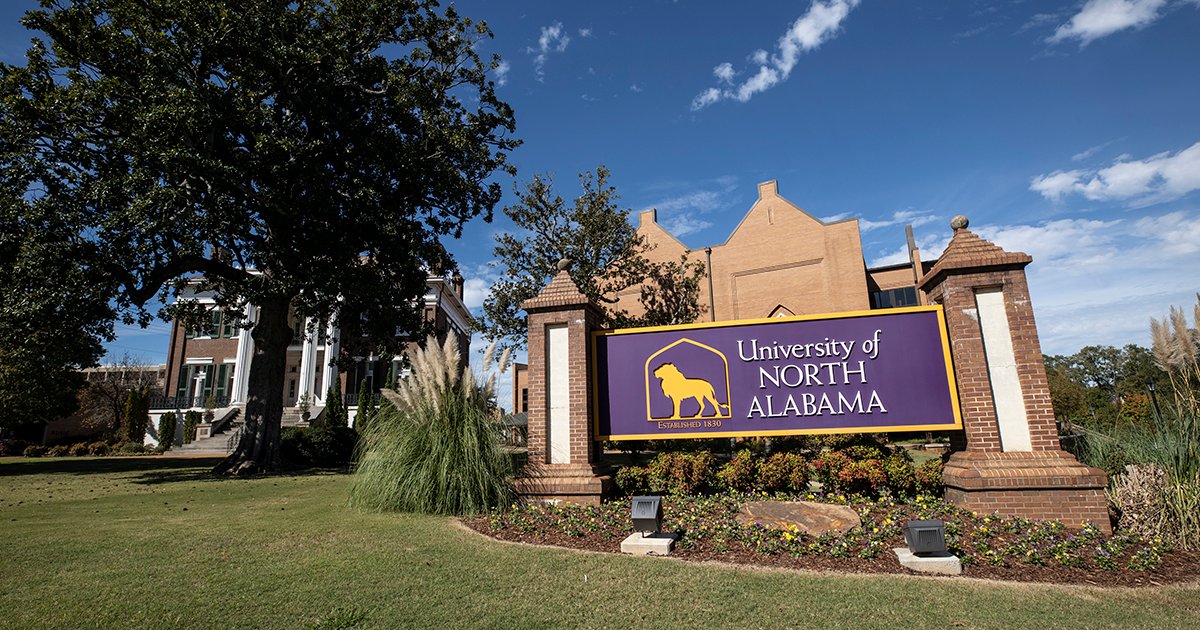 Una Health Science Student Lauren Schifano To 'unicycle Across Alabama' To Help End Childhood Obesity
Jul. 03, 2013
Michelle Eubanks, UNA, at media@una.edu, 256.765.4392 or 256.606.2033
By Elise Cofield,Student Writer
FLORENCE, Ala. - University of North Alabama student Lauren Schifano is hitting the road with the goal of putting an end to childhood obesity, and she is doing it on one wheel.
On Aug. 1, Schifano will begin a 400-mile tour across the state of Alabama on unicycle, along with a small support crew,educating those in her path about the prevalence of childhood obesity. The funding she raises will go to Louie's Kids, a non-profit organization based out of Charleston, S.C., that works to combat childhood obesity and educate children about nutritional concepts.
Alabama has the sixth highest rate of overweight and obese children, according to a 2007 report conducted by the National Initiative for Children's Healthcare Quality and the Child Policy Research Center.
Schifano will be accompanied at all times by a "driver" transporting food and supplies, and by Wieland Claes, a longtime friend she met while studying abroad in Austria, who will be supporting the cause by bicycling alongside her.
"The only thing I'm a little concerned about it road safety," she said. "Alabama is not exactly known for bicycle friendliness or sharing the road. I'm getting in touch with the League of American Bicyclists, and hopefully making that a mini-platform along the way."
Schifano, 25, has earned two degrees from UNA - one in history and one in German - and is currently working towards her third,in health science.
"My problem is, I get excited about too many things," she said. "I really love unicycling, and I'm really passionate about keeping a clean environment, and also I'm in the (Health, Physical Education and Recreation) department, so I'm really conscientious about health and helping people to be able to keep themselves healthy."
Louie Yuhasz, founder of Louie's Kids, expressed his gratitude for Schifano and her initiative.
"The courage something like this ride takes is just as amazing as the courage it takes a lot of the kids who need us to even ask for help," Yuhasz said. "When you are a grossly overweight teenager, the world is not your oyster, as we have all heard. Lauren's effort is more than awareness, more than fundraising - it's quite simply bravery, and it's what more of our kids need to see on their behalf."
WAFF-TV News of Huntsville will be providing news coverage of her trip from Florence to Huntsville, Schifano said. Though she is still in the planning stages, she already has a following on Facebook and on her blog, which she plans to use to relay updates along the way.
Schifano said she has been overwhelmed by the tremendous amount of support from the community and from various national organizations, many of which have been eager to provide accommodations. Unicycle Across Alabama has received corporate sponsorships from Clif Bar,whodonated enough granola bars and energy shots for Schifano and her crew for two and a half weeks,and from sports gear company Headsweat, who asked that she write an entry for their web blog after her trip. Schifano said she is awaiting responses from several other companies.
Dane Trelles, a recent graduate of the UNA geography department,volunteered to plan Schifano's route using GPS technology.
"Driving this route is one thing; I can't imagine being on one wheel the whole time," he said. "From what I can tell so far, it's probably going to take her a day and a half to reach Huntsville, and that's her shortest distance. I think it's pretty impressive. I feel confident that she'll succeed."
Cities Schifano will pass through include Huntsville, Birmingham and Montgomery before she finally arrives in Gulf Shores. Her route avoids major highways and includes as many populated areas as possible.
While not on the road,Schifano said she wants to take as many opportunities as possible to educate the public. Gwin Elementary School in Hoover (which has a unicycle team of its own) has invited Schifano to serve as a guest speaker about nutrition and physical activity.
For lodging, Schifano is camping in a hammock donated to her by Eagle's Nest Outfitters, a company based out of Asheville, N.C.,that specializes in outdoor gear. The Outdoor Adventure Center at UNA is loaning tents and sleeping bags for her crew. Osa's Garden in Florence is supplying nutrition bars and coconut water, and a local dentist office is outfitting her with jerseys.
"Considering that I just thought of this Apr. 20," Schifano said, "it's really come a long way."
Schifano said she has been practicing 20-25 miles per day to build up to her goal of covering 40 miles per day. She anticipates arriving at her destination in Gulf Shores no later than Aug. 20. She is still planning what to do upon arrival.
"Maybe a celebration of some kind, probably a lot of rest," she said.
For more information, or to track Schifano as she gears up for her trip, visit her Facebook page or her blog atuniacrossbama.blogspot.com.
Two images of Lauren Schifano are available for media use in the UNA Photo Gallery:
(1) http://www.unalionsden.com/archive/photo.php?id=7391
(2) http://www.unalionsden.com/archive/photo.php?id=7392