#unaworks - Home
Thank you for your interest in UNA! Roar Lions!
UNA: Alabama's Workforce Development University
"Preparation of career-ready graduates to meet the economic needs of Alabama and the surrounding region is central to the mission of the University of North Alabama. As Alabama transitions from a traditional industrial to a knowledge-based economy, UNA is focused on delivering a well-trained workforce of the highest possible quality to business and industry. Our programs produce employable and in-demand graduates that increase the level of postsecondary educational attainment in the state. We are tremendously excited about this new era of business and industry partnership in workforce development and wholeheartedly support state initiatives to ensure a competitive edge in the global economy."

-- University of North Alabama President Dr. Ken Kitts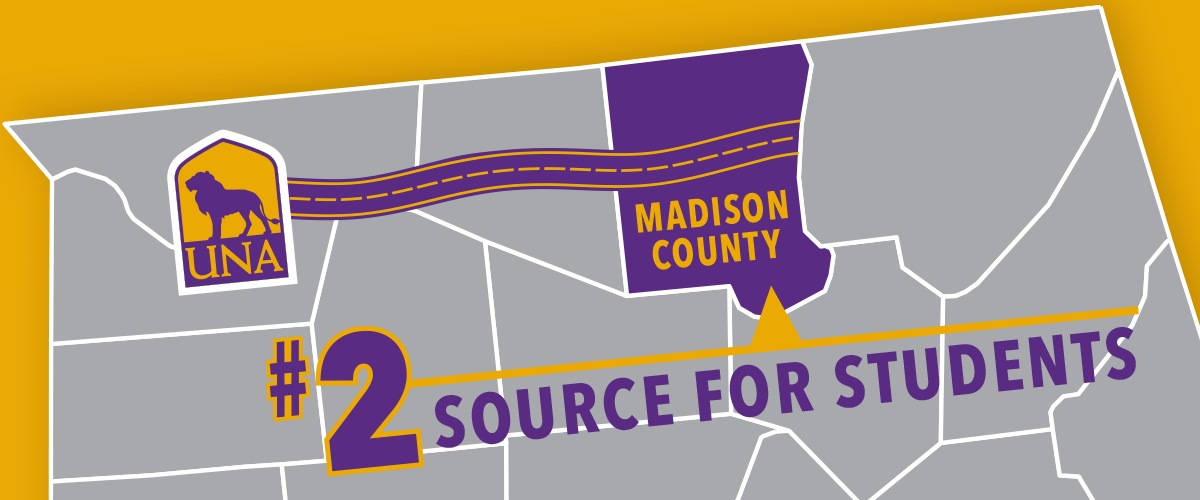 UNA Preferred Educational Partners
UNA offers workforce training and opportunities through more than 50 accredited
major, minor, certificate, and graduate programs.
New Start Scholarship

- Ready to Chart a New Career Course?

Enroll in one of UNA's highly regarded online-only programs, and new students take their first course free! Choose from a variety of programs and get the jump start you need!

In order to qualify for the New Start Scholarship initiative, you must be a new student enrolled in a fully-online program and register for at least two online courses.

Apply Now
What Degree Would You Like to Pursue?
What Field Do You Want To Work In?