University Success Center
ONLINE UPDATE:
>> VIRTUAL TUTORING AND ADVISING <<
Tutoring and Advising services in the University Success Center will be moving online.
All appointments scheduled after March 18, 2020 will take place in a virtual platform.
Appointments can still be made via TutorTrac.
USC FaceBook: UNA Success Center
USC Instagram: @una_success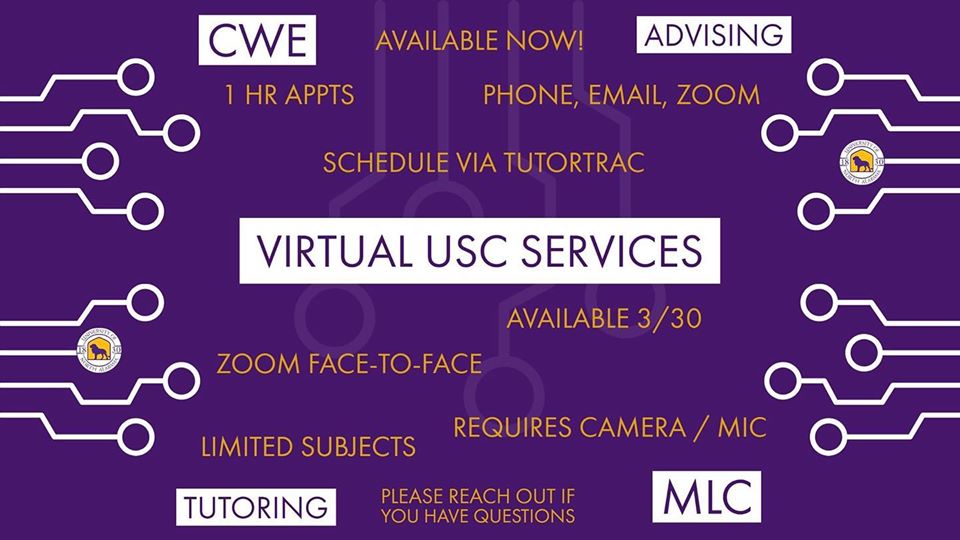 You can find us on the second floor of The Commons. Our mission is to help you develop the personal and academic knowledge, skills, and abilities necessary for university success. The Success Center consists of the following offices to assist our students:
For general questions about advising and for those who are undecided about a major.
For help with any paper you need to write for a class.
For help with many of our Mathematics classes in which you are registered
For peer tutoring assistance for most 100 and 200-level general education classes
Want to Schedule a Student Success Workshop for your Class?? Click Here!