Welcome to UNA Health Services!
Immunization Requirements
All first time incoming students must submit proof of immunization by logging into MedProctor and creating a student account. The UNA student email address is used to set up the account.
New Health Services Facility Opens In:
Clinic Hours:

Monday through Friday when the University is open.
Walk in visits 8:00 am - 11:30 am
Afternoon clinic visits by appointment
Fall & Spring Business Hours:
Monday - Thursday 7:45 - 4:30
Friday 7:45 - 3:30
Summer Business Hours
Monday - Thursday 7:15 - 4:30
Friday 7:15 - 11:30
In Case of Emergency

Go to the nearest Emergency Room or call 911!
256.629.1000
1701 Veterans Drive, Florence, AL
256-386-1616
201 West Avalon Avenue, Muscle Shoals, AL
256-386-4196
1300 S Montgomery Avenue, Sheffield, AL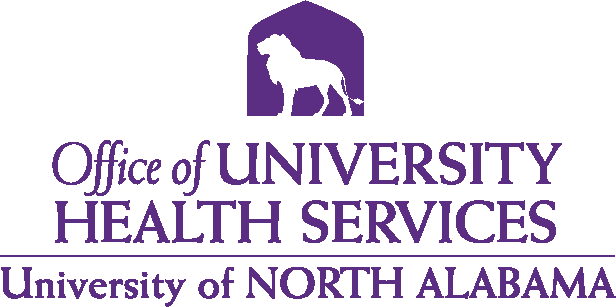 University Health Services operates a medical clinic to care for and treat minor illness and injury. Students can see one of the licensed healthcare providers at no charge. Lab tests, x-rays and prescription medications are available for a fee that is much less than most clinics. Faculty and staff can receive care for a nominal fee. University Health Services clinic does not bill insurance.
University Health Services
Mailing Address:
UNA Box 5009, 
Florence, AL 35632
P: 256.765.4328
healthservices@una.edu