Prescription Drug Take-Back Box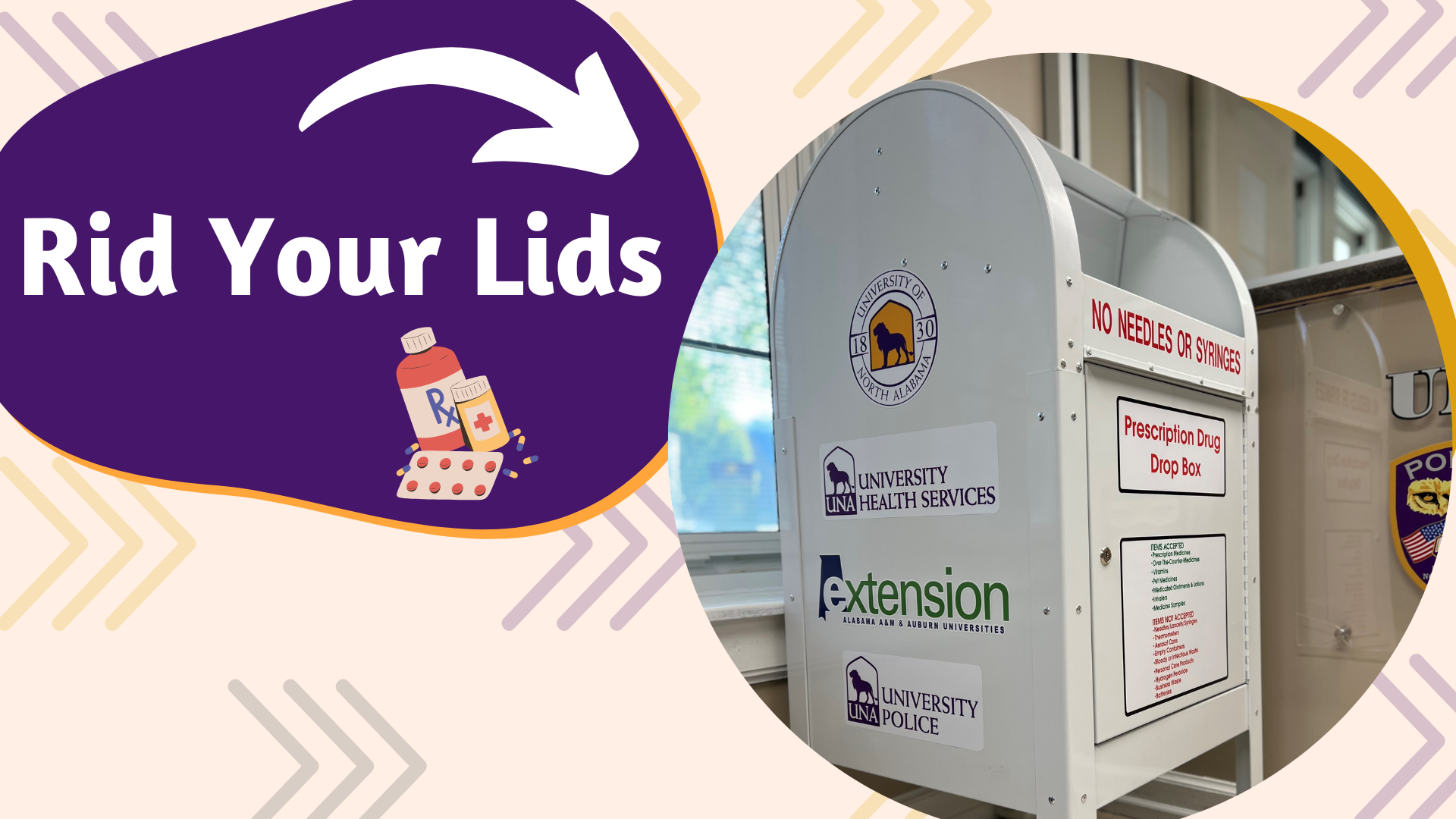 National Prescription Drug Take-Back Day is October 29th, 2022! 
Help keep our community safe by responsibly disposing of your unwanted or expired medication. Returning your unwanted medicines to a take-back program is the safest and most environmentally protective way to dispose of unused medication. Through our partnership with the Alabama Cooperative Extension Office and the University Police Department, we now have one available to us on campus. It is located at the first-floor entrance of the GUC. For an inclusive list of items accepted and not accepted, see attachment below. 
Rx Drug Box: Items Accepted and Not Accepted
The U.S. Department of Justice Drug Enforcement Administration offers additional drug disposal resources, click here for more information. 
For any questions or feedback, contact healthservices@una.edu