College of Business and Technology
Join our unique and prestigious College of Business and Technology, home to a variety of online and on-campus business degree programs. Top-ranked in the nation for our online Executive MBA, we are dedicated to helping undergraduates and working professionals succeed in meeting their business education goals. Choose from a host of academic programs focused on building your knowledge and skills with experiential learning opportunities that make learning exciting—including options to learn outside the classroom.
Take advantage of all the College of Business and Technology has to offer:
Undergraduate students learn from the same faculty who teach in our nationally ranked MBA program
12 student organizations provide opportunities for career development and networking
The prestigious Institute Fellows program provides opportunities for students to be paid while helping local organizations solve real-world problems
Smart Start offers a weekend experience for students to create their own companies
The Generator houses a space for students to grow new businesses
Capstone courses allow all students to study real-world business problems
Opportunities exist for internships to earn money while you learn
Study Abroad trips allow you to experience the global business community
Our MBA offers 9 concentrations, as well as a create-your-own option
Annual Report 2021
Regional Economic Update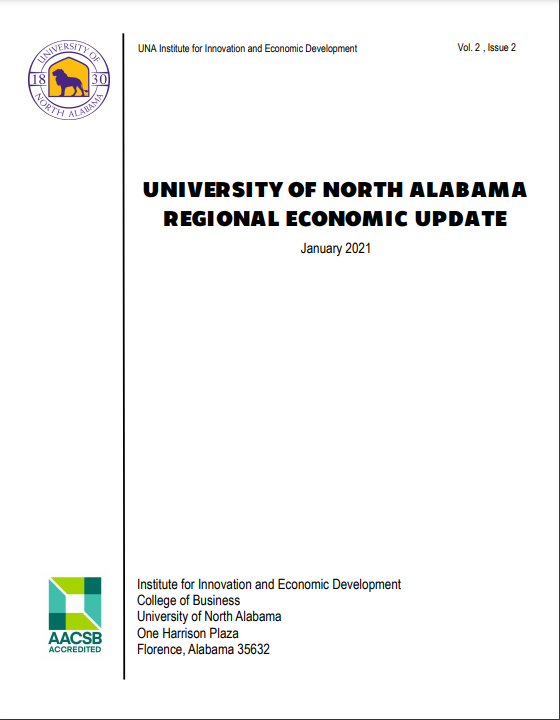 Reputable & Accredited


Submission Received
Thank you for your interest in UNA! Roar Lions!