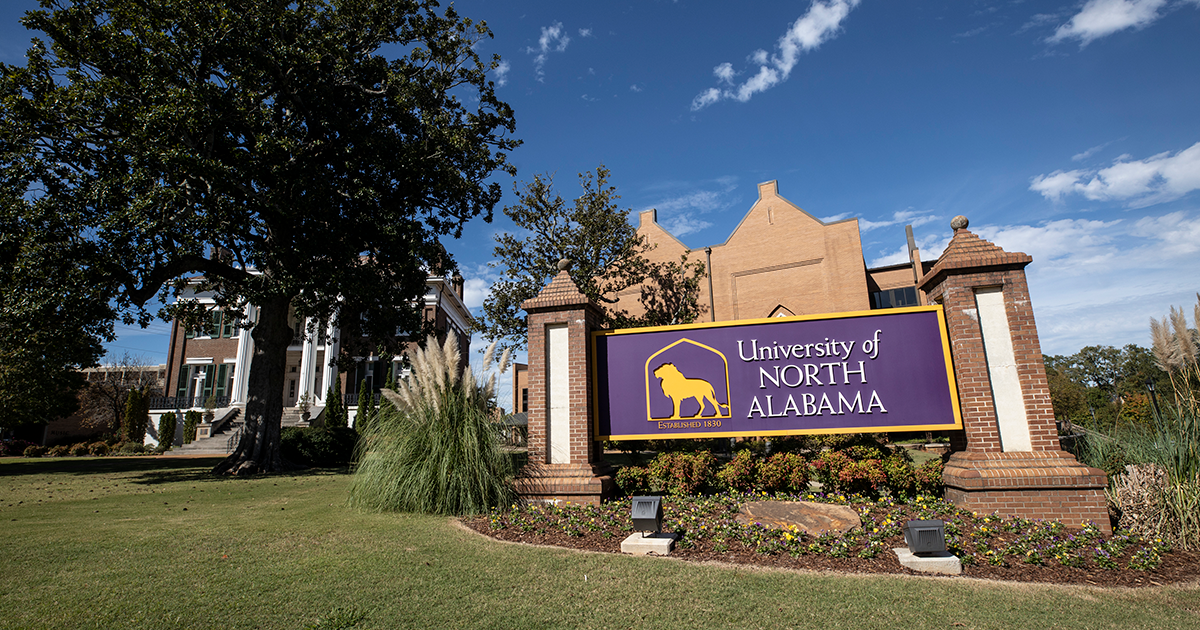 Una Celebrates Black History Month
Feb. 04, 2016
Michelle Eubanks, UNA, at media@una.edu, 256.765.4392 or 256.606.2033
Joan Williams, Office of Diversity and Institutional Equity
FLORENCE, Ala. - The University of North Alabama will host several events to honor the history and heritage of African Americans. Throughout the month of February, students, faculty and staff will host numerous events during Black History Month.
On Tuesday, Feb. 16 at 7:00 p.m., in the GUC Loft, UNA will host a screening of the award winning documentary Footsoldiers: Class of 1964 followed by a discussion with documentary director and producer, Rev. Alvelyn Sanders, Pastor of Greater St. Paul A.M.E. Church in Florence. The event is free and open to the public.
On Thursday, Feb. 18 at 9:30 a.m., in Norton Auditorium, UNA will host the musical narrative Walk with Me presented by the Walk with Me Foundation. The presentation is based on the book While the World Watched: A Birmingham Bombing Survivor Comes of Age During the Civil Rights Movement. Admission is $3.00. Contact carole@walkwithmefoundation.org for tickets.
On Tuesday, Feb. 23 from 6:30-8:30 p.m., in the GUC Loft, UNA will host a Conversation on Alabama Civil and Human Rights: The March Continues with Lecia Brooks, Outreach Director of the Southern Poverty Law Center. The event is free and open to the public.
On Wednesday, Feb. 24 at 7:00 p.m., in the GUC Banquet Halls, the UNA Black Student Alliance and NPHC will host their annual Black History program featuring the UNA Gospel Choir, Ascending Voices and Dr. Will Boyd, Pastor of St. Mark M.B. Church as the speaker and presentations from other students.
Known as the "Father of Black History", Dr. Carter G. Woodson founded the celebration he called "Negro History Week" in 1926. Dr. Woodson selected the second week of February for the celebration because it fell between the birthdays of the famed orator and abolitionist Frederick Douglass and President Abraham Lincoln. In 1976, the celebration expanded to include the entire month of February. Today, Black History Month is celebrated across the United States by people of all ethnic and social backgrounds.
"Our campus and surrounding community is very diverse and developing opportunities for greater awareness and knowledge of the history of various cultures, moves all of us closer to a place of respect and understanding of each other and is essential to the educational mission for preparing students to develop stronger communities.", said Joan Williams, director of the UNA Office of Diversity and Institutional Equity (ODIE).
Visit ODIE's website for Black History Month resources and for more information about UNA diversity related events: www.una.edu/diversity, call 256-765-6340 or email at odie@una.edu.