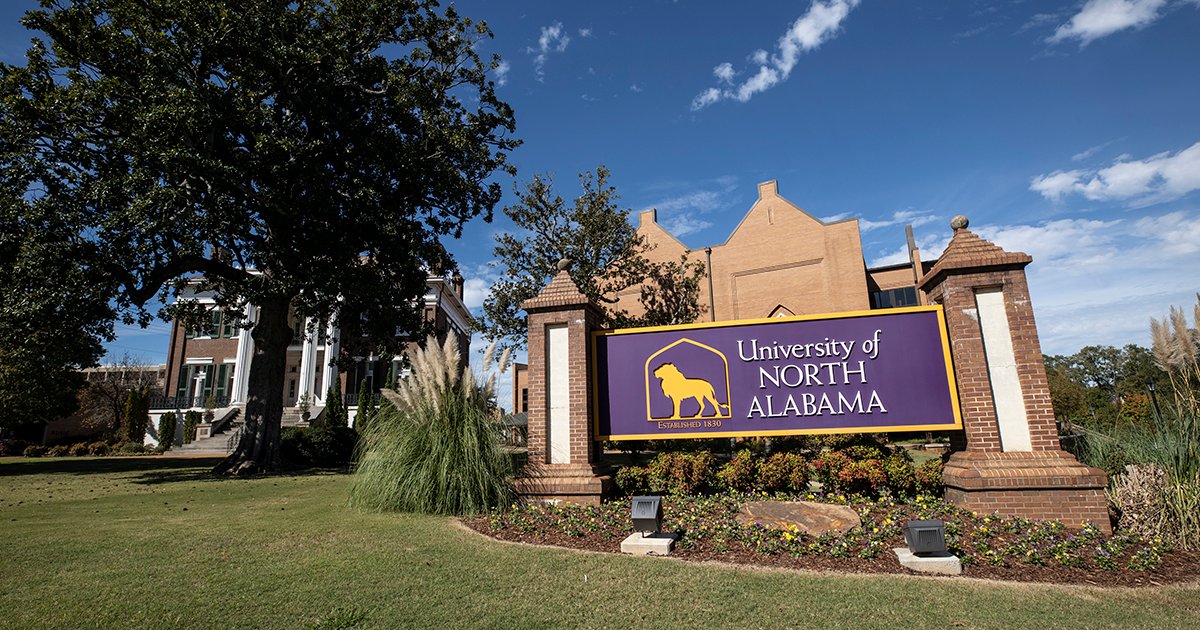 University Of North Alabama Announces Honorary Degree For Music Icon Rick Hall
Jul. 25, 2016
Michelle Eubanks, UNA, at media@una.edu, 256.765.4392 or 256.606.2033
Bryan Rachal, University Communications
FLORENCE, Ala. - Officials with the University of North Alabama announced this weekend that music icon Rick Hall will be the recipient of an honorary doctorate degree from UNA. Hall is a legendary music producer known for founding FAME studios; he's also credited as the founder of the modern day "Muscle Shoals Sound."
The announcement was made during a reception at Rogers Hall on UNA's campus as part of a kickoff event for UNA Theatre production "I'll Take You There: The Music of Muscle Shoals," an original work that features the musical heritage of the Shoals. The VIP reception before the play was hosted by UNA in conjunction with the UNA College of Arts and Sciences, the Hamada family and UNA Theatre.
UNA President Dr. Ken Kitts was on hand to announce Hall's honor and noted that Hall has strong ties to UNA. "Very literally, Rick's legacy has been part of the university in the form of his sons, Rick, Mark and Rodney, who are UNA alumni," Kitts said.
Kitts went on to list many of Hall's accomplishments, including his designation as Billboard's Producer of the Year for the World, his Grammy Trustees award and his publishing catalog that includes some of the greatest songs of our time. Kitts said Hall has also had a profound impact on UNA as well
"Rick has been of significant assistance to the UNA Department of Entertainment Industry as we strive to instill that same love of music in future generations," Kitts said. "With that in mind, the university's Executive Council entered conversations about how best to honor an individual who has given so much to our region. As a result of those conversations, the Executive Council nominated Rick Hall to receive an honorary doctoral degree from the University of North Alabama," he said.
UNA Board of Trustees President Pro Temp Marty Abroms was also on hand for the reception. Abroms stated that board policy on honorary degrees requires that a potential recipient must have "rendered particular service to the institution" or be "persons of outstanding state or national prominence.
"Rick Hall falls into both of these categories," Abroms said. "This recognizes his significant contribution to both our musical history and the heritage of the Shoals area. Therefore, it is my honor, on behalf of the University of North Alabama , to present the Resolution Approving the Honorary Doctoral Degree for Rick Hall," he said
Hall, who was very appreciative of his award, which will be conferred at the December 2016 commencement ceremonies, participated in a brief question and answer session following the announcement.
When asked if FAME studios did, in fact, start in Florence, Hall agreed but was also quick to make another point, "but my first hit record was in Muscle Shoals," he said.
Pictures from the event can be found here: http://www.unalionsden.com/archive/gallery.php?album_id=1398
UNIVERSITY OF NORTH ALABAMA
The University of North Alabama is an accredited, comprehensive regional state university offering undergraduate and graduate degree programs through the colleges of Arts and Sciences, Business, Education and Human Sciences, and Nursing. Occupying a 130-acre campus in a residential section of Florence, Alabama, UNA is located within a four-city area that also includes Tuscumbia, Sheffield and Muscle Shoals. UNA also operates a renowned collegiate athletic program in NCAA Division II's Gulf South ConferenceThe University of North Alabama is an equal opportunity institution and does not discriminate in the admission policy on the basis of race, color, sex, religion, disability, age or national origin.