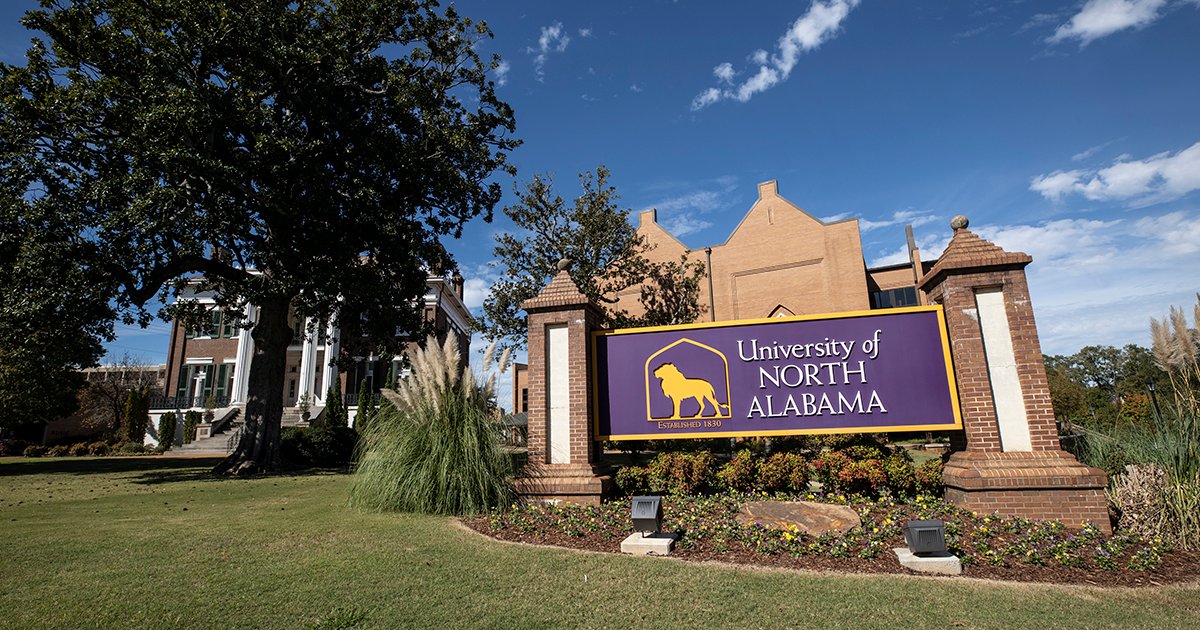 Indigent Defense Reform: Una Economists Propose A Way To Save State Millions
Mar. 17, 2010
Michelle Eubanks, UNA, at media@una.edu, 256.765.4392 or 256.606.2033
FLORENCE, Ala. - As the nationwide recession takes its toll on the Alabama economy, researchers at the Center for Public Policy and Economic Research (COPPER), housed at the University of North Alabama, take issue with those saying the state budget has nowhere left to cut.
With Alabama ranking at the top of all 50 states in terms of the percentage of population incarcerated, the research team recently investigated how the state funds legal counsel for the indigent. Among their findings: The state's Fair Trial Tax Fund is unable to cover the vast majority of Alabama's indigent defense costs. "The remainder of funding comes from the Alabama state general fund," said Dr. Jim Couch, a UNA economics professor and COPPER researcher. "In 2008, for example, indigent defense cost the state $69 million, while the Fair Trial Tax Fund generated only $22 million. Thus, $47 million was pulled from the general fund." With this information in hand, the COPPER team set out to find a way to reduce the costs without compromising the quality of defense. To do this, they analyzed the defense costs of two Alabama counties - Lauderdale and Colbert. Lauderdale and Colbert counties represent Alabama's two primary methods for providing legal defense for indigents. Lauderdale selects defense counsel through appointments, while Colbert employs contract attorneys. While contract attorneys are paid salaries for their defense services, appointed attorneys are currently paid $60 per hour in court and $40 per hour outside of court. The state also allows a per-hour fee of $25 for office overhead costs, according to the Dothan Eagle at
www.dothaneagle.com
. COPPER researchers were able to gather the total defense costs incurred by Lauderdale and Colbert counties in 2005. When they laid the two sets of numbers alongside each other, they found this: Lauderdale County, using appointed defense counsel, spent three times more on the average case. After taking a closer look at the numbers, the researchers suggested Colbert's model as a model to emulate throughout the state. The average case in Colbert County cost $918.18, while, in Lauderdale County, the average case was $3,195.65. Colbert's total spending for the year was $238,728.07 on 260 cases, and Lauderdale's total was $766,956.63 on 240 cases. Couch said the research team compared identical felonies in each county, controlled for the criminal background of the defendants. They found no difference in the quality of defense in the two counties. They also found, with only one exception, that defendants found guilty of similar crimes with similar backgrounds were subject to the same penalty. Lauderdale County's punishment for burglary was found to be more harsh. "Our proposal [of following the Colbert model] would likely save millions of dollars if implemented across the state," Couch said. "And this is only a single program. It seems reasonable to suggest that a closer examination of other state spending might also yield more bang for the buck."
About The University of North Alabama
The University of North Alabama is an accredited, comprehensive regional state university offering credential, certificate, baccalaureate, master's, and doctoral programs in the colleges of Arts, Sciences, and Engineering; Business and Technology; Education and Human Sciences; and the Anderson College of Nursing and Health Professions. The first-choice University for more than 10,000 on-campus and online students, UNA is on a bucolic campus in Florence, Alabama, part of the historic and vibrant Shoals region. Lions Athletics, a renowned collegiate athletics program with seven (7) Division II National Championships, is now a proud member of the NCAA Division I's ASUN Conference. The University of North Alabama is an equal opportunity institution and does not discriminate in the admission policy on the basis of race, color, sex, religion, disability, age, or national origin. For more: www.una.edu and www.una.edu/unaworks/