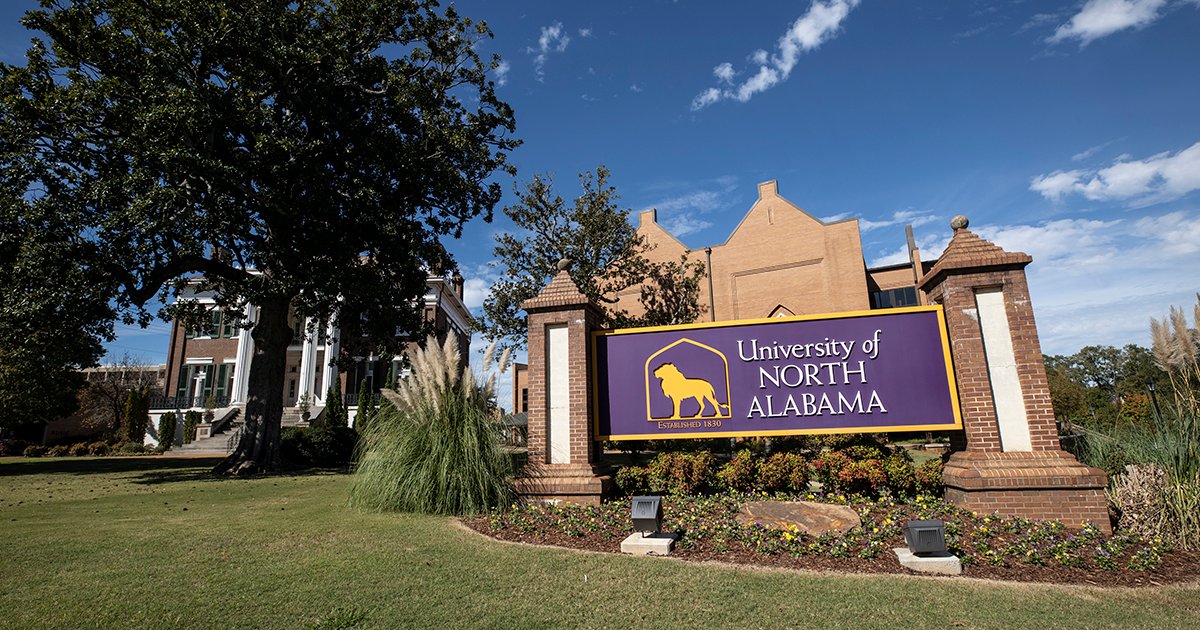 Future Looks Bright For The University Of North Alabama Man And Woman Of The Year
May. 09, 2014
Michelle Eubanks, UNA, at media@una.edu, 256.765.4392 or 256.606.2033
By Hannah Mask, Student Writer and Bryan Rachal, Public Affairs and Media Relations
FLORENCE, Ala. - Students at the University of North Alabama boast occupational outlooks on par with or exceeding national averages, but that doesn't stop them from working closely with advisors to determine their best prospects.
Those advisors come in many forms. For UNA senior Matthew Jones, who was named Man of the Year 2014 by the University and who is set to graduate this weekend, his advisors appeared in the form of colleagues.
"I never lived on campus until I lived here over the summer and that made me really push to find clubs and organizations I could get involved with," he said.
What he said he learned was that although he loved marketing, he wanted to help others like himself. He will attend Florida State to earn a degree in higher education so he may invest in and teach young college students, just as campus leaders did for him.
But even if Jones decided against obtaining a master's degree, his occupational outlook with a degree in marketing is at 12 percent - a percentage above the nation's predicted average hiring speed for the years 2012-22, according to the Bureau of Labor Statistics.
With a degree in marketing, entry-level pay in 2012 was more than $100,000.
UNA's Woman of the Year 2014, Laura Giles, is in a similar boat with Jones. She is set to graduate this weekend, as well, with a degree in accounting, which boasts an average hiring rate of 13 percent.
In 2012, the number of jobs nationwide available with such a degree was 1.2 million according to the Bureau of Labor Statistics.
Giles said she realized, through working with her professors, that it wouldn't be enough to make her happy, so she's staying at UNA for few months.
"Most people who graduate in four years with a degree in accounting can find jobs, but they do jobs like bookkeeping," she said. "But that isn't really what I wanted to do."
She has a job lined up with one of the top four accounting firms in the nation: KPMG LLC, which employs about 23,000 employees in 87 offices nationwide, according to the company's website.
In January, Giles will become a UNA accounting grad turned certified public accountant. "It didn't really make sense to go to school anywhere else, because I only needed 10 more hours to become a CPA," she said. "I talked with my professors, and they were so much help getting me into this position (to be interviewed). Accounting was an easy choice for me, but it's a guaranteed job whatever you come out with."