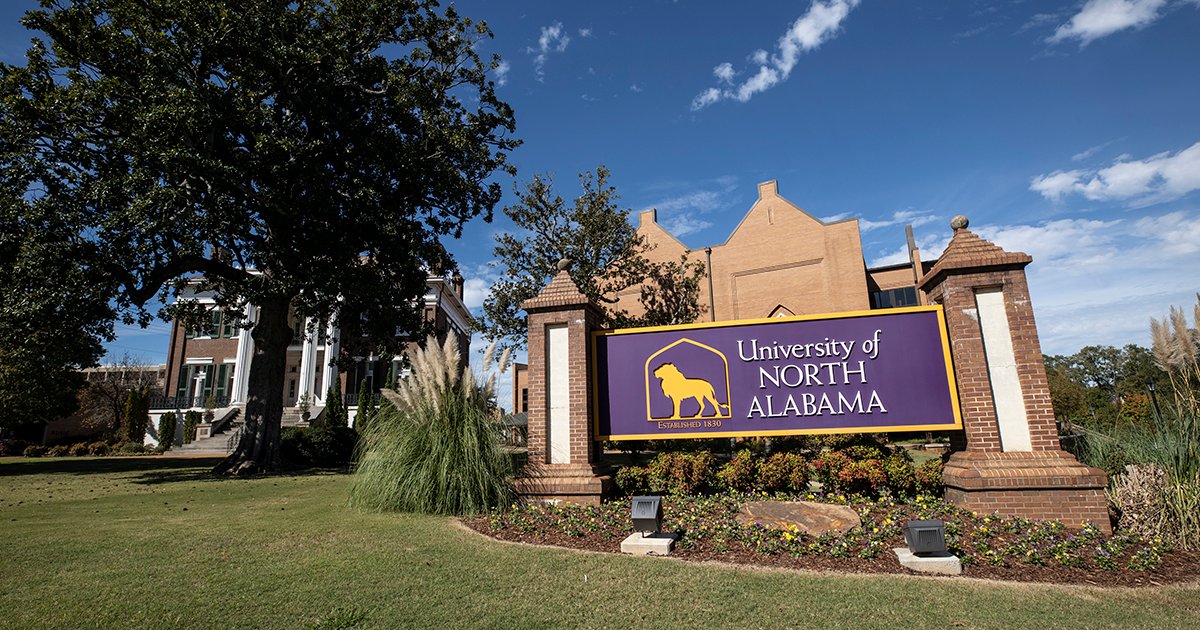 The University Of North Alabama Hosts Another Successful Derby Day, Looks Toward Third Rendition In 2015
May. 14, 2014
Michelle Eubanks, UNA, at media@una.edu, 256.765.4392 or 256.606.2033
By Bryan Rachal,Public Affairs and Media Relations
FLORENCE, Ala. - California Chrome may have won the actual Kentucky Derby race, but when it comes to Kentucky Derby themed fundraising events, the University of North Alabama is a two - time champion after hosting its second annual UNA Derby Day. With the success of the past two years under their belts, UNA officials plan to continue the tradition in 2015. Can the university make it a three peat?
UNA will host the third annual UNA Derby Day, May 2, 2015, from 3-6 p.m. Momentum from the past two events should help create some buzz for next year. On Saturday, May 3, President and Mrs. Cale hosted more than 400 guests on the lawn of Coby Hall to raise money for the UNA foundation and to watch "The Greatest Two Minutes in Sports." The crowd saw an increase from last year's event and more than $70,000 was raised for the UNA Foundation's ongoing mission to support the institutional goals of the university.
"It is just hard to imagine a more perfect occasion than Derby Day 2014. The Shoals community makes this a very special day by gathering to recall a part of the history of the region, to support the University, and to put on our spring finery and just have a really good time. On behalf of UNA, thanks to all our friends for making Derby Day 2014 a huge success," said UNA President William Cale Jr. Cale and his wife BJ hosted the event for the last time as the president of the university. Cale announced that in July he'd be stepping down from the position.
This year's event was co-chaired by two UNA Alums, Alisha Haataja and Stephanie Coleman, with additional help provided by UNA Advancement Volunteer Coordinator Johnette Davis. The chairs and countless volunteers worked diligently to increase the number of sponsors, prizes and silent auction items from last year's event and succeeded in doing just that. Some of the highlights from the silent auction included handmade furniture, original paintings and hunting safaris.
"It was an amazing day --- perfect weather, a happy gathering of university friends decked out in Derby finery, great refreshments and fun. It was a day we will remember for a long time," noted Dr. Dan Hendricks, UNA's vice president for advancement and executive director of the UNA Foundation.
Derby Day brings the UNA campus together with alumni as well as friends and supporters from across the surrounding region. The event itself offers a posh, high-spirited community party where Derby fans - donned in festive, oversized hats, bright colors, bow ties, seersucker suits and traditional Old South attire - can gather in a social setting to share the excitement of the race and its cultural connection to the area.
Derby Day also celebrates the historical kinship between the Shoals area and the world's best-known equestrian competition. The horseracing heritage of the Kentucky Derby can be traced back to James Jackson, an early 19th-century Irish immigrant who became one of the Shoals area's most prominent and prosperous early citizens. All modern-day thoroughbreds in America are descended from Jackson's horse, Glencoe, who trained north of Florence at the Jackson, the Forks of Cypress
Click on the link and look for the Derby Day Gallery to find pictures of the event:
http://www.unalionsden.com/archive/index.php