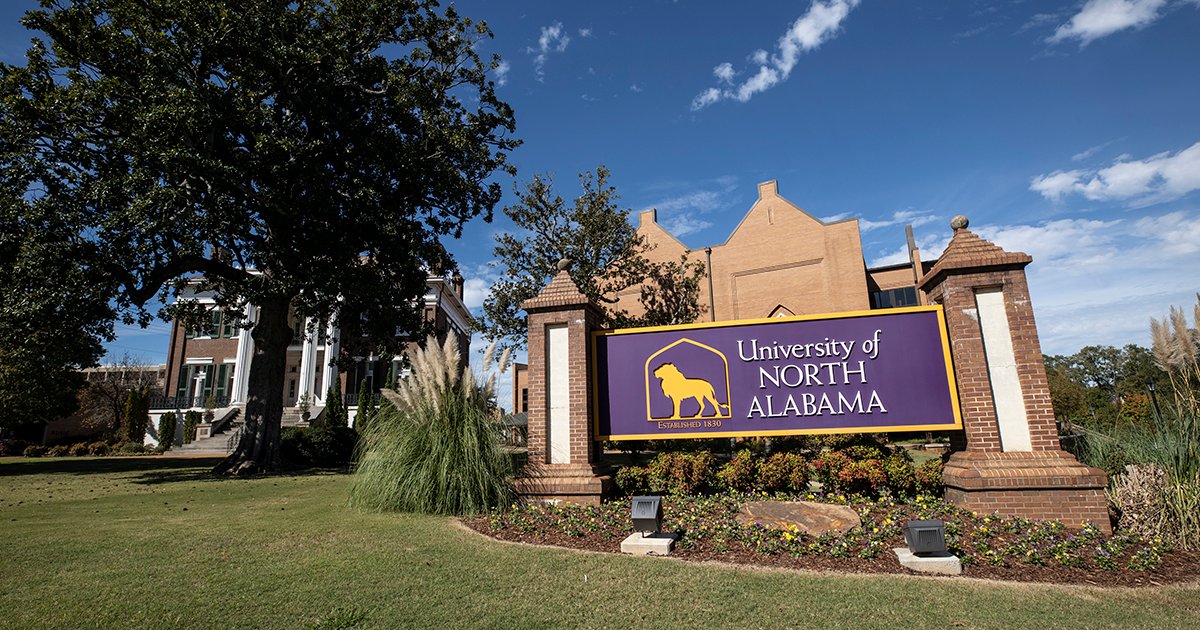 New Business Honor Society At Una Inducts 25 Students
May. 02, 2017
Michelle Eubanks, UNA, at media@una.edu, 256.765.4392 or 256.606.2033
FLORENCE, Ala.-On Monday, May 1, UNA's College of Business inducted 25 students into their newly installed chapter of Beta Gamma Sigma business honor society. The induction ceremony honored the College of Business' top Junior, Senior, and MBA students.
Beta Gamma Sigma is the premier business honor society and is only available to those business schools who havereceived AACSB accreditation.UNA was able to install a chapter last week after being awarded accreditation from the agency. Beta Gamma Sigma replaces the Delta Mu Delta chapter which served as the honor society prior to accreditation by AACSB.
"We are excited that this new chapter was installed when several UNA representatives were at the AACSB International conference," said Dr. Jana Beaver, co-advisor of the Society along with Professor Rebecca Hamm. "We will continue to recognize our Delta Mu Delta honorary members and members at our Beta Gamma Sigma ceremonies. Delta Mu Deltahas been an outstanding honor society in business for us to be affiliated with and we are grateful for many successful years. We are enthusiastic about the future of Beta Gamma Sigma at UNA."
MBA Graduate Students in the top 20% of their class initiated were Randy Bagley, Zack Crowell, Molly Duncan, Kaitlin Eckl, Stacey Henshaw, Jennifer Hogan, Jessica Middelton, Benjamin Stanley, and Jonathan Wilson.
Undergraduate Seniors in the top 10% of their class initiated were Comfort Agyin-Birikorang, Emma Duplantis, Holly Franklin, James Gasque, Gabriela Gomez, Veronica Gomez, Cody Jordan, Seth Tatum, Patrick Twesme, Samuel Wallace, and Katelyn Yeager.
Undergraduate Juniors in the top 10% of their class initiated were Derek Brown, Tori Carman, Jordan Cooper, Reagan Couch, Alexander Gould, and Thad Hogan.