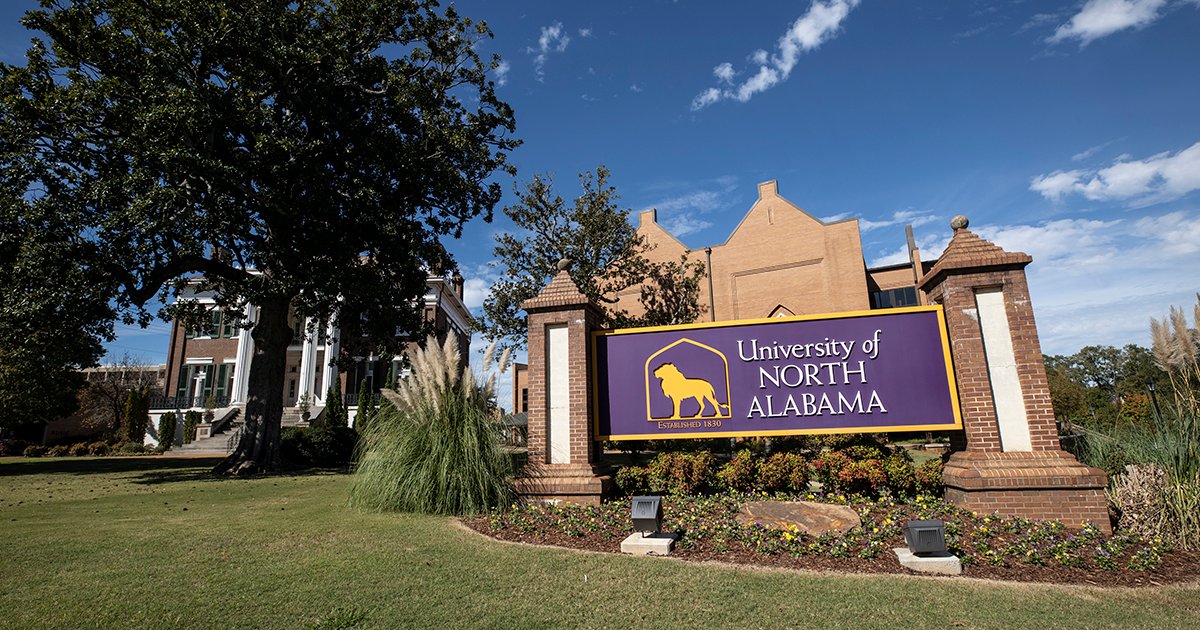 Music And Visual Arts Sparkle Under Una Opera's Starry Night
Feb. 27, 2019
Michelle Eubanks, UNA, at media@una.edu, 256.765.4392 or 256.606.2033
Vanessa Borelly Vega, UNA School of the Arts
FLORENCE- The University of North Alabama Opera presents Starry Night, Friday, March 8, 2019 at 7:30 p.m., in Norton Auditorium.
This event is only being performed in the Shoals for one night before moving to Huntsville.
The event will feature performances from the UNA Opera studio accompanied by live music from the Huntsville Youth Orchestra and works from the UNA Film, Photography, and Fashion Merchandising Programs. It will be an enchanting evening of beautiful arias and art.
UNA Opera Director, Dr. Tiffany Bostic-Brown, believes this collaboration is a great step to exposing how the arts can bring people together.
"Art has a way of speaking in many different ways, and opera is an art that is scary to a lot of people. With Starry Night, I wanted to include collaborations from films to fashion to make the opera part less scary and make it possible for people to connect more with the music," Bostic-Brown said.
The production showcases artistic UNA collaborations with projects inspired by the musical selections chosen and created specifically for this show. Photography and films will be running on projectors throughout the show, while fashion merchandising students have created apparel made of non-traditional materials which will be exhibited throughout the lobby.
School of the Arts Executive Director, Dr. Terrance Brown, said the decision to work with the Huntsville Youth Orchestra was a progression of an already established relationship.
"We wanted UNA singers to have the unique experience to showcase their solo artistry with a group of young, extremely talented, orchestral players," Brown said. "Dr. Bostic-Brown and I have worked professionally with Maestro Lee for some time. His work with HYO has been monumental - it was a natural fit to bring UNA Opera and HYO together."
Tickets for Starry Night can be purchased at: una.edu/music, by contacting the School of the Arts at 256-765-4559 or by stopping by the School of the Arts Box Office on 126 W. Tombigbee St. - Mondays, Tuesdays, Thursdays, and Fridays 1:00 p.m.-7:00 p.m.
Tickets are $12 for adults in advance and $15 at the door. $5 dollar tickets are available for children 17 and under and UNA students.
For information about the UNA School of the Arts or any of its programs: una.edu/schoolofthearts
HUNTSVILLE YOUTH ORCHESTRA
The Huntsville Youth Orchestra (HYO) nurtures the musical, social and educational development of young musicians from the Tennessee Valley. The programs instill cooperation, discipline and patience, developing young musicians into appreciative listeners and participants. Under the direction of seven conductors, the orchestras of the Huntsville Youth Orchestra perform in a variety of settings, which include scheduled fall, winter and spring concerts, holiday and special performances. Further information is available from the HYO Office at 256-880-062 or huntsvilleyouthorchestra.org.
UNIVERSITY OF NORTH ALABAMA
The University of North Alabama is an accredited, comprehensive regional state university offering undergraduate and graduate degree programsthrough the colleges of Arts and Sciences, Business,Education and Human Sciences, and the Anderson College of Nursing and Health Professions.Occupying a 130-acre campus in a residential section of Florence, Alabama, UNA is located within a four-city area that also includes Tuscumbia, Sheffield and Muscle Shoals. UNA Athletics, a renownedcollegiate athletics program with seven (7) Division II National Championships, is now a proud member of the NCAA Division I's ASUN and Big South Conferences.The University of North Alabama is an equal opportunity institution and does not discriminate in the admission policy on the basis of race, color, sex, religion, disability, age or national origin.https://www.una.edu/