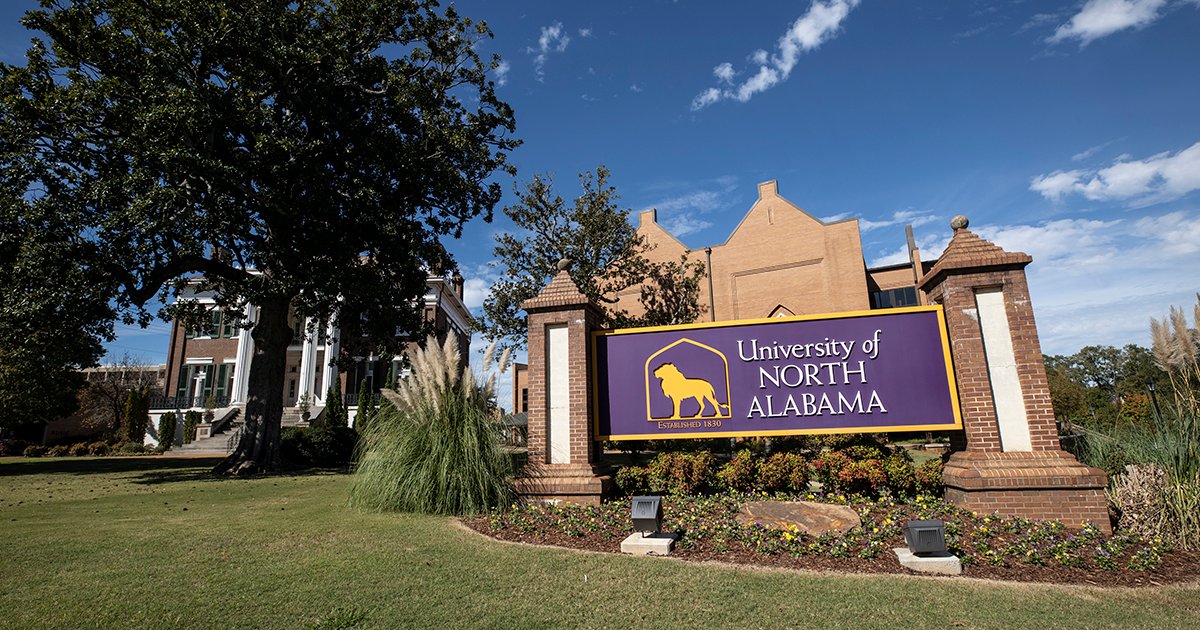 University Of North Alabama Works With Local Businesses To Offer Mane Benefits
Nov. 03, 2017
Michelle Eubanks, UNA, at media@una.edu, 256.765.4392 or 256.606.2033
Bryan Rachal,
University Communications
FLORENCE, Ala.-The University of North Alabama Steele Center for Professional Selling is teaming up with Gold Benefits Membership program to offer a new product for the University community - Mane Benefits
Dr. Tim Butler, director of the Steele Center for Professional Selling and assistant professor of marketing in the College of Business, said he got the idea for the program from another institution.
"I went to a conference and I spoke to a professor at Stetson University who was doing this thing called Hatter Benefits; their mascot is the Hatters," Butler said. "They have a school of about 3,000 students and the more I spoke with him about the program, the more I thought it would work well at UNA."
Gold Benefits is a retail loyalty program that currently collaborates with Stetson to create a network of retailers who give some percentage off products or food to people who are members of the program. Butler said Gold Benefits happened to be looking to expand to other schools.
"So the timing couldn't have been better," he said. "The main benefit, pun intended, is an experiential learning opportunity for our advanced selling students. Now, they can go out and work with the local community in a sales scenario, have those conversations and make a sale in real life," Butler said.
According to Butler, the program will have many advantages, including having the program managed by students in the Professional Selling sequence.
"At the University level it's the ability to connect with the community," Butler said. "But it's also about student, faculty and staff satisfaction. So this provides a benefit to being a part of the university since UNA is behind it."
However, don't go using the term discount. Butler said that tends to confuse people because it's really a benefit.
"Our model is different. We charge merchants a small fee to be a part of it and then we give the cards away for free, "he said.
Butler said there are currently three different levels businesses can be a part of, with the highest level costing $249 annually. With that you get added advertising through the Sales Center website, social media accounts and visibility on display boards around campus. Currently, there are 13 businesses involved and that list, along with more information about the program, is located at manebenefits.com.
Butler said the current program has been in place for just over a month now, but feedback has been good so far. And while they hope to continue to add more businesses, they're mainly excited about the teaching possibilities.
"The main goal is to provide experiential learning and promote what we're doing over here in the Steele Center," Butler said. "Everything else is just icing on the cake!"
For more information on Mane Benefits and the Steele Center for Professional Selling:http://www.unasalescenter.com/index.html
UNIVERSITY OF NORTH ALABAMA
The University of North Alabama is an accredited, comprehensive regional state university offering undergraduate and graduate degree programsthrough the colleges of Arts and Sciences, Business,Education and Human Sciences, and the Anderson College of Nursing.Occupying a 130-acre campus in a residential section of Florence, Alabama, UNA is located within a four-city area that also includes Tuscumbia, Sheffield and Muscle Shoals. UNA also operates arenownedcollegiate athletic program in NCAA Division II's Gulf South Conference.The University of North Alabama is an equal opportunity institution and does not discriminate in the admission policy on the basis of race, color, sex, religion, disability, age or national origin.