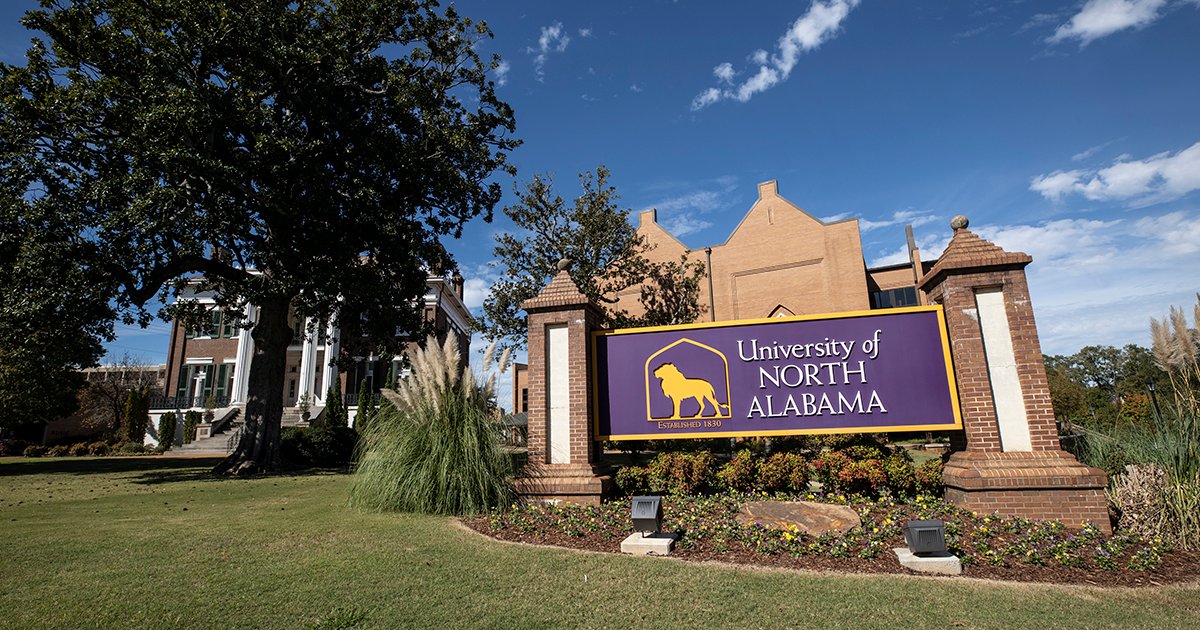 Una To Unveil Innovative Three-minute Thesis Competition At Research Day 2014
Apr. 04, 2014
Michelle Eubanks, UNA, at media@una.edu, 256.765.4392 or 256.606.2033
By Bryan Rachal,Public Affairs and Media Relations
FLORENCE, Ala. - A new thesis competition will be just one of the many highlights during the University of North Alabama's Research Day 2014, which takes place this month on campus. Research Day is an opportunity for UNA faculty and students to showcase ongoing research, highlight innovative achievements and talk about future research endeavors in all academic disciplines.
"This is the only annual event that UNA has that allows us to share our research with students, colleagues and the community. Student researchers are given the opportunity to interact in a professional environment where they are talking about their work, both formally and informally.In addition, students who are not currently involved in research have the opportunity to see what their peers are doing and then they begin to realize that every department on campus has some type of student research going on. This is also an opportunity to discuss interdisciplinary research opportunities between various departments and disciplines," said Dr. Lisa Keys -Mathews, Professor of Geography and Director of the Quality Enhancement Plan for UNA.
The public is invited to experience and enjoy a wide variety of demonstrations, discussions and presentations Wednesday, April 9, and Thursday, April 10, from 9 a.m. to 3:30 p.m.; and Wednesday, from 6 p.m. to 8 p.m. The daytime events will take place at the Guillot University Center on the UNA Campus and the evening event will take place in the newly-opened Commons Building.
Research Day will consist of 28 Student presentations, 34 student poster presentations, a departmental showcase, the launch of the North Alabama Historical Review Journal and a reception; it will also feature a new program, the Three Minute Thesis (3MT) competition. This competition, which was developed by the University of Queensland, is a research communication competition that challenges students to present a compelling presentation on their research and its significance in just three minutes, in a manner that is appropriate to a non-specialist audience. The first round of competition was at the department level; 26 students moved on to the college-level competition in the Colleges of Arts and Sciences, Business, and Education and Human Science. Thirteen winners advanced from the college-level competition to the final round of competition that will be held on Wednesday, April 9, at 6 p.m., during the Research Day evening reception. "Dr. Cindy Stenger, Department of Math, and Dr. James Jerkins, Department of Computer Science and Information Systems, brought this idea to UNA from conferences they attended. What a great idea! It is an implementation of an elevator speech and a great way for students to present their research, quickly and concisely which is great prep for a job interview," said Keys-Mathews.
Now in its eighth year, Research Day is presented through UNA's Quality Enhancement Plan, "Building Success Through Discovery: Imagine, Investigate, Communicate," and the Honor Society of Phi Kappa Phi. High school groups as well as the general public are encouraged to attend and learn more about the deep-seated level of research taking place at UNA.
For more information on UNA Research Day, or for a complete schedule of activities, visit www.una.edu/qep, e-mail qep@una.edu or check the QEP Facebook page.