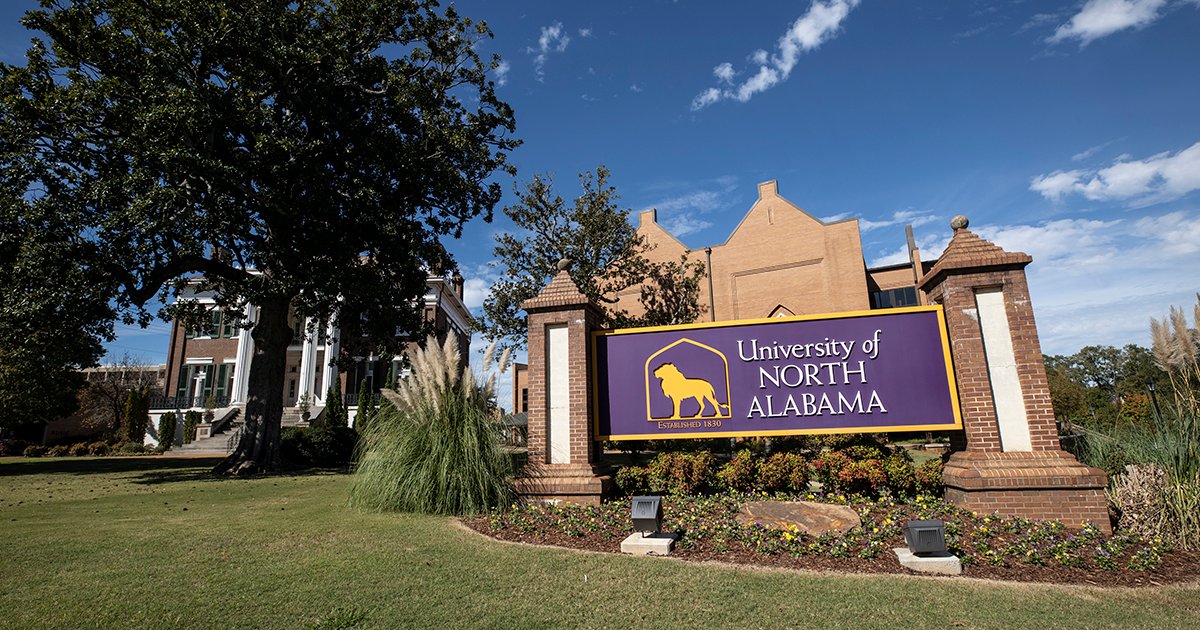 Una Gearing Up For Homecoming Weekend
Sep. 24, 2012
Michelle Eubanks, UNA, at media@una.edu, 256.765.4392 or 256.606.2033
FLORENCE, Ala. - The University of North Alabama will be a bustling place this weekend as the university family celebrates its 2012 Homecoming. Festivities will run Friday-Monday, kicking off with the Jack Karnes Memorial Golf Tournament Friday at 8 a.m. and 1 p.m. at the Blackberry Trail Golf Course.

The annual Alumni Awards Banquet will be held that evening at 6 p.m. in the Guillot University Center banquet halls. A pep rally will follow at 9 p.m. by Flowers Hall.

Activities Saturday morning will include the SGA Past Presidents' Breakfast at 8 in the GUC Loft, the Athletic Hall of Fame Induction Ceremony at 9 in the GUC Performance Center and the Homecoming Parade through downtown Florence at 11.

Reunions for Alpha Gamma Delta, SOAR counselors, the LaGrange Society, social work alumni, nursing alumni and alumni of all decades will be held noon-2 p.m. on the lawn of Rogers Hall.

The Homecoming football game against Shorter University will kick off at 6 p.m. at Braly Municipal Stadium, with pregame festivities beginning at 3 p.m. on Spirit Hill. The pregame show, including the coronation of the Homecoming King and Queen, will be at 5:30 p.m. in the stadium.

Homecoming festivities will wrap up Monday night with a concert by the Grammy-winning duo The Civil Wars, featuring 1999 UNA alumnus John Paul White. The Civil Wars will take stage for a sold-out crowd in Norton Auditorium.

The 2012 Homecoming Alumni Award winners include:

Alumna of the Year
Debbie Shaw '82

Lifetime Achievement
Danny Killen '71 - In Memory

Community Service
Jan Ingle '85
Robert Steen '60

Faculty/Staff Service
Reeda Lee '74
Steve Smith '83

Educator of the Year
Eric Kirkman '97 and '00
Randy Pettus '78 and '81

Military Service
Larry Allen '75
Robert Jackson '63

Friend of the University
Stewart Cink
John Bunyan Cole

Political Service
Andy Betterton '75
Sybil Cleveland '84

Athletic Hall of Fame
Stuart Cink '99
Michele Logan Hyde '89
Dr. Steven Kosa '99
James "Buddy" Moore '55
Louis Newsome
Brian Satterfield

To make reservations for any of the UNA Homecoming events, contact the Office of Alumni Relations at 256-765-4201, or register online at alumni.una.edu.