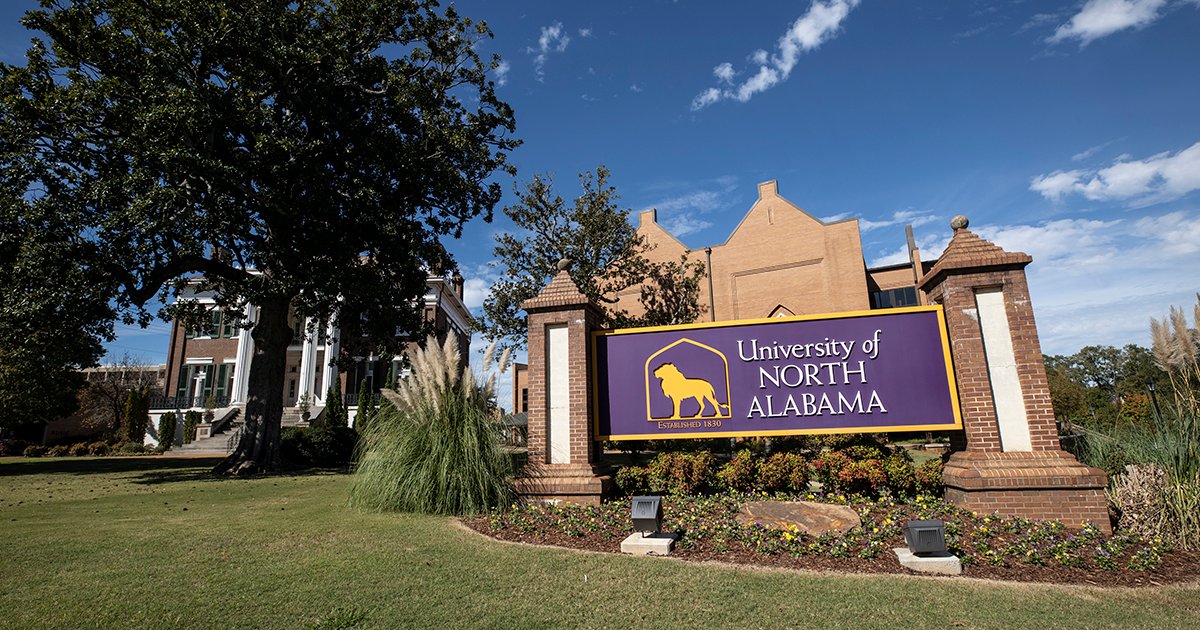 Una Renews Project Open Grant
Jul. 27, 2016
Michelle Eubanks, UNA, at media@una.edu, 256.765.4392 or 256.606.2033
Taylor Goodwin, University Communications
FLORENCE, Ala. - Thanks to a grant of $2,439,592, awarded July 10, the University of North Alabama's College of Nursing's Project OPEN will receive funding over the next four years.
"Project OPEN focuses on bringing a more diverse group of students into the nursing profession," said Rachel Winston, UNA nursing professor and project director. "We look closely at students who have certain life situations that make it a little tougher to get a degree. For example, maybe the student has children or is the first in their family in the process of obtaining a degree."
According to Winston, the grant benefits roughly 70 UNA students in financial need every year.
"It's hard to tell if you qualify or not because there are so many factors that we consider after financial need," she said. "If students think that they might not hit the financial need outlined, I would suggest applying anyway."
Winston said she would even encourage students who did not qualify in the past to reapply each year. "Our goal is to award all of this, and $2.4 million is a lot. Every dime, every penny of this goes to tuition, fees and other student expenses. So don't give up just because it didn't work out the first time," she said.
Winston, along with her colleagues, had an important application process to complete for this grant themselves. "Dr. Davis, Dr. Kirkman, a grant writer, and myself pulled together over Christmas break," she said. "We put hours and hours into proposing the funding to the Health Resources and Services Administration."
In addition, she said that the university has an advisory committee that will work to construct and revise an interview process to identify the students who will receive the scholarship.
"The ultimate goal here is to pull more students into nursing. It would be great if we could see a more diverse group of students in our program as well as increased admission to the university in general." Winston said. "We fund students on every level, and we would love to see more students benefiting from this from freshman year all the way up to their senior year here at UNA."
The application deadline for Project OPEN is August 5.
For more information on UNA's College of Nursing: https://www.una.edu/nursing/index.html
To apply for Project OPEN: https://www.una.edu/nursing/project-open.html
UNIVERSITY OF NORTH ALABAMA
The University of North Alabama is an accredited, comprehensive regional state university offering undergraduate and graduate degree programs through the colleges of Arts and Sciences, Business, Education and Human Sciences, and Nursing. Occupying a 130-acre campus in a residential section of Florence, Alabama, UNA is located within a four-city area that also includes Tuscumbia, Sheffield and Muscle Shoals. UNA also operates a renowned collegiate athletic program in NCAA Division II's Gulf South Conference. The University of North Alabama is an equal opportunity institution and does not discriminate in the admission policy on the basis of race, color, sex, religion, disability, age or national origin.