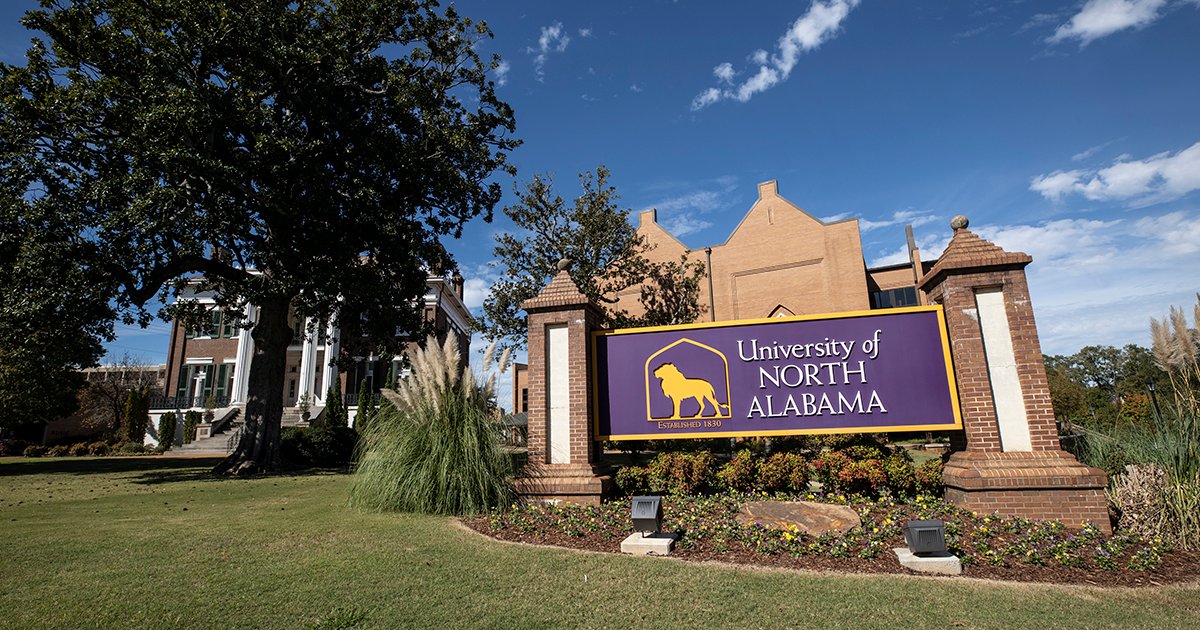 Una Alumnus Charles Anderson Honored With A 2015 Horatio Alger Award
Apr. 13, 2015
Michelle Eubanks, UNA, at media@una.edu, 256.765.4392 or 256.606.2033
Bryan Rachal, Public Affairs and Media Relations
FLORENCE, Ala. - Shoals native and University of North Alabama alumnus Charles Anderson Sr. was honored this weekend for his support of higher education and the University of North Alabama.
Anderson, an entrepreneur and philanthropist, was awarded a 2015 Horatio Alger Award in Washington, D.C. The Horatio Alger Association annually recognizes exceptional leaders who have a commitment to philanthropy and higher education, and who have overcome significant personal challenges to achieve success. Anderson joins an esteemed group of slightly more than 200 living members.
Anderson said receiving the Horatio Alger Award was the highlight of his business career. "Meeting so many of the 106 National Scholars in attendance was especially rewarding. All Horatio Alger Scholarship recipients are need-based and many of their stories touched the heart. The Horatio Alger Association not only provides scholarships, but continues with mentoring through college," he said.
Dr. Ken Kitts, UNA president, attended the event with his wife, Dena, and said that Anderson is an inspiration for many. "We are delighted that Mr. Anderson has been inducted into the Horatio Alger Association of Distinguished Americans," Kitts said."He sets a great example for all of us through his work ethic, generosity and civic spirit. We are proud to call him a friend and alumnus of the University of North Alabama."
Anderson was born in Florence and graduated from UNA with a degree in marketing. He currently serves as the chairman emeritus of Anderson Companies, a family-founded portfolio of companies, which includes Anderson Media, TNT Fireworks, Books-A-Million and Anderson Press. Anderson is also a member of the President's Cabinet at the University of North Alabama, and was named Alumni of the Year in 1979. He was inducted into the Alabama Business Hall of Fame in 2002 and the Alabama Academy of Honor in 2011.

A picture of Charles Anderson Sr. can be found here:
https://www.una.edu/pressroom/2015/04/Charles%20Anderson.jpg
About Horatio Alger Association of Distinguished Americans:
Founded in 1947, the Horatio Alger Association of Distinguished Americans, Inc., fulfills its mission of honoring the achievements of outstanding individuals who have succeeded in spite of adversity and of encouraging young people to pursue their dreams through higher education. Horatio Alger Association supports students through annual undergraduate and graduate need-based scholarships and mentoring programs across the United States and Canada. Since 1984, the Association has awarded more than $100 millionin college scholarships to deserving young people. For more information, please visitwww.horatioalger.org.
UNIVERSITY OF NORTH ALABAMA
The University of North Alabama is an accredited, comprehensive regional state university offering undergraduate and graduate degree programs through the colleges of Arts and Sciences, Business, Education and Human Sciences, and Nursing. Occupying a 130-acre campus in a residential section of Florence, Alabama, UNA is located within a four-city area that also includes Tuscumbia, Sheffield and Muscle Shoals. UNA also operates a renowned collegiate athletic program in NCAA Division II's Gulf South Conference. The University of North Alabama is an equal opportunity institution and does not discriminate in the admission policy on the basis of race, color, sex, religion, disability, age or national origin.
For more information: http://www.una.edu/