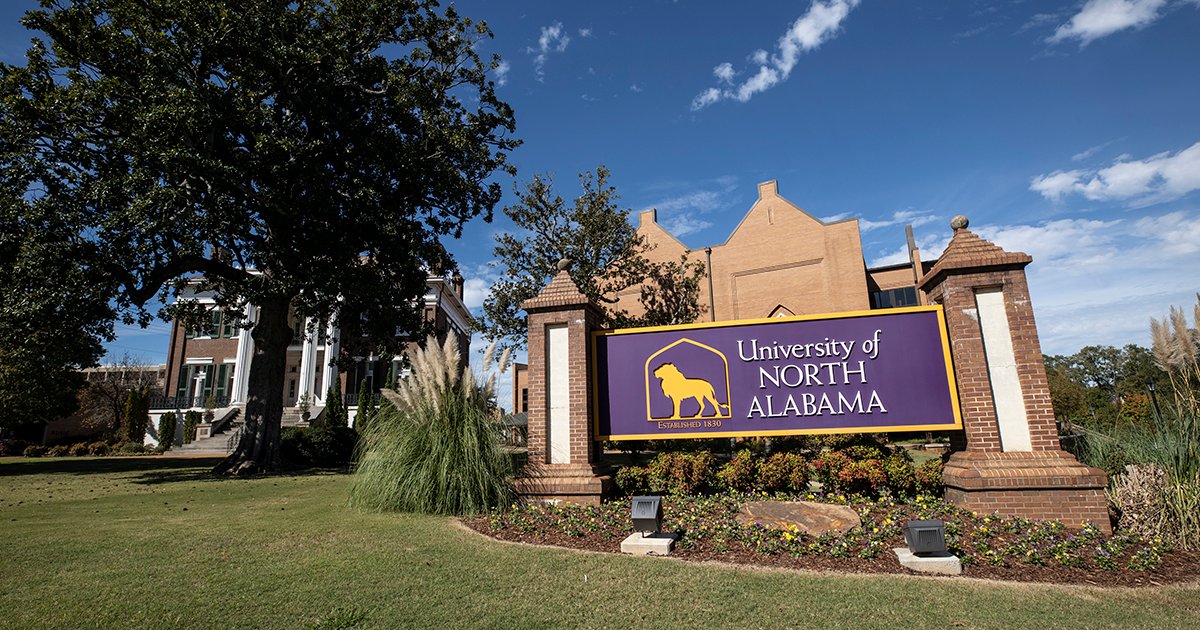 Una Community Reflects On Passing Of Long-time Friend, Billy Don Anderson
Sep. 18, 2017
Michelle Eubanks, UNA, at media@una.edu, 256.765.4392 or 256.606.2033
By Bryan Rachal
University Communications
FLORENCE, Ala.-The University of North Alabama and the Shoals community lost a good friend with the passing of Billy Don Anderson this weekend.
Anderson graduated from UNA in 1962 with a B.S. degree in Accounting and Economics and earned the coveted Turris Fidelis award in 1962. In 1977, Anderson was selected as the UNA Alumnus of the Year.
Anderson also has the distinction of serving the longest tenure as a member of the University of North Alabama Board of Trustees, serving from 1979 - 2012. He also served three terms as Board President Pro Tempore.
Former UNA Student Government President, Brad Botes, said Anderson served on the UNABoard of Trustees when he was SGA President.
"I hadn't seen him in over 30 years when we met at a dinner at UNA last year," said Botes. "He remembered me immediately and recalled a Flor-ala (school newspaper) cartoon that had depicted the two of us in 1982. He said that he had saved the cartoon for all those years and then sent it to me with a nice note the next week. I will cherish that cartoon, the note and my memories of this great man always," he said.
Anative of Athens, Anderson was a three-year varsity athlete in football for the Lions from 1959-61. Along with the numerous accolades Anderson received on the field, he was also named to the 50th Anniversary UNA Football Team for 1949-98.
He would go on to work in the banking industry, culminating in his position as the president of Union Planters Bank. In addition, Anderson was also elected Mayor of Sheffield, and served one term.
Former UNA President, Dr. Robert Potts said Anderson was a member of the Board of Trustees during his entire career at UNA, which spanned more than 14 years.
"He was the epitome of an excellent trustee," Potts said. "He was dedicated above all to the best interest of the institution, hardworking, loyal and very sensitive to the differences between university policy formulation and implementation of those policies by the administration, faculty and staff of the university," he said.
Potts said that most of all, Anderson was a genuine person who loved UNA with all of his heart.
"It was a privilege to serve under his leadership. He will be sorely missed, not only by his wonderful family, but by all of us who called him our friend,"Potts said.
UNIVERSITY OF NORTH ALABAMA
The University of North Alabama is an accredited, comprehensive regional state university offering undergraduate and graduate degree programsthrough the colleges of Arts and Sciences, Business,Education and Human Sciences, and the Anderson College of Nursing.Occupying a 130-acre campus in a residential section of Florence, Alabama, UNA is located within a four-city area that also includes Tuscumbia, Sheffield and Muscle Shoals. UNA also operates arenownedcollegiate athletic program in NCAA Division II's Gulf South Conference.The University of North Alabama is an equal opportunity institution and does not discriminate in the admission policy on the basis of race, color, sex, religion, disability, age or national origin.