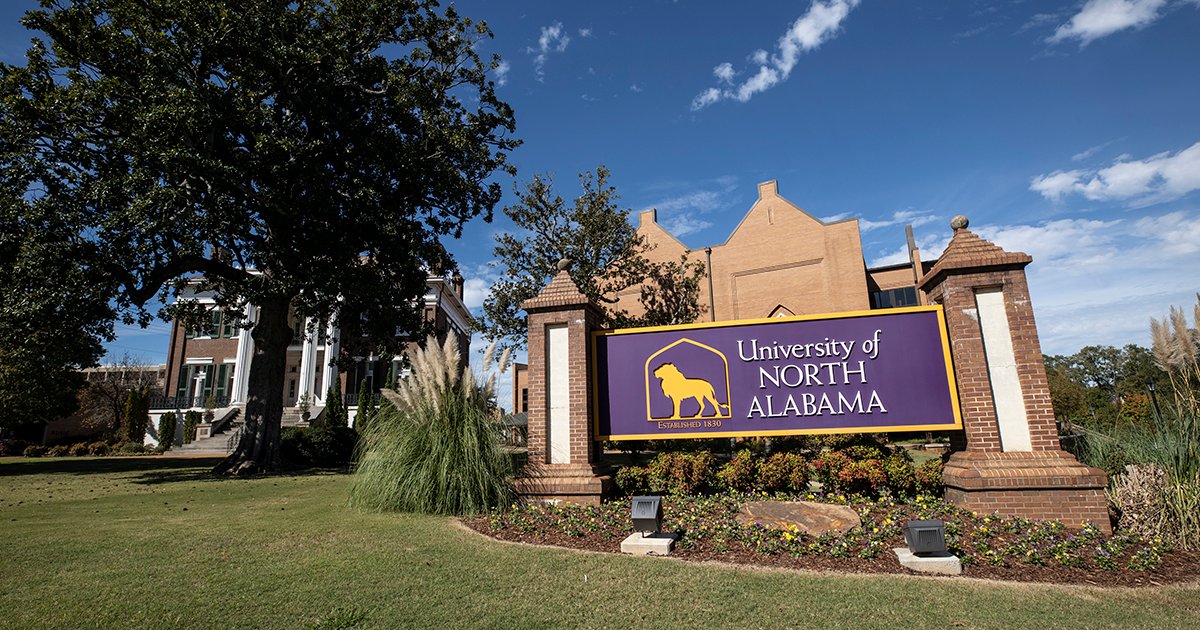 University Of North Alabama Anderson College Of Nursing To Host "let's Pretend Hospital" For Kilby Students
Mar. 01, 2018
Michelle Eubanks, UNA, at media@una.edu, 256.765.4392 or 256.606.2033
Bryan Rachal,
University Communications
FLORENCE, Ala.-The Anderson College of Nursing at the University of North Alabama will host the "Let's Pretend Hospital," April 27, starting at 1 p.m.
Assistant professor of Nursing Will Brewer said the idea behind it is to help children not be so scared if they have to go to the hospital. The initial run will be a pilot test, with Kilby third graders being used as the test class.
"I worked for a community college before coming to UNA and it was something that we did for every first grader in Morgan County," Brewer said. "We're hoping when we get into our new building to be able to do it for any kid in Lauderdale County."
Brewer said that while this is common in other areas of the state, this would be the first of its kind in the Florence area.
"We'll start the day off with Air Evac, who will land their helicopter on the intermural field so the children can see what that looks like," he said. "Then we'll bring the children back to Stevens Hall for the pretend hospital which will be located in our current nursing lab."
Brewer said they'll use various faculty members' children to play the roles of patients in the hospital whose injuries will range from a broken bone to a head injury.
Brewer said thee students will follow standard hospital procedure. First, they'll be admitted and receive a bracelet, then they'll move to radiology for a fake x-ray.
"We'll also take them to the lab to talk about blood drawing, talking them through that, because that is obviously very scary for some kids," Brewer said. "We're also going to have a mock operating room set up to show them what that's like as well," he said.
But the thing Brewer said most of the students will probably be interested in, the baby manikins.
"They all want to see our babies. We have these hi-fidelity manikins that cry and act like real babies. So we'll let them play with those and interact with them," he said.
Of course, UNA's students will be involved with the process as well. Brewer said they're using the pretend hospital as a service project, meaning the students have to volunteer their time. Brewer said they had 45 out 51 eligible students volunteer for the event.
For more information:wbrewer@una.eduor 256-765-5218
UNIVERSITY OF NORTH ALABAMA
The University of North Alabama is an accredited, comprehensive regional state university offering undergraduate and graduate degree programsthrough the colleges of Arts and Sciences, Business,Education and Human Sciences, and the Anderson College of Nursing.Occupying a 130-acre campus in a residential section of Florence, Alabama, UNA is located within a four-city area that also includes Tuscumbia, Sheffield and Muscle Shoals. UNA also operates arenownedcollegiate athletic program in NCAA Division II's Gulf South Conference.The University of North Alabama is an equal opportunity institution and does not discriminate in the admission policy on the basis of race, color, sex, religion, disability, age or national origin.