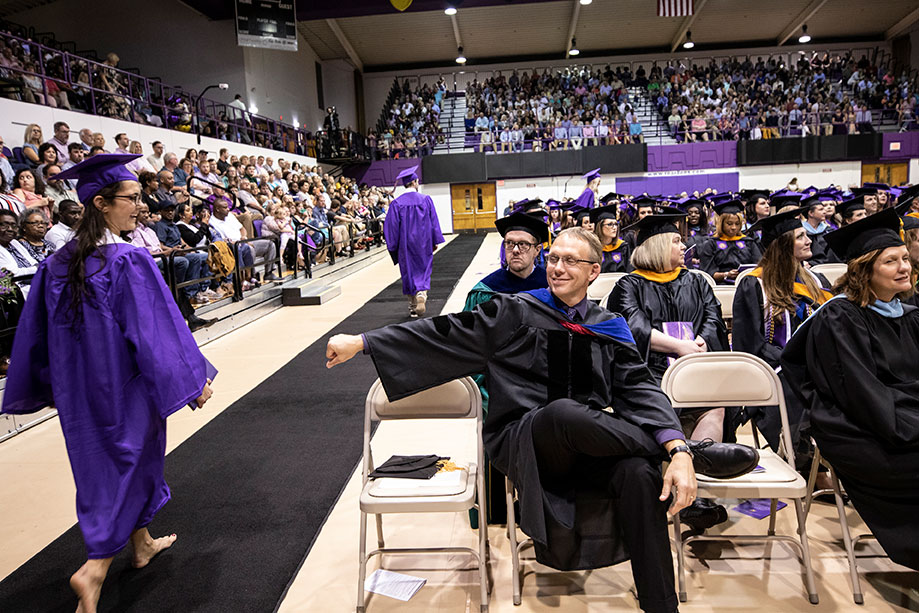 UNA Associate Dean Invited to Serve as Lecture Tour Speaker
Oct. 04, 2021
Ellen McDonald , at media@una.edu
FLORENCE, AL - Dr. Matt Green, Associate Dean of the College of Education and Human Sciences, has accepted an invitation to serve as the 2021 Fall Lecture Tour Speaker for the Texas chapter of the American College of Sports Medicine, the leading international organization on health, fitness, and exercise science.
Each year, executive boards for regional chapters feature a prominent scientist or clinician in the area of exercise science and medicine. Dr. Green, who is a member and president of the Southeast regional chapter, will be the featured speaker for the Texas ACSM Chapter.
"Some of what I talk about may spark students' interest and prompt them to pursue additional research," Green said. "We already have a student at UNA from Stephen F. Austin State University in our PhD program who came by way of a network."
During his tour, Green will have the opportunity to share his knowledge and expertise on caffeine and performance as well as exercise and perpetual responses. Green said he will be speaking with graduate and undergraduate students as well as professionals within the fields of exercise science and medicine.
"Dr. Green's expertise is evident to his peers who invited him to share his research with students and faculty in the Texas chapter," said Dr. Katie Kinney, Dean of the COEHS. "This professional opportunity for Dr. Green also provides a platform for the College of Education and Human Sciences to raise awareness of UNA's first Ph.D. program focusing on applied research in exercise science and health promotion."
UNA has become an option for those who wish to pursue their PhD in Exercise Science and Health Promotion, according to Green, and he is hopeful that his tour will create additional interest in UNA's program among the Texas-based audience.
Green will begin his speaking engagements at various universities in Texas this month.
About American College of Sports Medicine
The American College of Sports Medicine advances and integrates scientific research to provide educational and practical applications of exercise science and sports medicine. It is an international organization with members ranging from academicians, students, professional trainers, and physicians. ACSM has more than 50,000 members worldwide who are dedicated to helping people live longer, healthier lives.