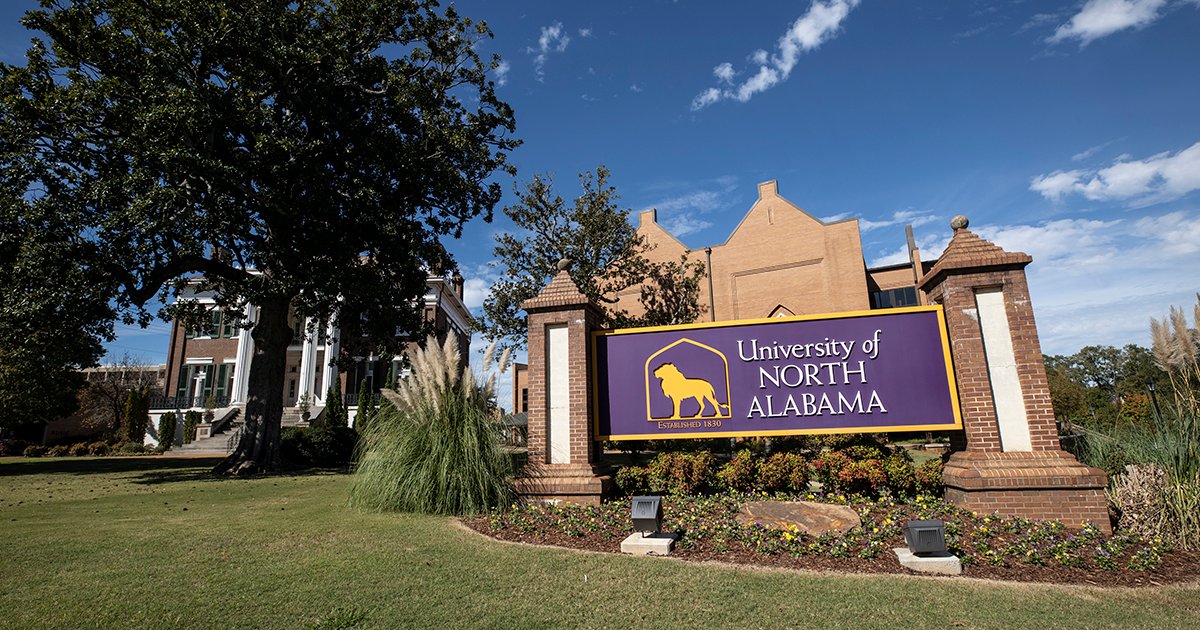 Una Introduces Two New Minors In Competitive, Rapidly Developing Field Of Human-computer Interaction
Nov. 14, 2013
Michelle Eubanks, UNA, at media@una.edu, 256.765.4392 or 256.606.2033
By Terry Pace,Communications and Marketing
FLORENCE, Ala. - The University of North Alabama is embarking on an innovative new educational endeavor that explores a combination of the study of human interaction with the ever-changing world of computer technology.
A number of academic departments at UNA recently joined forces to create new minors in human-computer interaction development and human-computer interaction design. The "HCI/UX" program - to be officially launched with an introductory course in the spring of 2014 - reflects a relatively new but rapidly growing field of study that concentrates on making technology more user-friendly and time-efficient.
"I usually introduce the concept by asking people if they have an iPhone or a smartphone - and then asking them if they have actually read the manual that came with the phone," explains Dr. John Crabtree, a professor in UNA's Department of Computer Science and Information Systems.
"Usually nobody has ever cracked the manual," Crabtree continued. "That's because the iPhone is very intuitive, and to make something that is that intuitive takes a lot of work. So this is what the program is going to focus on - teaching students how to design, implement and evaluate user interfaces that are intuitive and get the job done."
In the world of technology, Crabtree stressed, products that are intuitive and easy-to-use greatly elevate levels of user satisfaction and productivity. Products that are time-consuming and difficult to use typically fail or fall behind in the marketplace. With that in mind, Crabtree believes UNA students who graduate with a firm foundation in human-computer interaction will prove to be much more competitive in the workforce.
"We have an Industrial Advisory Board that helps us with our information systems and computer science programs, and they actually approached us about this," Crabtree noted. "They came to us because they weren't having a whole lot of success finding these kinds of people from any of the universities where they recruit. So they are expressing a need for this kind of employee. We believe that this program can really help well-rounded students at UNA develop and exploit their skills in different areas and become what industry is really looking for."
Students majoring in computer science and computer information systems can pursue an interdisciplinary minor in HCI development by taking courses in several additional areas of study: art, communication, psychology, marketing and English. Art majors who choose to pursue a minor in HCI design will study digital media while also taking courses in psychology and computer information systems.
"The ideal student for human-computer interaction is someone who can work across disciplines," Crabtree remarked, "so we're looking, for instance, for art students who are also able to get the job done with computers and technology. We're also looking for English majors who write well but also can display information on the web, or computer science or information systems majors who may have some artistic ability or strong communication skills. So we're looking for students who are top-notch in their discipline but can also cross the fence into other areas as well."
The introductory course (CIS 289) - which will include guest lectures as well as mentoring opportunities with expert employees of major companies across the region - requires instructor permission. Students who are interested in enrolling in the program should have their academic advisors recommend them to Crabtree, who is organizing the introductory course. For more information, call Crabtree at 256-765-4464 or the UNA Department of Computer Science and Computer Information Systems at 256-765-4734.
A high resolution photo of John Crabtree and UNA student Elise Cofield is available for media use on the UNA Gallery at: http://www.unalionsden.com/archive/photo.php?id=8933
A high-resolution photo of John Crabtree is available for media use on the UNA Gallery at: http://www.unalionsden.com/archive/photo.php?id=8934