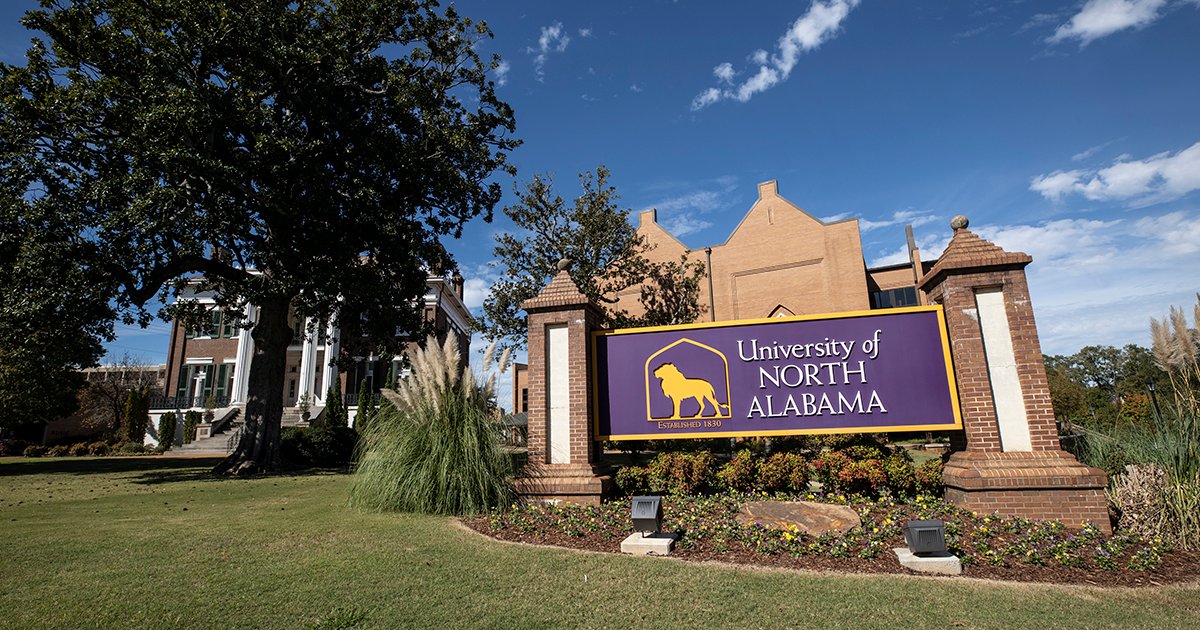 Author Of Disaster Heroes To Visit The University Of North Alabama
Sep. 25, 2015
Michelle Eubanks, UNA, at media@una.edu, 256.765.4392 or 256.606.2033
By Bryan Rachal, University Communications
FLORENCE, Ala. - The University of North Alabama will host author and speaker Suzanne Bernier, Oct. 13-15, with a presentation and book signing Oct. 14, at 3 p.m., in the Commons lecture hall.
Bernier, who is best known for her book Disaster Heroes, will also speak with UNA's Security and Emergency Management and Criminal Justice students. She said the idea to visit came from one of her esteemed colleagues in the industry, Wayne Bergeron, who is also a member of the UNA faculty.
"Of course I jumped at the opportunity," she said. " I'm also looking forward to sharing some of the inspirational stories featured in my book, which recounts the stories of ordinary people who've done extraordinary things to help communities respond, recover and rebuild after some of the world's most significant modern disasters."
Bernier is an engaging speaker with a variety of expertise in areas such as pandemic planning, crisis communications, and social media in crisis and disaster. She also worked as a journalist and broadcast news anchor before her entry into the emergency management field.
"In this new era of emergency management, I think it's more important than ever to plan and prepare for potential crises and disasters," said Bernier. "From terrorism to Twitter and beyond, we now live in a different world, with new and emerging threats appearing almost daily."
Bernier said that whether it's the recent measles outbreaks across North America or Ebola in West Africa, ISIS terrorism, or the Ashley Madison cyber-attack, they all represent new threats and risks we must now consider when planning for disasters, and we must adapt our plans.
But Bernier said that what it all boils down to is encouragement. "Through the book and my talks across the globe, I hope to encourage parents to teach their children to look for and focus on the 'heroes and helpers' whenever they see images of disasters on the news - there will always be heroes and helpers in the periphery - you just have to look for them!"
Her other message: You don't need a badge to be a hero - there are many ways anyone can make a difference, and help save lives and rebuild communities after a disaster - helpers and heroes are everywhere, and they shine brightest in darkness.
For more information: https://www.una.edu/criminaljustice/
UNIVERSITY OF NORTH ALABAMA
The University of North Alabama is an accredited, comprehensive regional state university offering undergraduate and graduate degree programs through the colleges of Arts and Sciences, Business, Education and Human Sciences, and Nursing. Occupying a 130-acre campus in a residential section of Florence, Alabama, UNA is located within a four-city area that also includes Tuscumbia, Sheffield and Muscle Shoals. UNA also operates a renowned collegiate athletic program in NCAA Division II's Gulf South Conference. The University of North Alabama is an equal opportunity institution and does not discriminate in the admission policy on the basis of race, color, sex, religion, disability, age or national origin. http://www.una.edu/