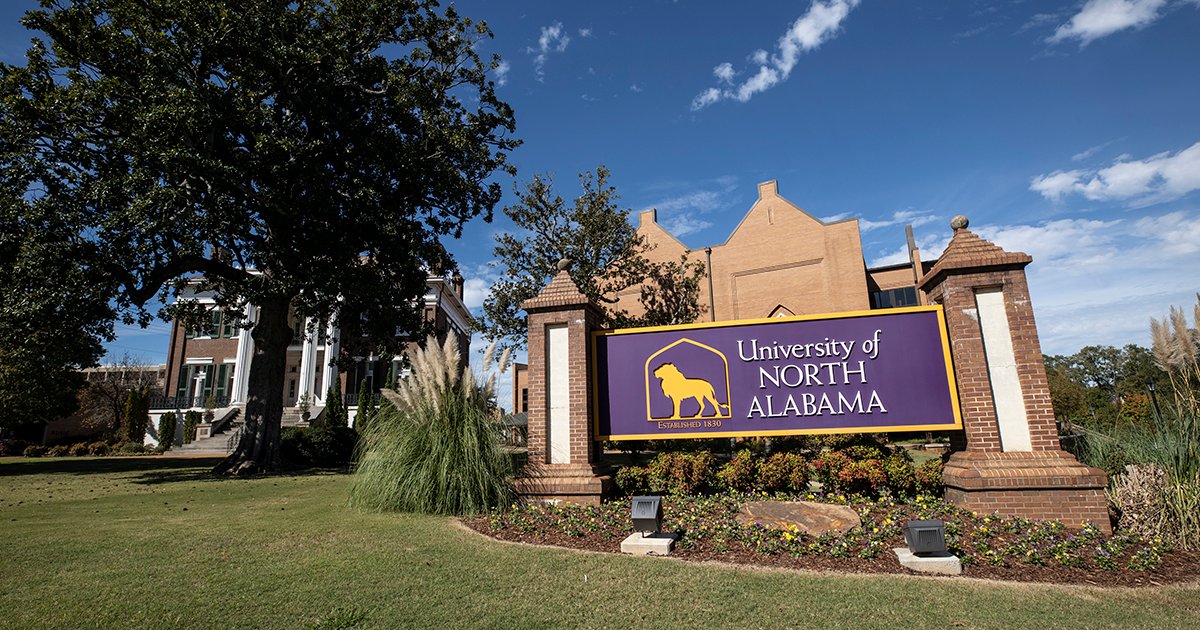 University Of North Alabama Student Is First To Graduate From Dual Degree Program With Alabama
Jun. 22, 2018
Michelle Eubanks, UNA, at media@una.edu, 256.765.4392 or 256.606.2033
By Bryan Rachal
University Communications
FLORENCE, Ala.- It just so happens that University of North Alabama alumnus Taylor Myrick is also a University of Alabama alumnus. And while that may sound pretty common, Myrick's path to the dual degree was a first for UNA.
Myrick is the first UNA student to complete the Dual Degree Engineering Program (DDEP), which is a 3+2 plan that offers students the opportunity to earn two bachelor's degrees in five years from UNA and the University of Alabama. The program is designed to allow students to attend three years at UNA and two years at UA.
Myrick chose to major in physics at UNA; he then went on to earn a degree in electrical engineering from UA, but that wasn't always the plan.
"My goal all along was to get a degree in electrical engineering," Myrick said. "Obviously that's not something that UNA offers on its own, so I was going to take basic classes at UNA and then transfer out to a college with an engineering department," he said.
What Myrick didn't account for was a love for physics he didn't know he had.
"Early on in an engineering degree you have to take physics," he said.
"I discovered in taking those early physics classes that I was doing very well compared to the class and really understood the material, so when the DDEP came up it just felt like a natural progression to go ahead and get a degree in physics and then tack on the electrical engineering degree that I wanted to begin with."
While some would be concerned with the idea of distance learning, Myrick said he was accustomed to taking online classes at UNA, so the idea of doing the same at Alabama wasn't a big deal. Thankfully, he didn't have to do that, because his UNA physics curriculum integrated well with the electrical engineering curriculum.
"It was less difficult, but more daunting. It's just a lot of material that you have to get through and all of it is at least marginally difficult or time consuming. Still I found that it was more than worth it once I got done and it felt really good to look back at what I accomplished," he said.
Myrick ended up finishing a year earlier than expected for the DDEP because he entered the program a year ahead.
"I was sort of a guinea pig for the whole thing and at times it felt that way," Myrick said. "The transfer process wasn't as seamless as I'm sure it is now, and I had to work closely with UA's electrical engineering department and department head to get my degree requirements cleared out. Now that they're aware of what it's like though, I'm sure it's going to be much easier for future students,"
Easier and possibly a quicker path to employment, Myrick was recently hired on as an electrical engineer at SAIC in Huntsville, Alabama. SAIC is a contractor for the United States Department of Defense.
"The program 100 percent contributed to my success. I felt prepared for everything I was asked in my interviews and the entire process, thanks to my education at both UNA and UA"
And since he's an alumnus of both schools, what if they ever play each other in athletics?
"I'd root for UNA for sure," Myrick said. "Bama is great and all but UNA is my hometown and I can't stress enough how much I enjoyed my time at UNA."
For more information on the DDEP Program at UNA:https://www.una.edu/math/engineering.html\
Pictured: Dr. Brian Thompson (UNA), Dean Carmen Burkhalter (UNA), Myrick and Dean Charles Karr (Alabama)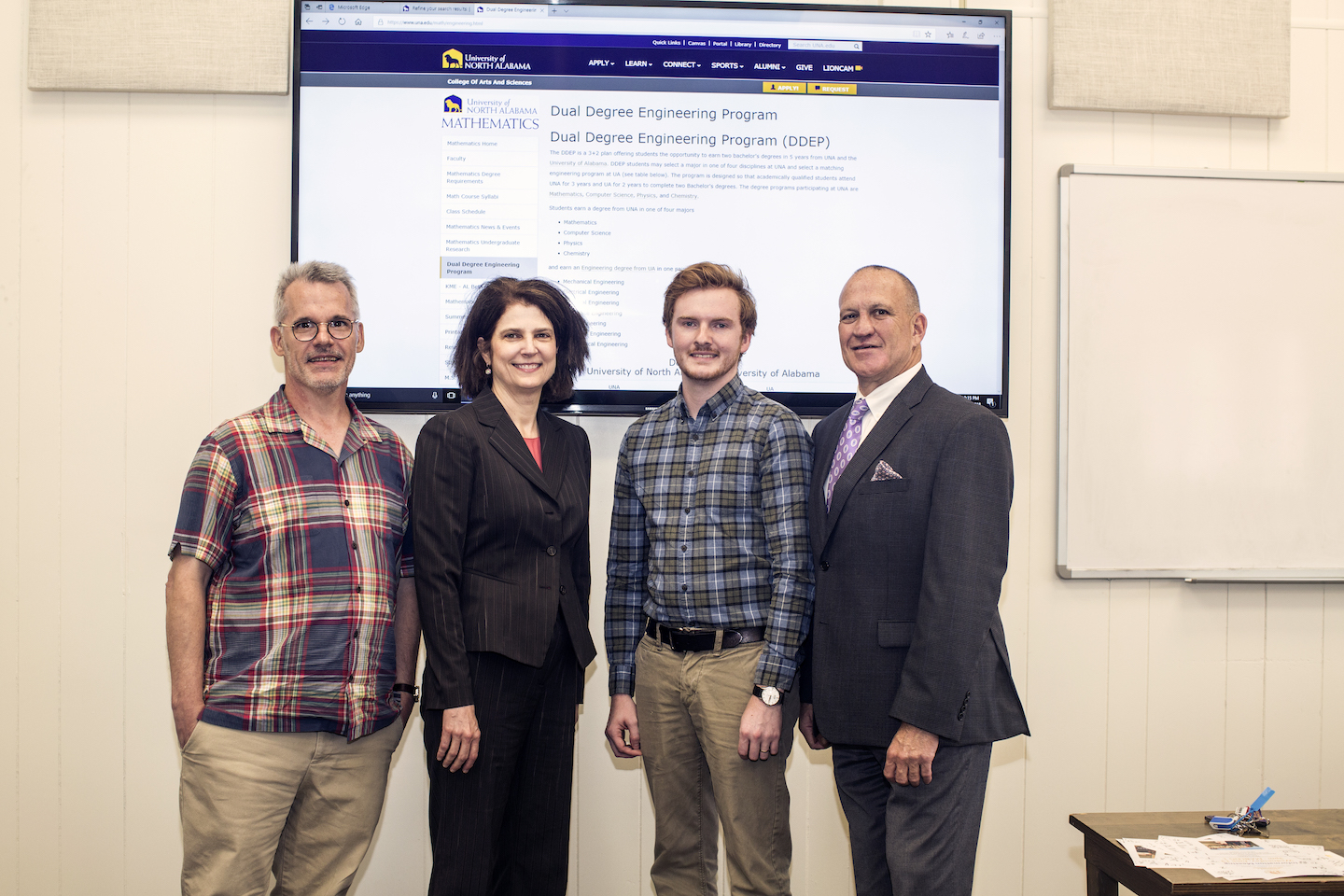 UNIVERSITY OF NORTH ALABAMA
The University of North Alabama is an accredited, comprehensive regional state university offering undergraduate and graduate degree programsthrough the colleges of Arts and Sciences, Business,Education and Human Sciences, and the Anderson College of Nursing.Occupying a 130-acre campus in a residential section of Florence, Alabama, UNA is located within a four-city area that also includes Tuscumbia, Sheffield and Muscle Shoals. UNA Athletics, a renownedcollegiate athletics program with seven (7) Division II National Championships, is now a proud member of the NCAA Division I's ASUN and Big South Conferences.The University of North Alabama is an equal opportunity institution and does not discriminate in the admission policy on the basis of race, color, sex, religion, disability, age or national origin.