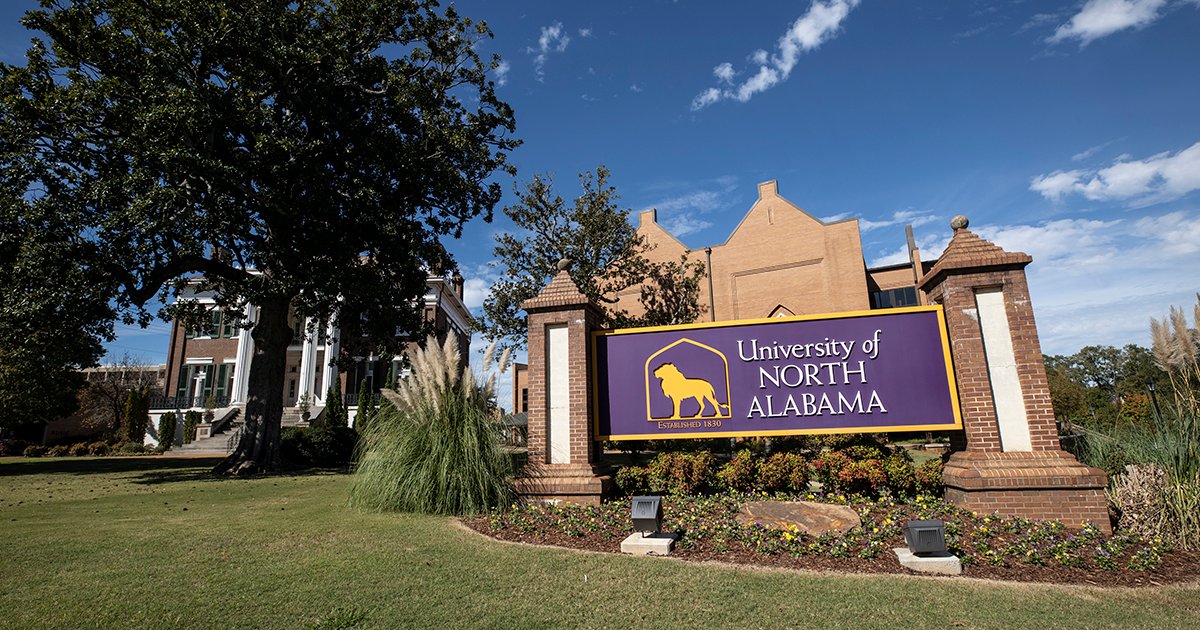 Film Festival Announces 2010 Screening Schedule
Jan. 26, 2010
Michelle Eubanks, UNA, at media@una.edu, 256.765.4392 or 256.606.2033
FLORENCE, Ala. - The George Lindsey UNA Film Festival has announced its 2010 lineup of film screenings. The schedule will include 27 films screened March 4-6 at the Zodiac Theatre in downtown Florence.
Winners from each screening category will be announced at the festival awards show March 6. In addition to the nine screening categories, awards will be presented for Short Screenplay and Feature Screenplay.
2010 screening schedule:
MARCH 4
7 p.m. - Young Filmmakers
"Crippled" (13:26)
"Give the Dog a Bone" (05:41)
"The Lemonade Stand" (03:17)
7:40 p.m. - Shoals Spotlight
"The Forks of Cypress" (17:16)
"Collecting Chloe" (14:47)
"Honor Code" (26:07)
9 p.m. - Vanguard
"Elephants" (12:30)
"Slim" (10:53)
"The Magistical" (1:39:01)
MARCH 5
8:30 a.m. - Professional Short Documentary
"Claiming the Title: Gay Olympics on Trial" (29:00)
"I Am a Man: From Memphis, a Lesson in Life" (26:45)
"The Farm Team" (15:00)
11 a.m. - Student Documentary
"One Dream: Dirt Track Racing" (56:00)
"Postcard to Owen Sound" (13:49)
"Sustaining Life" (45:38)
Professional Full-Length Documentary
1 p.m. - "Solo" (1:08:00)
3 p.m. - "Cody" (1:09:00)
4:30 p.m. - "The Secret of Oz" (1:47:05)
9 p.m. - Professional Short Narrative
"Interpretation" (07:35)
"Running Away With Blackie" (17:30)
"Under God" (09:30)
9:45 p.m. - Student Narrative
"One Day" (18:58)
"My Four Inch Precious" (10:30)
"The Seventh Floor" (26:04)
MARCH 6
Professional Full-Length Narrative
11 a.m. - "Open Diaries" (2:10:00)
1:30 p.m. - "Pearl" (1:17:00)
3 p.m. - "The Frost" (1:43:00)
All screenings are free and open to the public. Special guests of the 2010 George Lindsey UNA Film Festival will include actors Lea Thompson, James Tolkan and Claudia Wells and screenwriter Bob Gale for the 25th anniversary "Back to the Future" reunion. The reunion is scheduled for 7 p.m. March 5 at the historic Shoals Theatre. Tickets to the reunion are $17 each and can be purchased at
www.lindseyfilmfest.com
or at the UNA Bookstore. The George Lindsey UNA Film Festival is one of the few film festivals hosted by a university. The event was founded in 1998 in part by UNA alumnus and celebrated actor and entertainer George Lindsey. Lindsey's own film career has included several important roles, including the character Goober Pyle on "The Andy Griffith Show." For more information on the 2010 George Lindsey UNA Film Festival, visit
www.lindseyfilmfest.com
or contact the festival staff at
lindseyfilmfest@una.edu
or 256-765-4592.
About The University of North Alabama
The University of North Alabama is an accredited, comprehensive regional state university offering credential, certificate, baccalaureate, master's, and doctoral programs in the colleges of Arts, Sciences, and Engineering; Business and Technology; Education and Human Sciences; and the Anderson College of Nursing and Health Professions. The first-choice University for more than 10,000 on-campus and online students, UNA is on a bucolic campus in Florence, Alabama, part of the historic and vibrant Shoals region. Lions Athletics, a renowned collegiate athletics program with seven (7) Division II National Championships, is now a proud member of the NCAA Division I's ASUN Conference. The University of North Alabama is an equal opportunity institution and does not discriminate in the admission policy on the basis of race, color, sex, religion, disability, age, or national origin. For more: www.una.edu and www.una.edu/unaworks/