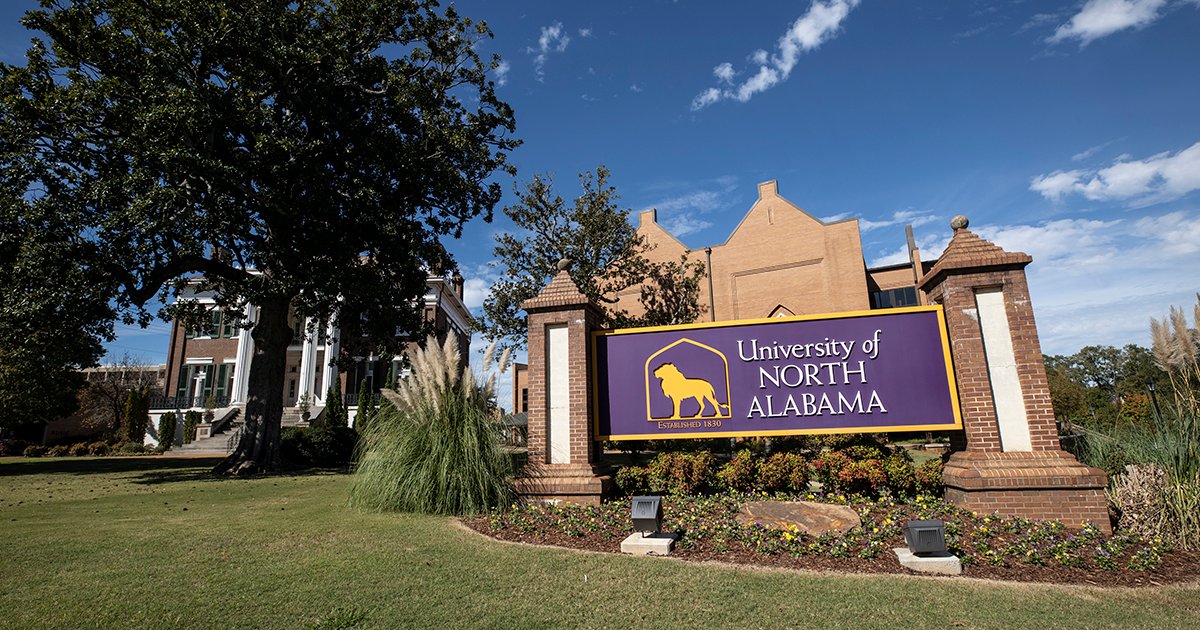 Una's Kirch Announced As Fulbright Scholar
Feb. 03, 2016
Michelle Eubanks, UNA, at media@una.edu, 256.765.4392 or 256.606.2033
Bryan Rachal, University Communications
FLORENCE, Ala. - Dr. Lisa Kirch is quick to point out that she is a professor and doesn't know why she should be interviewed. The fact of the matter is that Kirch is more than a professor in the art department at UNA; she is now among the elite who call themselves Fulbright Scholars.
Officials with the Institute of International Education (IIE) recently contacted Kirch to let her know that she was selected for a Fulbright Award to Germany. But Kirch said she still feels like it's unreal. "I keep thinking it's going to be like Miss Universe; they're going to write back and say oops!"
That's certainly not the case, as Kirch simply needs to complete a few more steps before she is able to head overseas. However, the process leading up to it wasn't so easy.
"There are a whole bunch of hoops that you have to go through," said Kirch. "Obviously, there's a proposal and if you're going to a foreign country, you have to have someone certify that you can speak the language. You also have to organize letters of reference; then you send it all off and you sit back and wait."
Luckily for Kirch, the waiting paid off. "They have all these programs that I'm not an expert on. A lot of times with a Fulbright, you're going over to teach," she said. "This is a research program, so you come up with a proposal and say this is my project, and this is what it will do, and this is where I want to work." So what exactly is she researching in Germany?
"It's a project that has to do with collecting and display. That is, where did museums come from? We know where they came from, but there is this little piece of time for which we don't have concrete information, and I know of a document that provides that. So that's what I'm going to be working on."
Kirch said that document is an inventory of a room in Germany that could be considered a personal museum. Kirch said that she and a team of other researchers hope to publish an edition of the inventory of that room.
"Basically what you have is someone in 1557 going into a room and writing down everything in that room. There are paintings in there, books, astronomical instruments, stuffed fish that the document said were hanging from the ceiling," said Kirch. "There's all this stuff that was in there and our project is to get people together who have different specialties."
Kirch said that since her area of expertise is art history the astronomical pieces in the room won't mean much to her, and the same applies to the alchemical supplies and other items. The project will bring in multiple people from various disciplines and have everyone look at the document, with the idea that each person will discover something different. Additionally, Kirch said everyone's view point will contribute to a better understanding of what was taking place at the time.
Germany comes into play, Kirch said, because this type of collection was a particular specialty of the country. "I'm choosing Munich because the university there has a project that fits with this perfectly, but there are also people there who specialize in publishing inventories of this nature."
She said these collections would often start in a small room, but through time, some grew to be enormous. A collection was also a status symbol for many in the ruling class; the more a person had, the higher their standing. Kirch said that unfortunately, most of the contents of these rooms are gone now.
Once the research is completed, Kirch said the team will publish their edition in German with an English translation. In addition, they will also publish the essays that come out of the papers associated with a conference she is co-organizing. The real goal, according to Kirch, is to bring people together.
And while Kirch isn't quick to toot her own horn, here are some stats related to being accepted into the Fulbright Program. As a Fulbright grantee, Kirch will join the ranks of heads of state, judges, ambassadors, cabinet ministers, CEOs and university presidents, as well as leading journalists, artists, scientists and teachers. Participants in the program have been awarded 53 Nobel Prizes; and since its beginnings in 1946, more than 360,000 Fulbrighters have participated in the Program.
Kirch will leave for Germany in January 2017.
For more information on UNA's Dept. of Art: https://www.una.edu/art/
UNIVERSITY OF NORTH ALABAMA
The University of North Alabama is an accredited, comprehensive regional state university offering undergraduate and graduate degree programs through the colleges of Arts and Sciences, Business, Education and Human Sciences, and Nursing. Occupying a 130-acre campus in a residential section of Florence, Alabama, UNA is located within a four-city area that also includes Tuscumbia, Sheffield and Muscle Shoals. UNA also operates a renowned collegiate athletic program in NCAA Division II's Gulf South Conference. The University of North Alabama is an equal opportunity institution and does not discriminate in the admission policy on the basis of race, color, sex, religion, disability, age or national origin.