Duo - Turn Off Autopush
When Autopush is activated, you cannot take advantage of the "Remember me for 30 days" feature.
Step 1 – Login & Access Settings
Visit mfagw.una.edu and login with your UNAPortal username and password. You will then be presented with a Duo authentication prompt. Click "My Settings & Devices."
*Note – if you have selected "Remember this device for 30 days," you will be unable to access your settings in this particular browser. If you do need to access your Duo settings, try logging in through another web browser.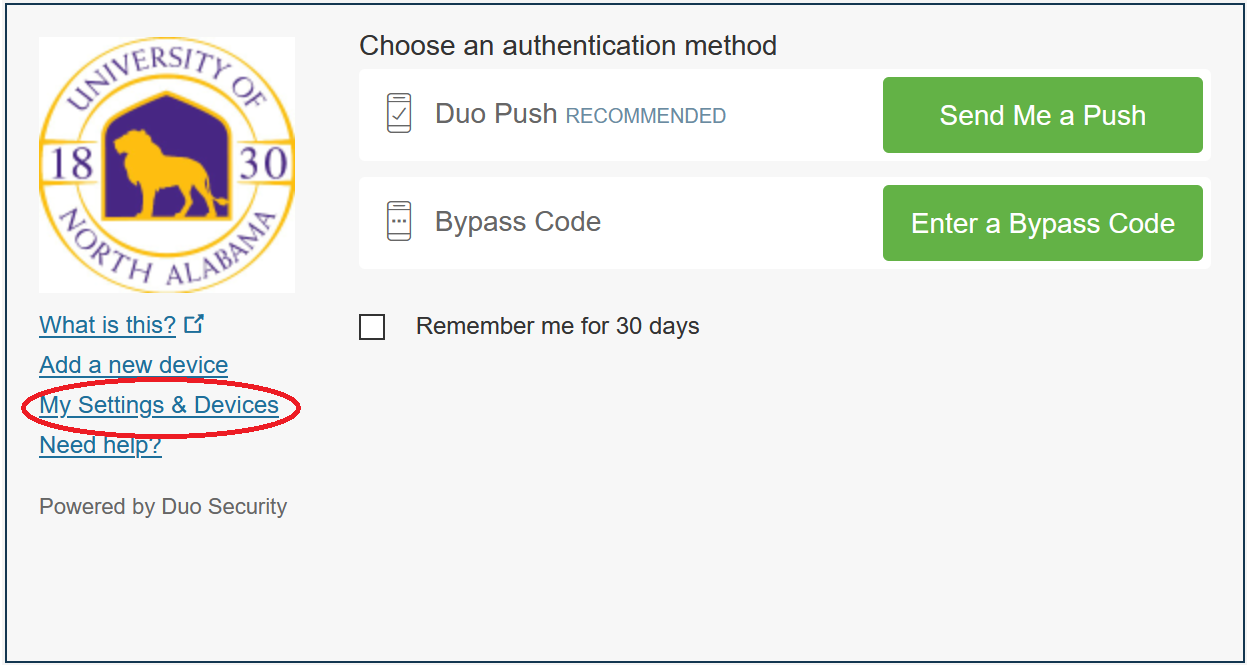 Step 2 – Confirm
Before accessing your settings, Duo will need to confirm that you are an authorized user. Duo can send you a push notification or you can use a bypass code obtained via text message from the Duo app.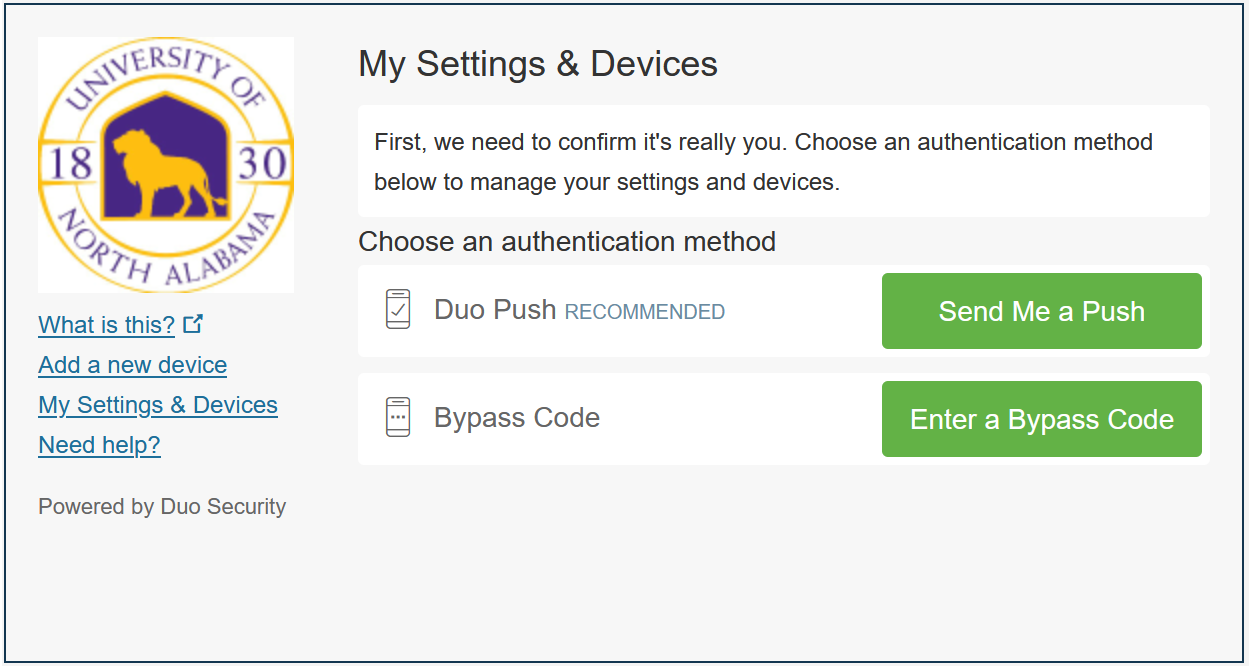 Step 3 – When I Log In Option
Once you've authenticated your account, scroll down to the "When I log in" option, and change it to Ask me to choose an authentication method. Then Save.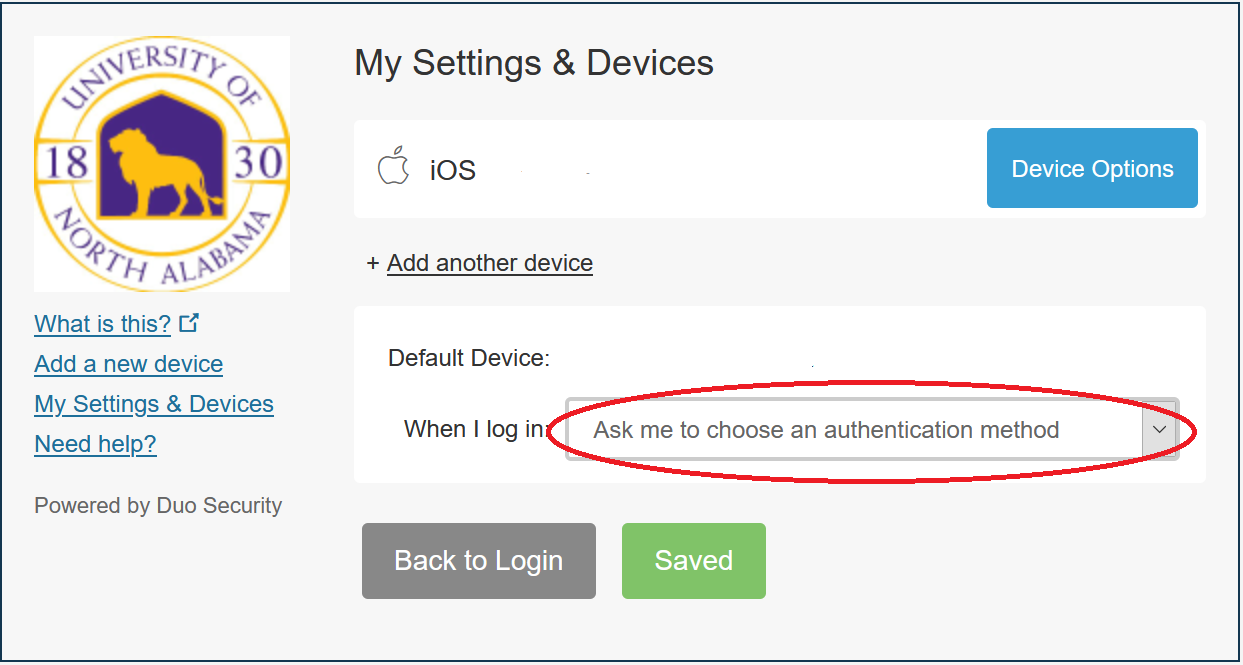 You're done! You can now take advantage of the easy "Remember me for 30 days" feature.