Norton Auditorium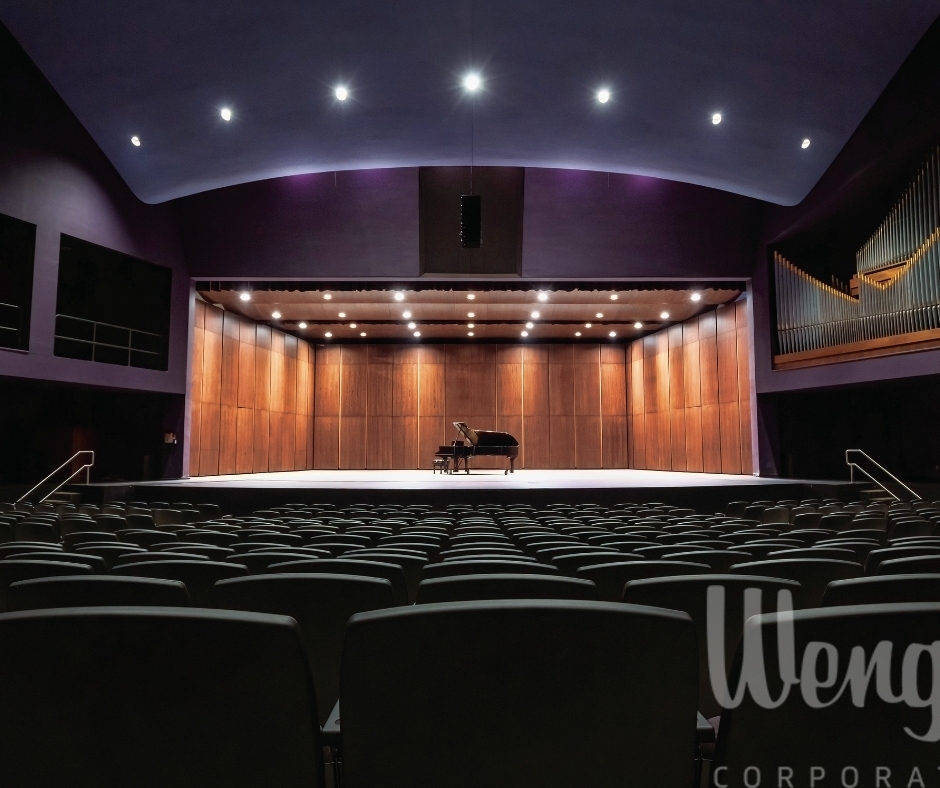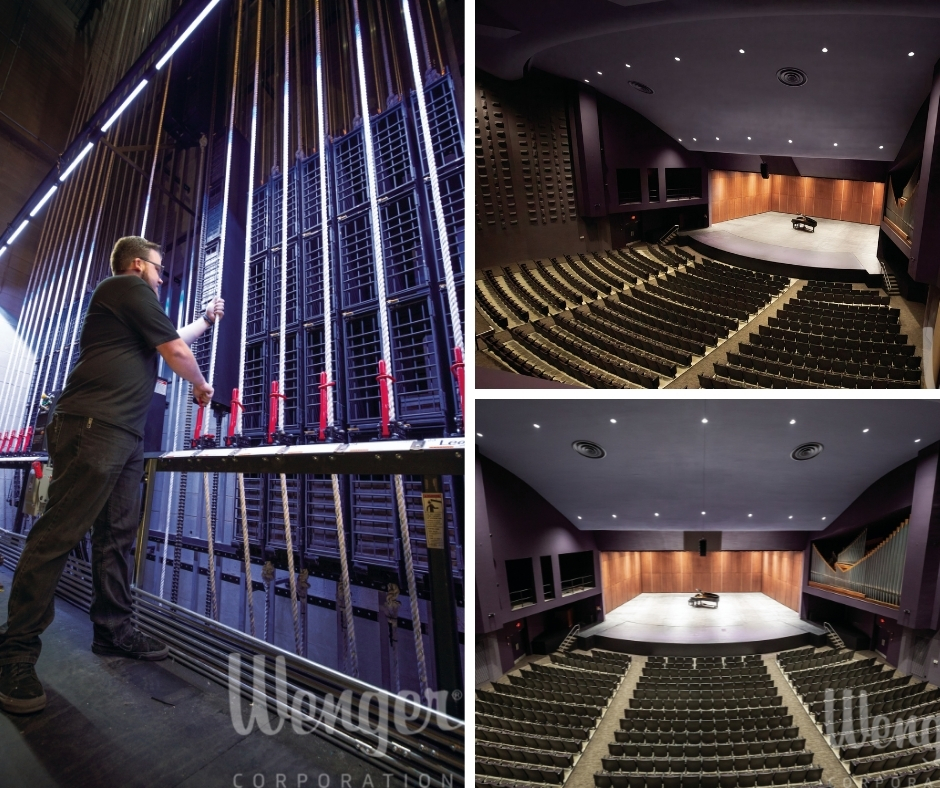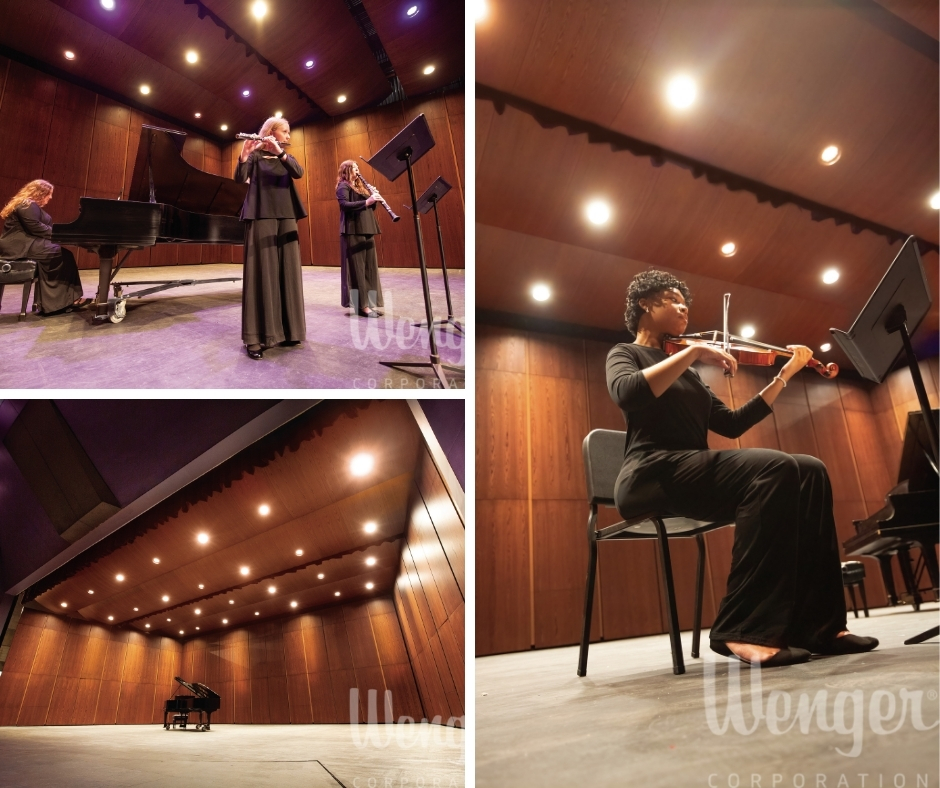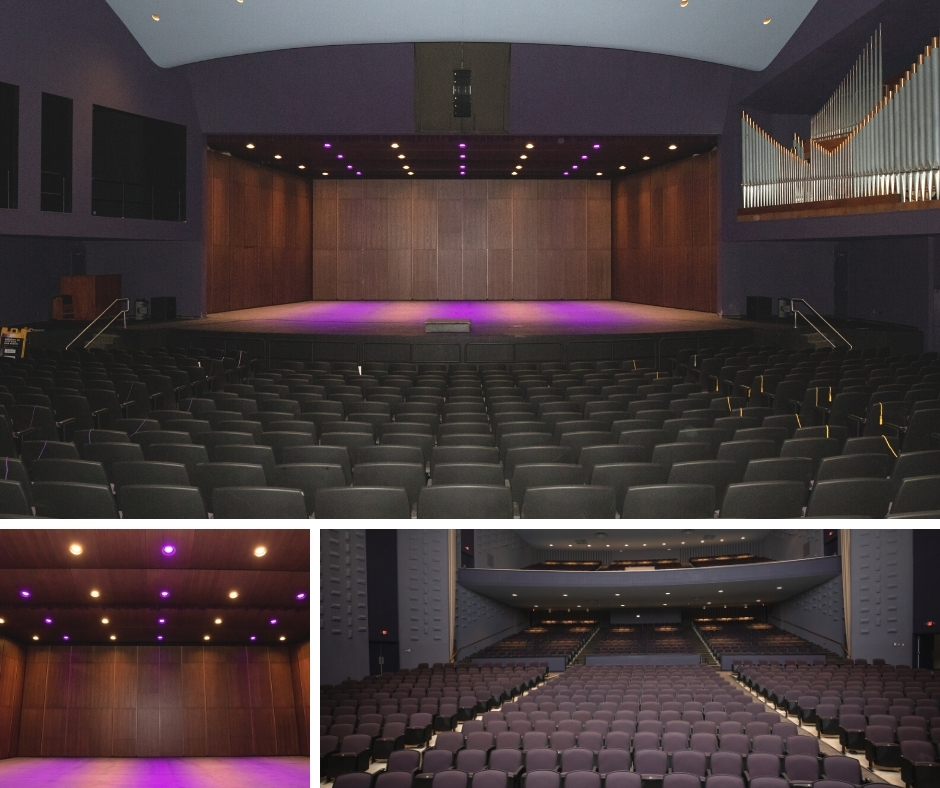 Minimum attendance of 150; Maximum capacity of 1500
For questions regarding any of the information below, please contact  Technical Director, Ethan Franks at 256-765-4651 | efranks@una.edu
Rental Fees (per day)

A 25% deposit is due to reserve the date(s) and the remaining balance is due seven days at the conclusion of the event. There will be a $100 per day late fee added to any unpaid balances.

Commercial Organizations-$1850
Non-Profit Organizations-$1250
(Not for profit organizations commonly hold a 501-c3 status with the state and federal government. A federal non-profit EIN must be provided to the School of Arts office with the rental document)
The facility rental rate includes use of the facility (including auditorium, lobby, and load-in only via scenic shop between the hours of 8:00a.m. and 10:00 p.m., any additional time needed before or after these hours will be subject to an overtime fee (see below).

Rental fee also includes:
2 Technicians, if more technicians are needed for your event an additional fee will be required. (Please
see below)
Access to Norton dressing rooms
Up to 4 handheld wireless microphones with or without stands
Access to folding tables, either 6' or 8' and set up
Chair set up on stage, (must include how many and placement before event date)
University podium set up (this will include one of the 4 microphones)
Standard stage lighting and use of facility cyclorama
Set up of 2 (maximum) backstage dressing rooms if needed
Any backdrop installation will be left up to the discretion of the Norton Technical Director

Additional fees:
Additional tech support - $12.00 per hour, per person. (4 hour minimum)
Two technicians are included in the standard rental fee, however, additional tech support will be required for use of fly system, projection operation, spotlight operation, if/when your event also requires the use of sound and light board operators.
Custodial Fee - $150.00 - This fee only includes standard pre/post-event maintenance and cleaning, excessive garbage or property damage will be subject to additional fees.
Campus Security for day of performance - $160.00 per officer (4 hour minimum) - Need for security will be determined by the Norton Technical Director and will be based on the needs of each individual event.
Overtime fee (hours before 8 a.m. or after 10 p.m.) - $150.00 per hour (this does not include additional technicians)
Computer and projector usage - $75.00 (includes set up and break down)
Facility piano rental - Price of tuning
Additional sound equipment:

Additional wireless handheld microphones - $7.00 per mic
Floor Microphones – (x3) $75.00
Wireless lapel body microphones - $15.00 per mic
Wired stand microphones - $10.00 per microphone
Piano microphone - $25.00

Additional room rentals:

Classroom rental-$125.00
George S. Lindsey Black Box (Used as dressing room/green room only)-$150.00
*All organizations who utilize Norton Auditorium must provide the university with a certificate of liability insurance naming the University of a North Alabama as the certificate holder for a sum of not less than $1,000,000.
Registered Student Organizations, please contact Ethan Franks at 256-765-4651 | efranks@una.edu for information on booking and fees
In order to properly meet the needs of your event, the following form needs to be submitted electronically or in person to Ethan Franks (efranks@una.edu) at minimum 4 weeks before the event.