Psi Chi - The Psychology Honor Society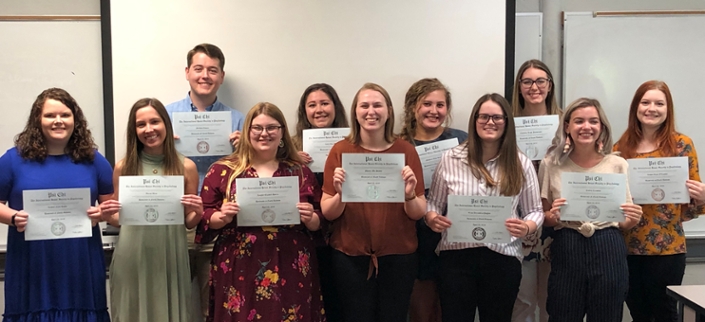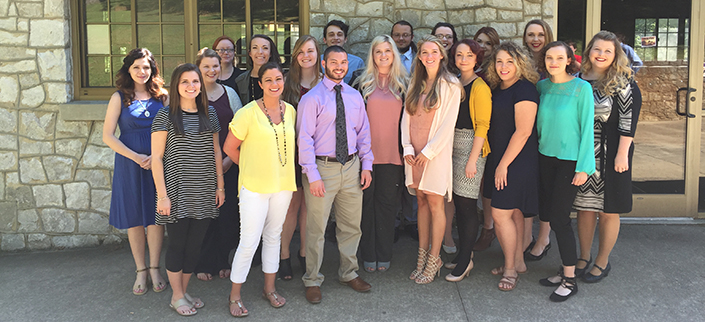 Psi Chi (ΨΧ) is the International Honor Society in Psychology, which was founded in 1929 for the purposes of encouraging, stimulating, and maintaining excellence in scholarship, and advancing the science of psychology. Psi Chi is one of the largest honor societies in the United States, having more than 1,100 chapters. UNA's chapter was established in 1987.
Membership Benefits
Psi Chi provides national academic recognition for academic excellence in psychology, an honor which can be noted on employment applications, vitae, and resumes. Also, as part of lifetime membership, members receive membership certificates and honor cords which can be worn at graduation. Please visit the Psi Chi Members Benefit page to learn more about the advantages of being accepted into Psi Chi.
Membership Requirements
Major or minor in Psychology
Completed a minimum of 9 credit hours in Psychology courses
Have a minimum of a 3.00 GPA in Psychology courses
Have a cumulative GPA that is in the top 35% of your class (i.e., sophomore, junior, or senior)
If you are interested in joining or would like more information, please contact one of the chapter co-advisors listed below.
Co-Advisors:
Dr. Gabriela Carrasco (gcarrasco@una.edu) - Wesleyan Hall 204
Dr. Karly Cochran (kacochran1@una.edu) – Wesleyan Hall 305B
Officers: 2019-2020
Officers are elected at the first meeting in April during the Spring semester.
President –

Rowan O'Connor

Vice-President –

Emily Dial

Secretary –

Caitlin Crawford

Treasurer –

Kendall Rooks
Related Links: