Meet Our Executive Director
Dr. Meghan Merciers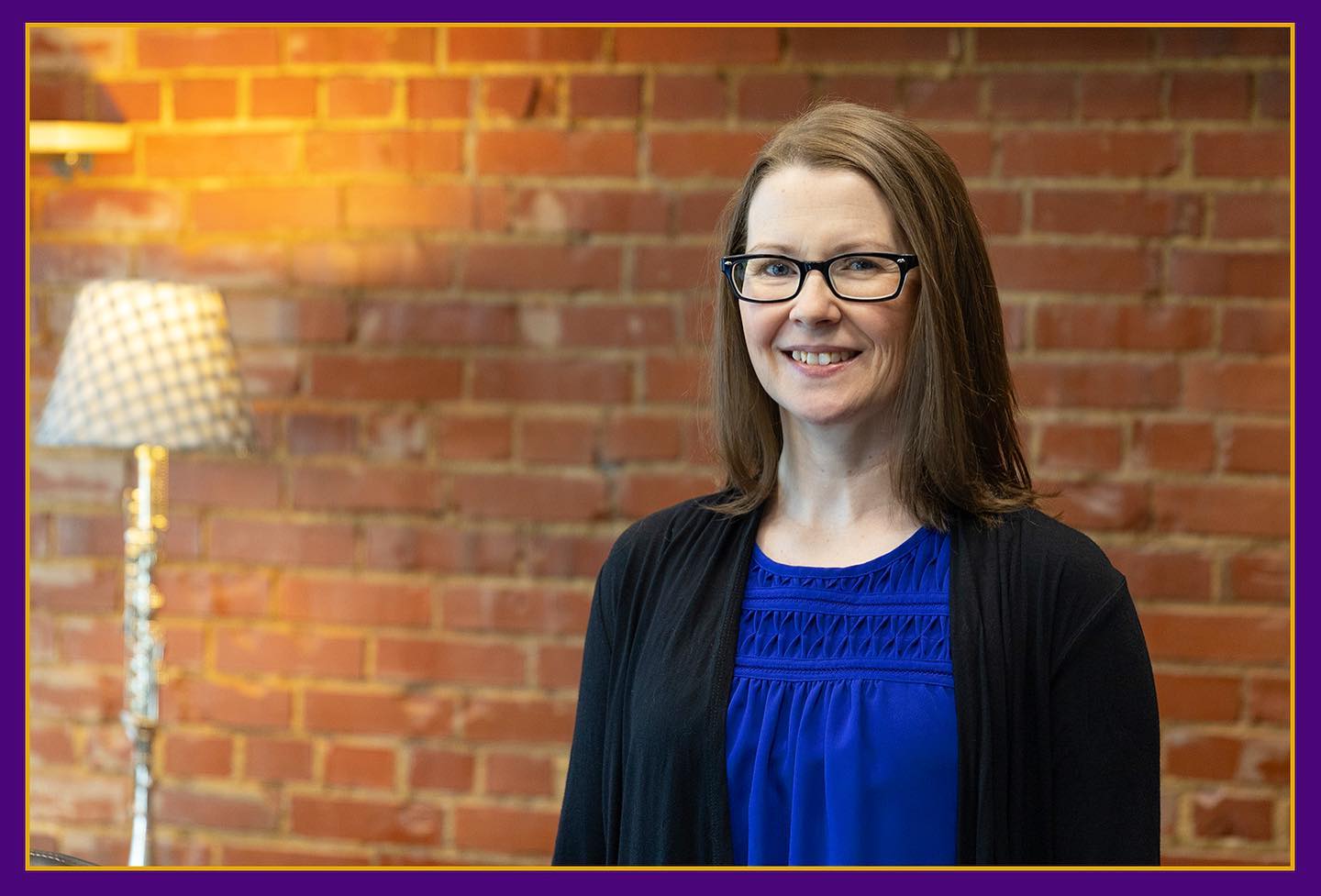 Dr. Meghan Merciers has been selected as the new Executive Director of the School of the Arts at the University of North Alabama.
"I am honored to serve as the first female Executive Director of SOTA and delighted that this appointment coincided with the sesquicentennial celebration of the admittance of women at UNA," Merciers said.
The University launched the Year of the UNA Woman in June, a celebration of 150 years of admitting women to the institution, making UNA the first state-supported four-year institution of higher education in the southeast to do so.
"Dr. Merciers is the exact right leader at the exact right time for SOTA," said Dr. Ross Alexander, Provost and Executive Vice President for Academic Affairs. "She has great ideas, and I support them fully."
Before being named SOTA's Executive Director, Merciers was the Chair of the Department of Music, a position she had from 2018 until 2021.
"Dr. Merciers has distinguished herself as an outstanding administrator during her term as Chair of the Department of Music," said. Dr. Sara Lynn Baird, Dean of the College of Arts, Science, and Engineering. "She brings leadership skills, a strong student-focused vision and goals, exceptional credentials as a musician and teacher, and a passion for the arts in her community to her new role. We are excited about the possibilities for SOTA under her leadership."
SOTA is at work on a five-year strategic plan that will align with the goals set forth by CASE and the University. The variety of exhibitions, performances, plays, catered events, films, and showcases by the departments of Visual Art and Design, Music, and Cinematic Arts and Theatre have continued under Merciers's leadership.
"Our vision is to connect and collaborate to grow arts advocacy in our UNA community, the Shoals, and beyond," Merciers said. "With a SOTA Student Leader team comprised of almost all of the School of the Arts programs, multidisciplinary projects will be a highlight, with endeavors such as a group art installation at I2E2 and a partnership with the Sesquicentennial Task Force showcasing all of the arts for the Year of the UNA Woman."
Additionally, SOTA is co-sponsoring several events this academic year, including I2E2: GenCCreatives Building Community, a conference promoting equity and inclusion in the arts in collaboration with the Mitchell-West Center for Social Inclusion. SOTA will also have a residency by The Innocents, an advocacy for social justice through performance art, with the UNA Contemporary Ensemble and the UNA Percussion Studio in February 2022. The residency with The Innocents will include a concert and workshops with the UNA Percussion Ensemble as well as the UNA Contemporary Ensemble.
- Michelle Eubanks, UNA, at meubanks@una.edu, 256-606-2033 or 256-765-4392