Instructors
Amy Davison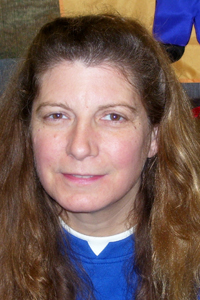 I was born and raised in the mountains of North Carolina and graduated from Appalachian State University with a B.A. in English and a M.A. in Student Development. I received a Master of Science in Elementary Education from the University of Tennessee, Knoxville. I have been a preschool teacher at the Kilby Child Development Center for 17 years. My husband (who teaches Biology at the University of North Alabama) and I have one daughter. My family considers me a good cook and I enjoy cooking with the preschool class. We make the best breads! As a hobby, I collect children's books. My favorite authors are Eric Carle and Margaret Wise Brown. I love to introduce favorite books to my preschoolers and always enjoy seeing their faces when they hear a wonderful children's book for the first time!
Shelley Carter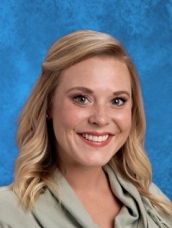 I am so excited to be in the Kilby family! I was born and raised in Hartselle, Alabama. I graduated from high school and knew UNA was the place for me. I got my bachelors degree in Elementary Education with a certification in Early Childhood Education. After graduation, I got my first teaching job in Hartselle at F.E. Burleson Elementary School. I was the Lead Teacher for the first OSR Pre-K in the system. My co-teacher and I had the best time learning all about this new program. After one year in Pre-K I got the opportunity to move up to Kindergarten. I LOVED Kindergarten! However, after three years in Kindergarten, my class and I were just too attached to leave each other so we all moved to First Grade together!
My husband and I met at UNA and have been married since 2013. We love to be outside playing with our dogs or riding in the Jeep so we live on a piece of land in Hatton. We have two precious children! Blakely was born in 2015 and Cooper was born in 2018. After we had our second child, we decided it was time for me to find a job closer to our home. I was thrilled when Kilby accepted me in to their family with open arms.
I believe the most important part of being a teacher is to build relationships with my students and their families. I not only want to know all about them, but I want them to know me too. Pre-K has a major focus in the social emotional growth of the students. This is my passion. I hope to help these children learn skills they will use for the rest of their lives such as problem solving, team work, self regulation, and coping mechanisms. When students and their families enter my classroom, I hope they feel at home. I believe a classroom should be a safe, joyful and inviting place.
Children this age are little sponges. They WANT to learn! I hope to create a positive foundation for their school career. Students in my class will prepare for Kindergarten through inquiry, exploration, and hands-on activities. If you ever visit my classroom you will see singing, dancing, building, creating, kindness, and JOY!
Danielle McCormack
I began teaching at Kilby Laboratory School in October of 2017.  I have a Bachelor's in Human Environmental Sciences with a concentration in Child Development and a minor in Parent Education. I am pursuing a Master's in P-3 Education. I have lived in the Shoals area my entire life. My heart and passion is teaching and making an impact and a difference in every student's life. I love to go on mission trips, travel to different places and eat Mexican food. I am so BLESSED to be a teacher at Kilby Laboratory School.