UNA Military and Veteran Alliance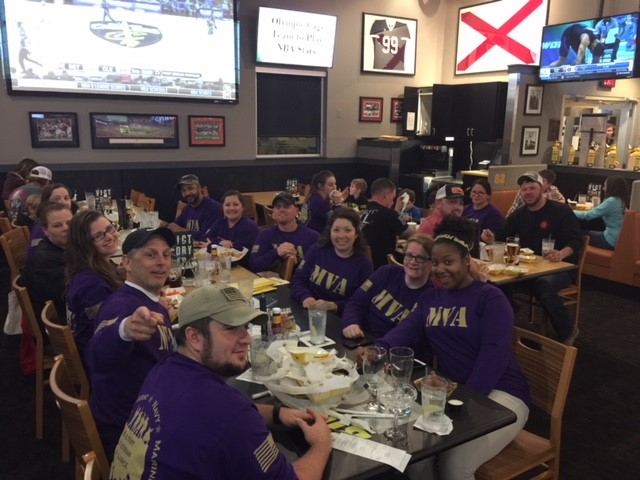 Fundraising
Buffalo Wild Wings Fundraising event to support the MVA in community projects.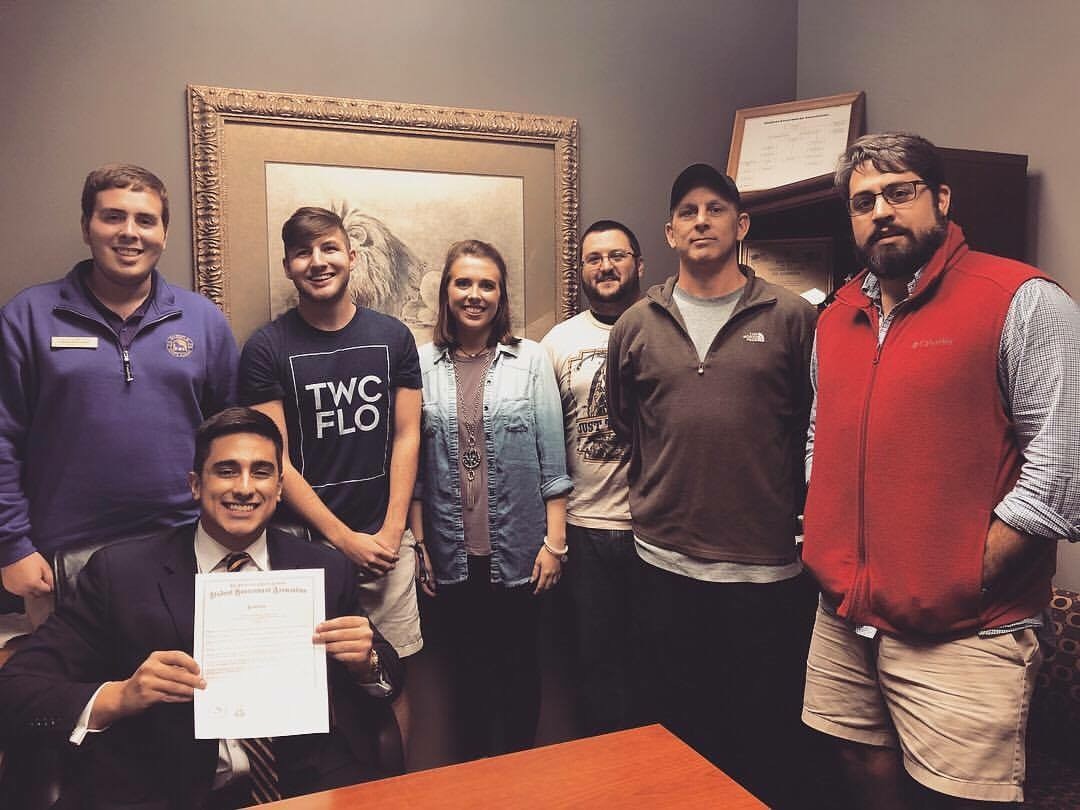 Freshman Military Parking
The MVA along with the SGA passed a bill to support Freshman veterans with parking passes.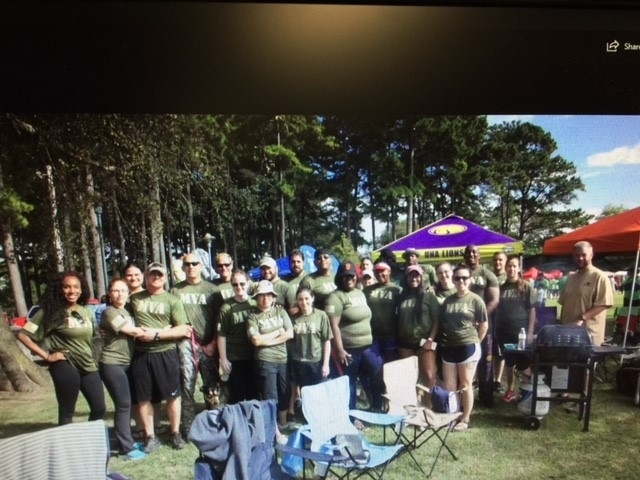 Supporting the Community!
The UNA MVA participates in community events as well as campus events. In this picture, the group was participating in the Shoasl Dragon Boat.
The UNA Military and Veteran Alliance was created in 2011 by advisor, Dr. Wayne Bergeron, to support and encourage military and veteran students. There have been a lot of great and exciting changes on the University of North Alabama campus since its inception and we plan to do even more. We welcome any new and inspiring members! We'll work hard to make sure that military and veteran voices are heard on this campus and in the community.
The purpose of the UNA Military and Veteran Alliance is:
   a.      To foster academic, social, and professional growth;
   b.      To provide an environment where veterans can share their experiences, receive support, and assist each other;
   c.      To develop better public understanding and appreciation of veteran experiences;
   d.      To improve veteran college students as a community network as well as individuals;
   e.      To morally and ethically uphold our individual oaths as veterans that, together, we have sworn as a community.
  f.        To promote friendly relations between students, faculty, and veteran college students.
If you are interested in joining our organization, please refer to the contact us section at the bottom right of the page.
Donations
If you would like to help in UNA's efforts to better support our military and Veteran students, you can make a quick and easy online donation today at the following link:
Or if you prefer to send in a donation or designate your existing giving to the University specifically for military and Veteran support, please contact the UNA Office of Advancement to the attention of Military and Veteran Affairs:  
256.765.5085
UNA Box 5113
Rogers Hall
Florence, AL 35632-0001
Contact Us
If you are a military service member/veteran student or are just interested in supporting our efforts please contact us at:
 256.765.4746
We also have social a media account if you would like to see what we are up to.