Public History Program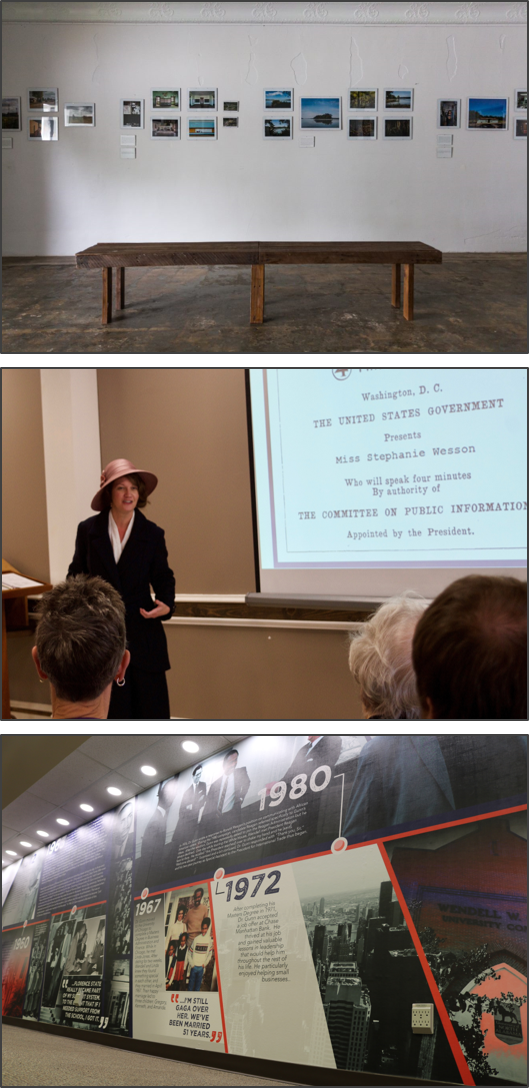 The Shoals area of Northwest Alabama has a rich network of local history organizations, museums, archives and is home to the Muscle Shoals National Heritage Area. This network helps to create many opportunities for direct student involvement in the field of Public History. While completing their required coursework and their internship projects, students will gain experience in museum exhibit design, cultural resource management, archival collections management, digital history, historic preservation and oral history. Projects are designed to give students the skills they need to be competitive on the job market and to benefit the Shoals community, the State of Alabama and surrounding regions as a whole.
The Mission of the Public History Program at UNA is to:
Provide students with a solid foundation in the methodologies of traditional academic history and Public History in order to create well-rounded Public History professionals.
Help students develop the skills they need to enter into positions in archives, museums, and in historic preservation organizations.
Aid local historical agencies and sites with projects to bring to life the diverse history of the Shoals region.
Students are currently engaged in a wide range of projects, including drafting National Register Nominations, exhibit design, website design for local history organizations, designing walking and driving tours of historic districts and regions in cooperation with the Muscle Shoals National Heritage Area, developing historic districts, aiding with cemetery assessment projects, completing oral history interviews in cooperation with the Tennessee Valley Historical Society, and cataloging archival and museum collections at the UNA Archives and Special Collections and at Pond Springs— the General Joe Wheeler Home.
Assistantships
The Department of History awards assistantships to outstanding applicants to the public history program. Students who are awarded assistantships will receive a tuition waiver for 9 credit hours (fall and spring) and a stipend in $9000 for the academic year. Assistantships are awarded for one year and are renewable upon review. Graduate assistants work with the Muscle Shoals National Heritage Area, the Collier Library Archives and Special Collections and with the UNA Public History Center.
For more information check out our Facebook page.