UNA Car Tag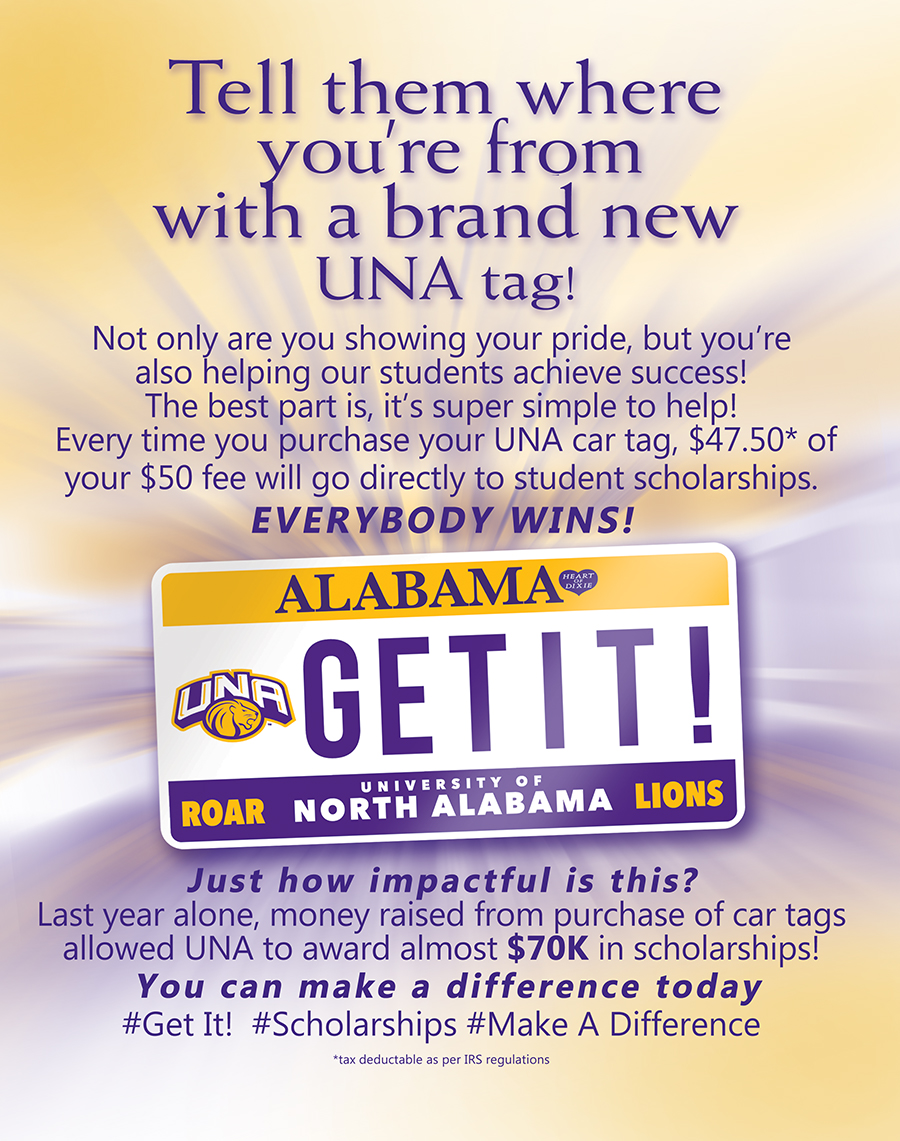 Alabama Registration Renewal Cycles
The DOR has a staggered monthly registration system. The month in which you must renew your AL registration depends on the first letter of your last name.
A & D: renew in January
B: renew in February
C & E: renew in March
F, G, & N: renew in April
H & O: renew in May
M & I: renew in June
P & L: renew in July
J, K, & R: renew in August
Q, S, and T: renew in September
U, V, W, X, Y, and Z: renew in October
Leased, fleet, and commercial vehicles: renew by November 30
Renewals only take place during the months of January through November. You must renew your vehicle by the last day of your renewal month to avoid any penalties.