Academic English Program
The University of North Alabama's Academic English Program (AEP) will help you achieve your goals. We offer high-quality instruction and personalized service at an affordable price. Through conditional admission, you can begin study in the U.S. while you learn English and transition to academic studies easily and quickly after finishing AEP. See flyer for more information. 
The University of North Alabama Academic English Program is accredited by the Commission on English Language Program Accreditation for the period April 2023 through April 2028 and agrees to uphold the CEA Standards for English Language Programs and Institutions. CEA is recognized by the U.S. Secretary of Education as a nationally recognized accrediting agency for English language programs and institutions in the U.S. For further information about this accreditation, please contact CEA, 1001 North Fairfax Street, Suite 630, Alexandria, VA 22314, (703) 665-3400, www.cea-accredit.org.
Mission Statement:
The Mission of the Academic English Program (AEP) at UNA is to provide comprehensive, multi-modal instruction and student services in order to foster academic preparedness, encourage diverse perspectives, and equip second language learners to thrive academically, professionally, and personally.
See the AEP Master Guide for an overview of all courses and levels offered. 
Follow UNA's Academic English Program on Instagram.
Unique Benefits of UNA's Academic English Program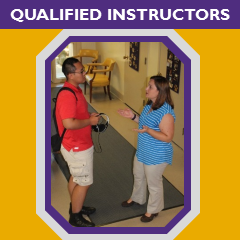 All instructors in the UNA AEP hold a Master's degree in either English or Education as well as a TESOL Certificate (Teaching English to Speakers of Other Languages). Our faculty members know how to help students achieve.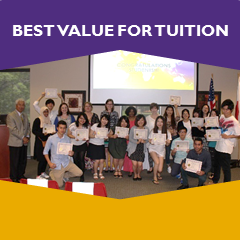 UNA's AEP gives you 25 hours of instruction per week! With this focused study, students can complete two AEP levels in one 16-week academic semester. A student can begin and complete the five-level language program in two full semesters and one summer with moderate forward progress in each skill area.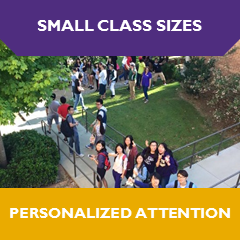 UNA AEP gives you the personal attention you need to achieve more. Instructors and staff members know each and every student.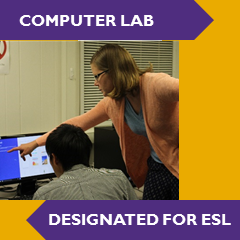 A designated computer lab is located in the same building as the AEP. Instructors use it for class enrichment and it is available to students for personal use or study.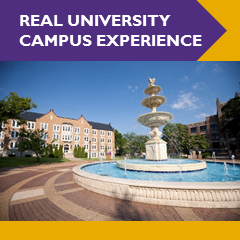 Our program is part of the UNA campus. Our students have access to all the resources, organizations, and experiences of the full campus including: the library, residence halls, dining facilities, infirmary, recreation center, sporting events, and cultural events. Please click here for more information on campus security and emergency management protocols.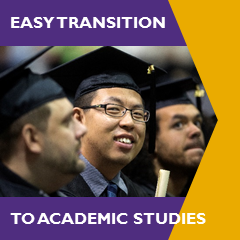 As part of a fully-accredited university, AEP students transition smoothly into academic studies with no required change of address or services. Not only do AEP classrooms teach academic language skills, students learn about classroom culture and technology — skills they will use while studying at UNA.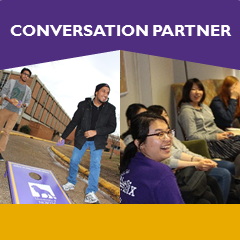 Twice each week, Conversation Partners meets in Powers Hall. This is a chance to have casual conversation practice with American students. We have more American partners than AEP students some days! Our goal is to incorporate a topic or activity into the hour to provide a new language experience and make interaction more comfortable.