Biology Degree - Environmental Option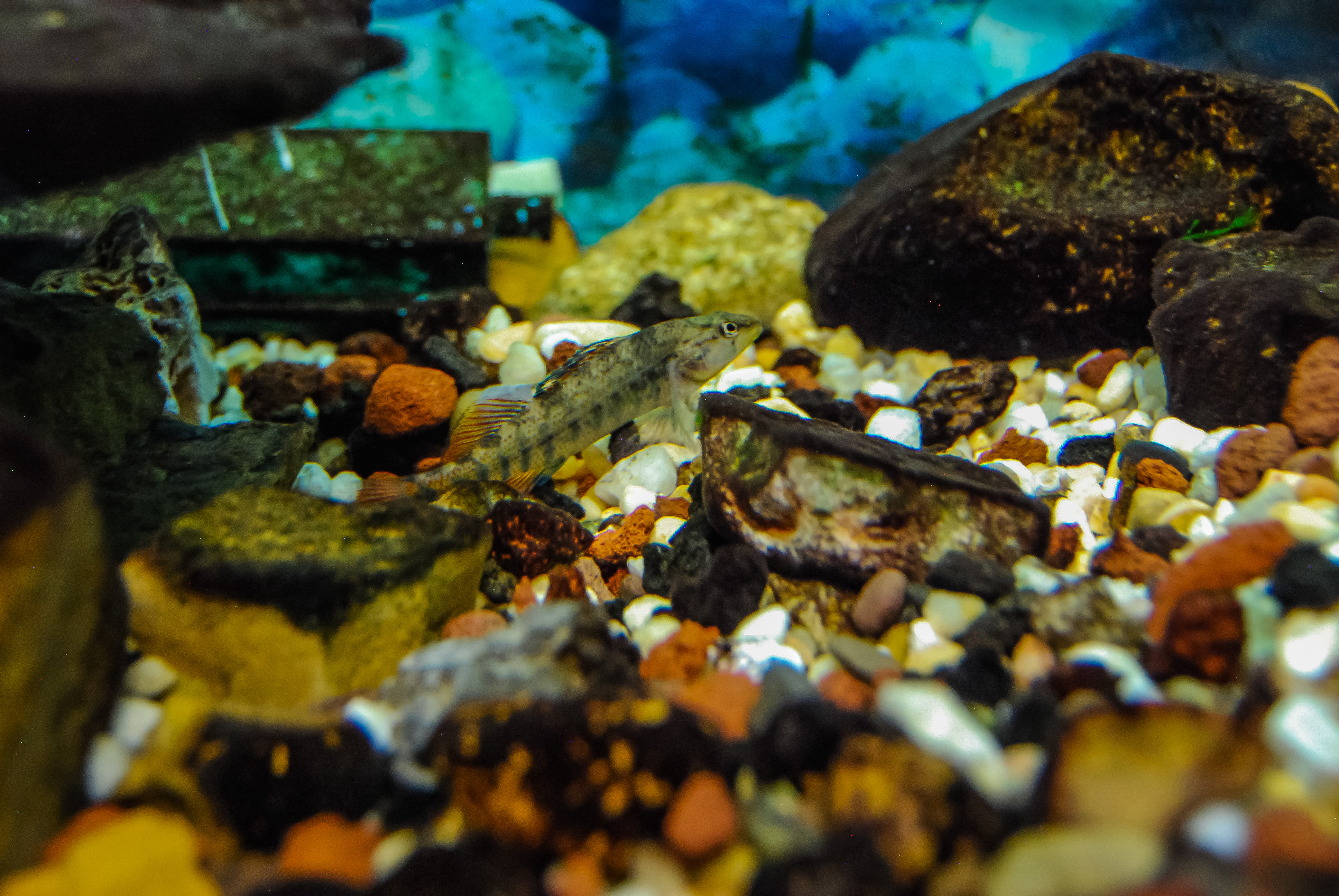 Darter
This cute little creek darter likes to hang out at the bottom of the aquarium. Come check him (or her) out the next time you are on the 3rd floor of the science building. He will be waiting!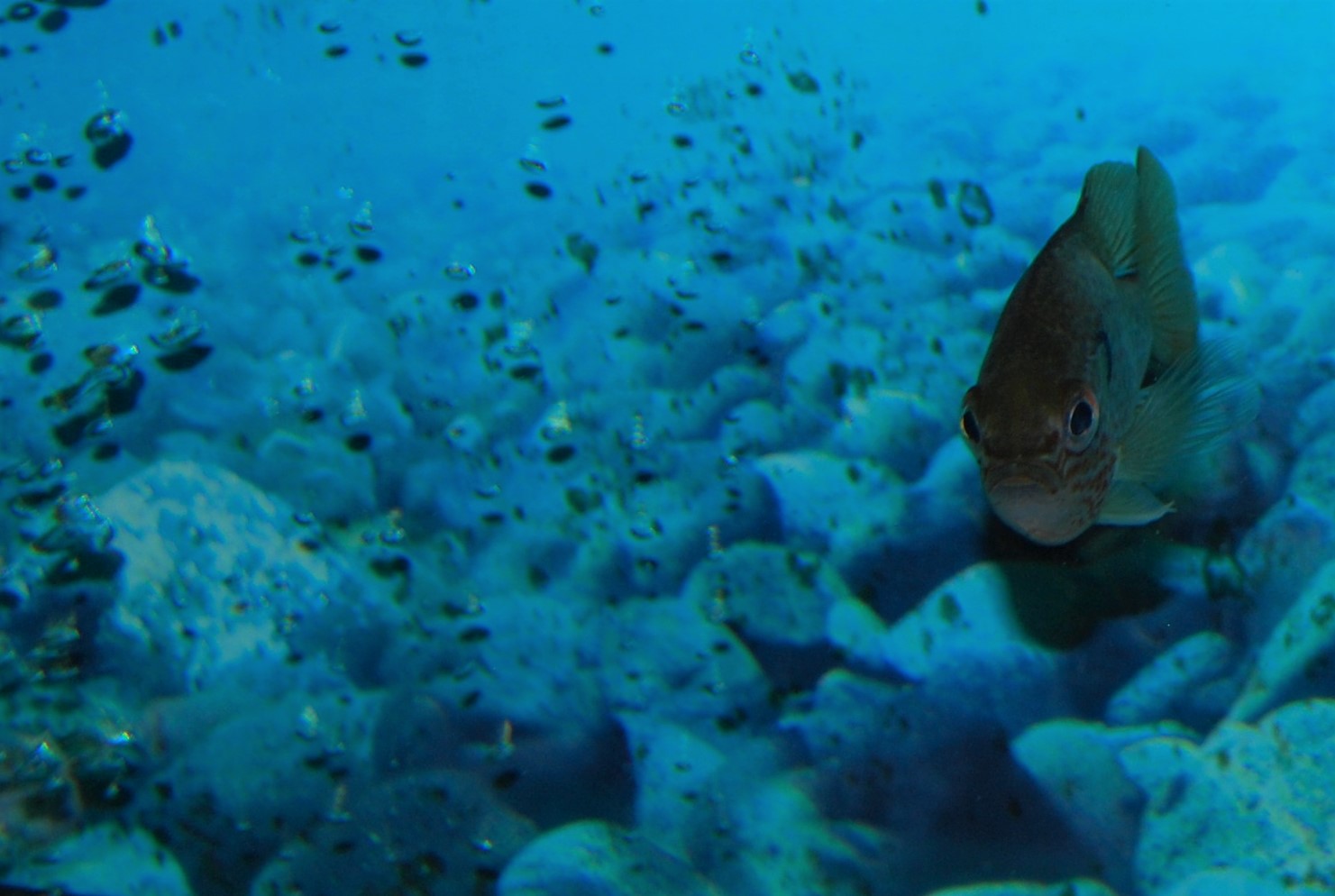 May I Help You?
A red-ear sunfish stares back from the bottom of the aquarium on the third floor.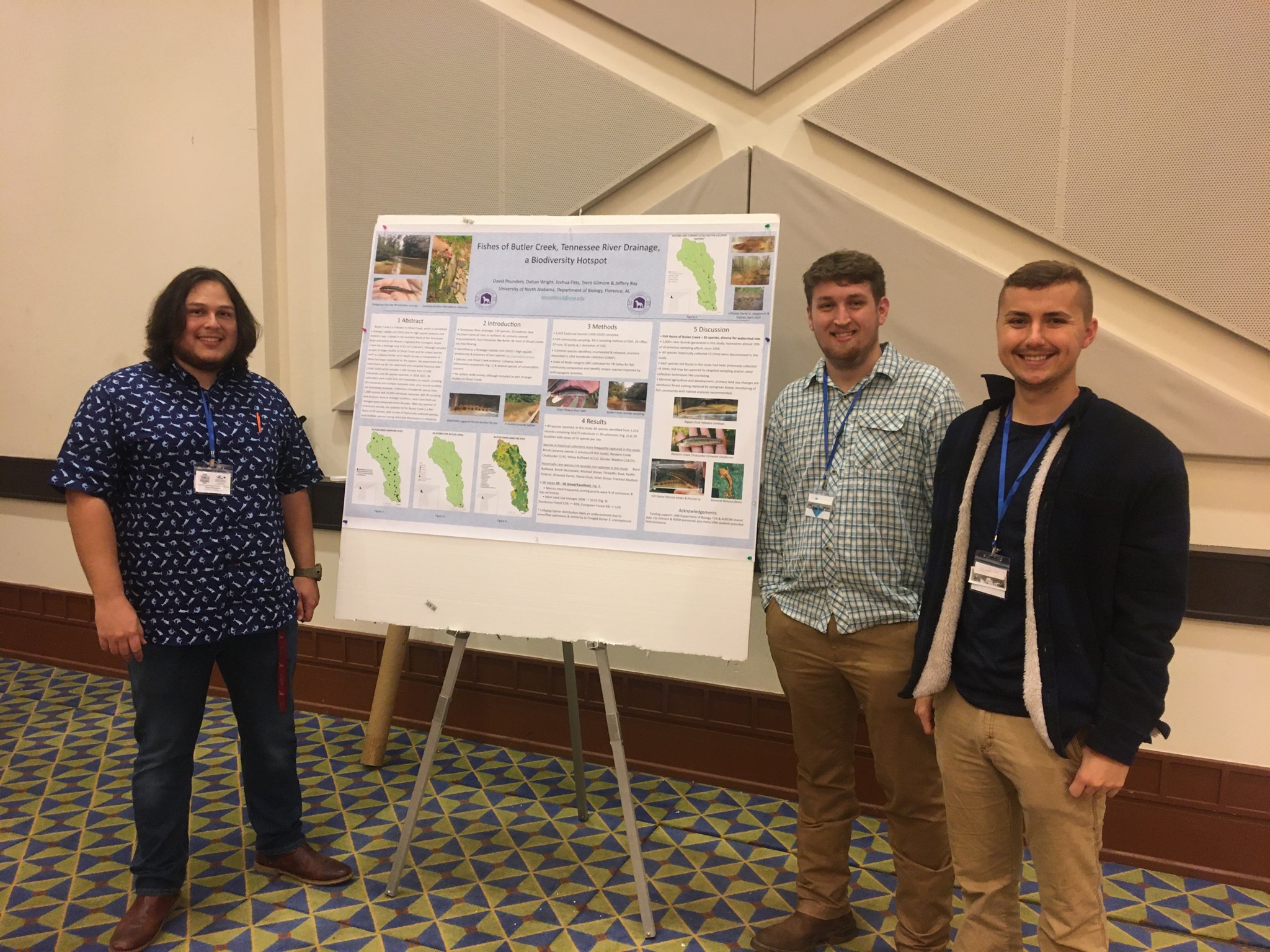 Presenting Their Research
David Pounders, Joshua Fitts, and Trent Gilmore presented their research with Dr. Ray at the Southern Fisheries Council meeting in Georgia in November 2021.

The environmental biology option is designed for students who want to work in natural resource utilization, environmental research, and environmental education, or for graduate work in environmental biology. Coursework focuses primarily on biology courses, with supporting courses in chemistry.  In addtion, students can choose from a block of courses (9 hours) or one of several micro-credentials that helps prepare them specifically for other responsibilities that may be required. No minor field is required in this major.
Forms:
Get Started Today – Request Information
Loading...