Student Government Association
"We, the students of the University of North Alabama, in order to take a responsible part in the decision making processes of the University at large; to protect and defend the rights and responsibilities of the University to the students and of the students of the University; to provide for cultural, social, physical, and educational welfare; to foster a spirit of unity among students; to strive toward a better understanding between administration, faculty, and students; and to encourage individual responsibility, by the authority granted to us by the Board of Trustees and University President, do ordain and establish this Constitution for the students of the University of North Alabama."      
Senate meetings are held every Thursday during the Fall and Spring semester at 3:30pm in SGA Chambers.
All UNA students are welcome!
Student Questions & Concerns
The Student Government Association is constantly seeking to improve the academic and social experience for students at UNA. If you have a question, concern, or suggestion, then please fill out the digital form below. This will allow us to properly address all student needs at the University of North Alabama.
Click Here To Give Student Feedback
Officer Election Information and Dates
SGA Officer Application:  Open Saturday, January 18 until February 3 (300 student signatures required for a complete application).
SGA Officer Declaration of Candidacy: Due January 27
Pre-Campaign Meeting with all Declared Candidates: January 29 at 3:00pm in Student Engagement
SGA Officer Elections: February 17th at 9:00am until February 19th at 6:00pm
SGA Officer Run-off Elections: February 24th at 9:00am until February 26 at 6:00pm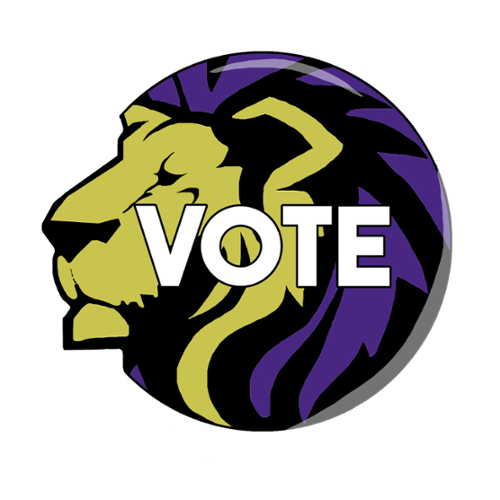 Mandatory Removal of All Campaign Materials: February 27
SGA Leader Transition Workshop: April 3rd from 1:00pm to 3:00pm
Officer Inauguration:  April 13 at 6:00pm in GUC Performance Center
SGA Justice Nominations
SGA Justices are nominated by the SGA President and Vice Presidents during the month of January.  If you are interested in serving as a justice, reach out to:
upc@una.edu
Senate Selection
Senate Applications open on President's Day and close the second Wednesday of March. 
Applications can be found at https://una.presence.io/forms