Frequently Asked Questions about the Manecard
How does Mane Card work?
Cards activate automatically for those students who are enrolled.  If you are currently not enrolled but have Lion Loot on your card, stop by the Mane Card Office.  We will transfer the Lion Loot to a Guest Card.
Where do I go if my card does not open my resident hall door?
Contact Environmental Services & Housing Facilities Management located in Rivers Hall. (256) 765-4124
How do I check my balance?
Balances may be checked at our office, located in The Commons or by logging onto the CAMPUS CARD CENTER
How to Find Your UNA Student Number?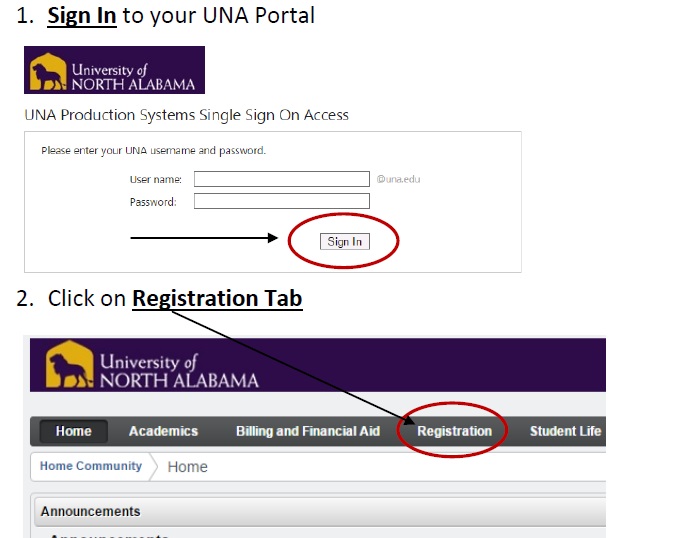 How Do I Make Lion Loot Deposits?
The Mane Card Office can only deposit CHECKS or CASH into your Lion Loot.
If needing to deposit cash after office hours (Monday-Friday 8am-4:30pm) use the Mane Card cash machines located in the GUC (first floor), LRC (first floor Stevens Hall), or in the Collier Library (first floor by copiers).
Can I make a Dining Dollar Deposit Online?
No.  Dining Dollars are a mandatory fee or belong with a meal plan.  LION LOOT can be used for food on campus and unlike Dining Dollars, never expires.
How do I get a meal plan?
Clikc here:  http://new.dineoncampus.com/una/meal-plan-sign-up
I lost my card, now what?
Mane Card- Report your card lost or stolen online immediately.
The One Card- 1. Mane Card portion- Report your card lost or stolen online immediately; 2. Listerhill portion-stop by the nearest branch or call 1-888-918-7819.
Have questions about meal plans?
Visit the Dining Services website.
Need a parking decal?
Visit University Police in the basement of Keller Hall.  www.una.edu/police/