WiFi Information

The University of North Alabama contracts with Apogee to provide WiFi service within university housing. 
---
WiFi Setup
For MOBILE 
Download The App. You must complete this step in order to connect to the network per the schedule below. Go to the Apple or Google store to download the app and type Apogee ResNet into the app search or scan the QR code below and go directly to the app store. 
Once you have downloaded the app, select your school, and create an account.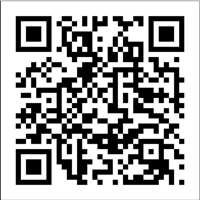 FOR PC OR MAC
Go to una.apogee.us to reach the portal on your laptop or desktop computer. Save the link for faster access. Click on "Create Account"
---
WiFi Troubleshooting
Turn off your device private address feature BEFORE connecting to MyResNet5G or MyResNet 2G.
 Go To settings -> Wifi -> MyResNet-5G -> info (i) -> Private WiFi Address (Toggle Off)
Always Connect to MyResNet-5G for faster, uninterrupted wireless connectivity
– Only devices that cannot see the MyResnet-5G network should connect to MyResNet-2G. To ensure a constant connection to MyResNet-5G, you need to eliminate the option for your device to connect to the 2G network. Improve your experience now and go to your device's wireless settings and forget MyResNet-2G or disable automatic connect to the 2G network.
Laptop Drivers
– Outdated drivers, specifically many Intel drivers, could be impacting your connection or speed. Update your driver to ensure optimal performance.
Wireless Printers
- Wireless printers cause wireless interference. Apogee recommends wireless printers be added to your additional device list by MAC address in your portal or connected directly via USB printer cable. Once completed, be sure to turn off any wireless signal/radio broadcasting from your printer.
---
WiFi Concerns
If you have issues with the wifi or connecting your devices, please contact Apogee customer service. Support reps are available 24/7/365 to assist. 
Call MyResNet support at 844-459-7406
Email support@myresnet.com
Text ResNet to 84700
Chat live at apogee.us
---
Noala Heights WiFi
Noala Heights wifi is powered by Bankhead. Residents may email noalawifi@bankheadtech.com for technical assistance. Your individual password is provided by the Noala Heights Area Coordinator.