Meet Our Staff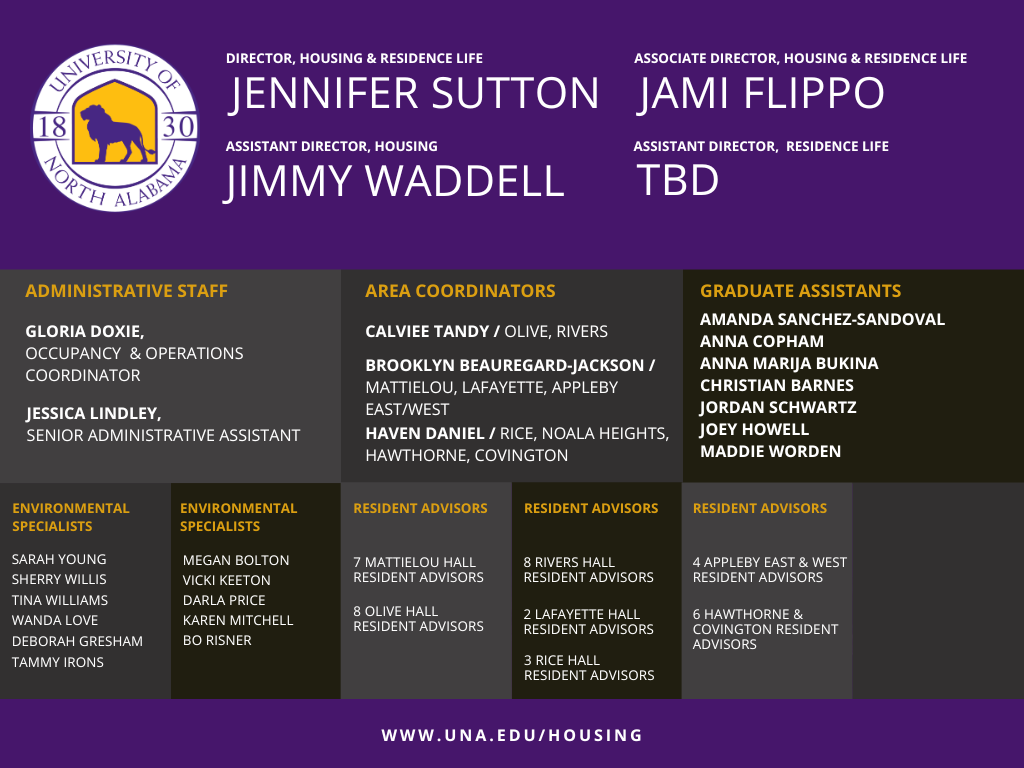 Housing & Residence Life has over 50 professional, graduate and undergraduate student staff to serve the 2,000+ students living in on-campus residence halls and apartments. To learn more about our dedicated staff, please click on one of the links below:
Our professional staff provide leadership and support for the department in various specialized areas.  This includes our Director of Housing & Residence Life, Associate Director of Housing & Residence Life, Assistant Director for Support & Inclusion, Assistant Director of Housing, Area Coordinators, Occupancy & Operations Coordinator, and Senior Administrative Assistant.
Our Area Coordinators (ACs) are Master's level professional staff with significant experience in residence life. Area Coordinators supervise the resident advisor (RA) staff and oversee the community development and operations of each residence hall.
Our Graduate Assistants (GAs) are full-time graduate students that work part-time with Housing & Residence Life in the areas of residential education, supervision, program development, and leadership. 
Our Resident Advisors are full-time undergraduate students that serve as educators, community builders and mentors to the students on their floors. 
Our Environmental Specialists are full-time support staff that oversee the cleanliness and safety sanitation of common areas throughout the residence halls. They are an instrumental part of our residential communities.