Department of Entertainment Industry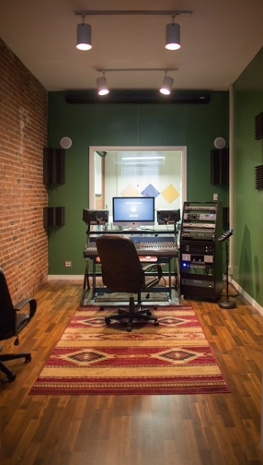 The Department of Entertainment Industry is a stand-alone department in the College of Arts and Sciences. It is an outgrowth of the interdisciplinary Entertainment Industry Center and was formed in January, 2009 to address an increasingly diverse entertainment industry and serve students better. The Alabama Commission on Higher Education (ACHE) approved the new degree program with two options in its June, 2010 meeting. The department moved to a new facility in Downtown Florence on Tombigbee Street in Fall, 2012. This new facility houses departmental and faculty offices, recording studio, MIDI lab, classrooms and a 450-capacity, fully outfitted performance venue. 
The mission of the Department of Entertainment Industry is to prepare students for professional careers in the entertainment industry through quality instruction, development and mentoring. A cornerstone in this mission is to give students a broad background to enter the diverse, global workplace of private industry, entrepreneurship and independent contracting. The department values hands-on learning, and developing well trained industry practitioners, in addition to broader conceptual approaches leading to professional or graduate school.
Proud member of the Music and Entertainment Industry Educators Association www.meiea.org
Request Info
Thank You
Thank you for requesting more information. You will be contacted via phone or email regarding your request.