Beta Beta Beta Honor Society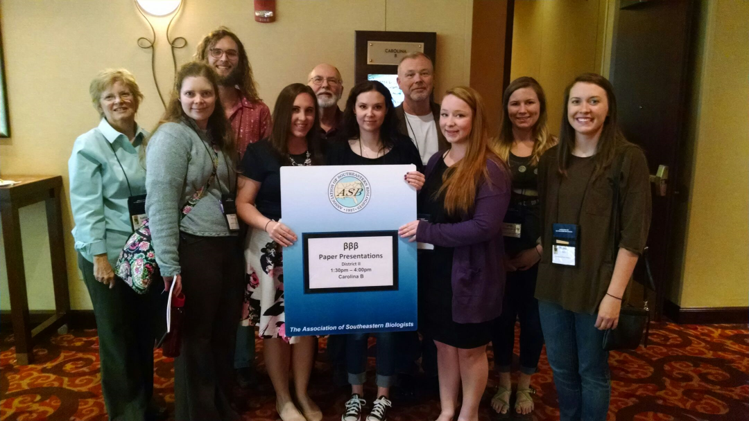 TriBeta Convention
Tribeta members get the opportunity to attend the National Convention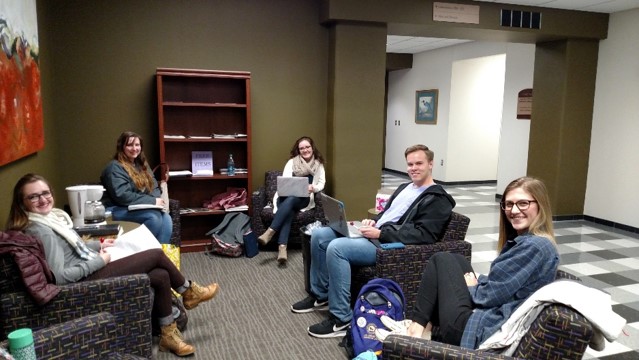 TriBeta Journal Club
During the weeks that TriBeta does not officially meet, students can enjoy discussing a research article during Journal Club.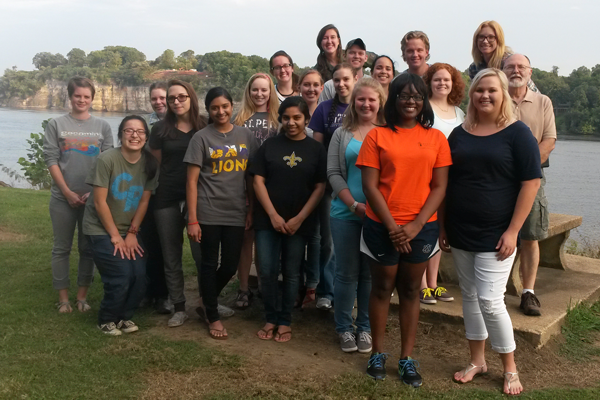 TriBeta Picnic
TriBeta members relaxing on the Tennessee River at McFarland Park

The biology department at UNA is home to a chapter of TriBeta.  The Beta Zeta chapter meets twice a month, usually on the first and third Thursdays of the month at 4:15 p.m. in SET 133.
All students interested in biology are encouraged to attend!
Officers for the 2018-2019 academic year are:
President - Matt Hachtel
Vice-President - Maggie Arnold
Secretary - Alex Rodriguez
Historian - Leah Buck/Caitlin Hogeland
For information on joining the Beta Zeta chapter of TriBeta, please see Dr. Lisa Ann Blankinship at lblankinship@una.edu or 256-765-5044.
The National Office is located at the University of North Alabama.
Email: tribeta@una.eduTelephone: 256-765-6220
Fax: 256-765-6221
Mailing address:
Beta Beta Beta National Office
University of North Alabama
Box 5079
Florence, AL 35632-0001
Fed Ex address:
Beta Beta Beta National Office
University of North Alabama
One Harrison Plaza
Florence, AL 35632-0001