Miss UNA Program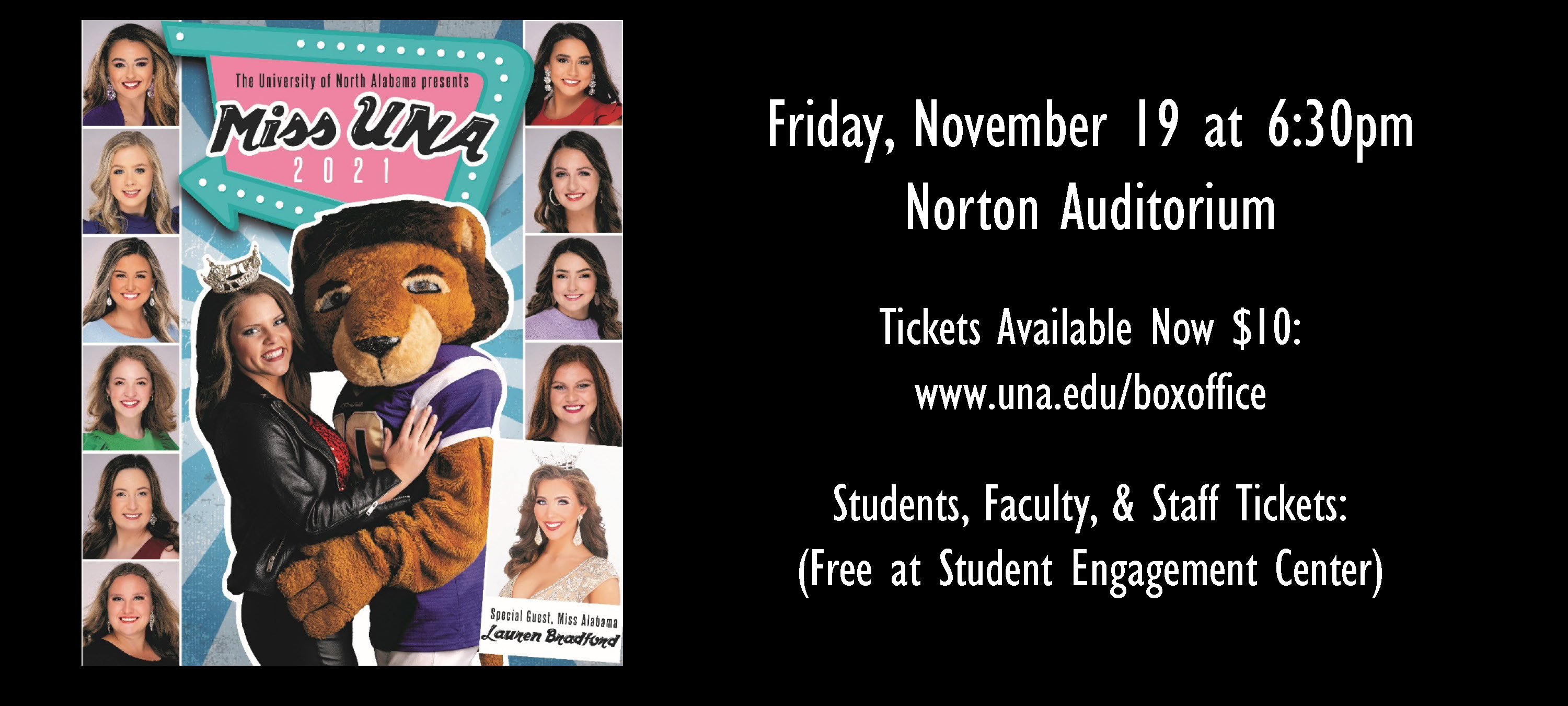 Miss UNA 2020
November 19, 2021 Caitlin McCrary will crown the next Miss University of North Alabama.  

The 2021 competition, will feature special guest and Mistress of Ceremonies, Miss Alabama 2021, Lauren Bradford.  

Candidates must have completed a semester at UNA and participated in various pre-competition activities to be eligible to participate in the competition.  Applications to participate in the 2022 program are due April 15.  

 
2021 Competition
Miss UNA 2021 is Friday, November 19th in Norton Auditorium.  Get your tickets by clicking the ticket image below.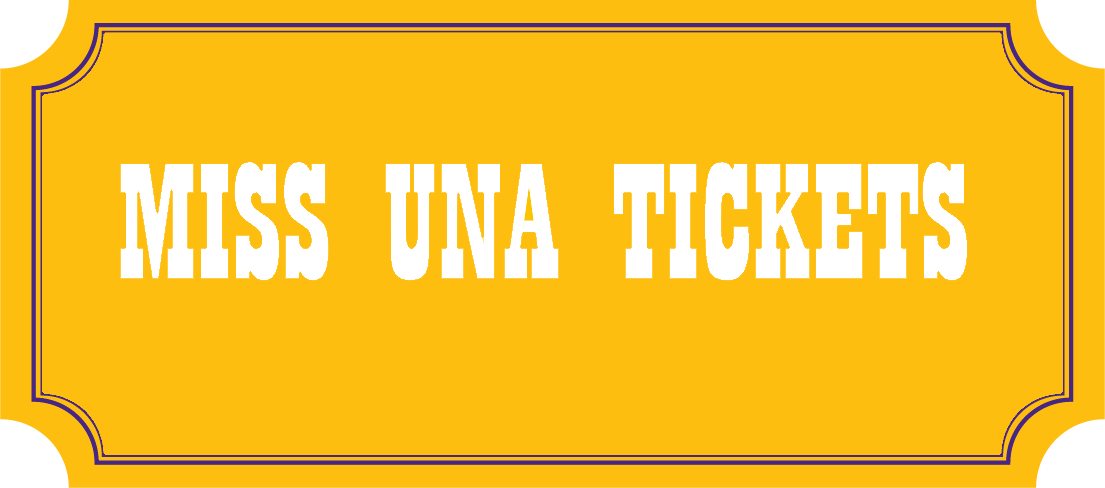 (Students, Faculty and Staff may obtain a free ticket from Student Engagement during University Operating Hours with a valid Mane Card or Digital ID)
Support the program!  
Become a Sponsor or Donor for the Miss UNA Program 
Miss America 2022 will be crowned December 16!
Miss America 2020:  Camille Schrier
State:  Virginia
School: Virginia Tech
College Major: Biochemistry and Systems Biology
Social Impact Initiative: Mind Your Meds: Drug Safety and Abuse Prevention from Pediatrics to Geriatrics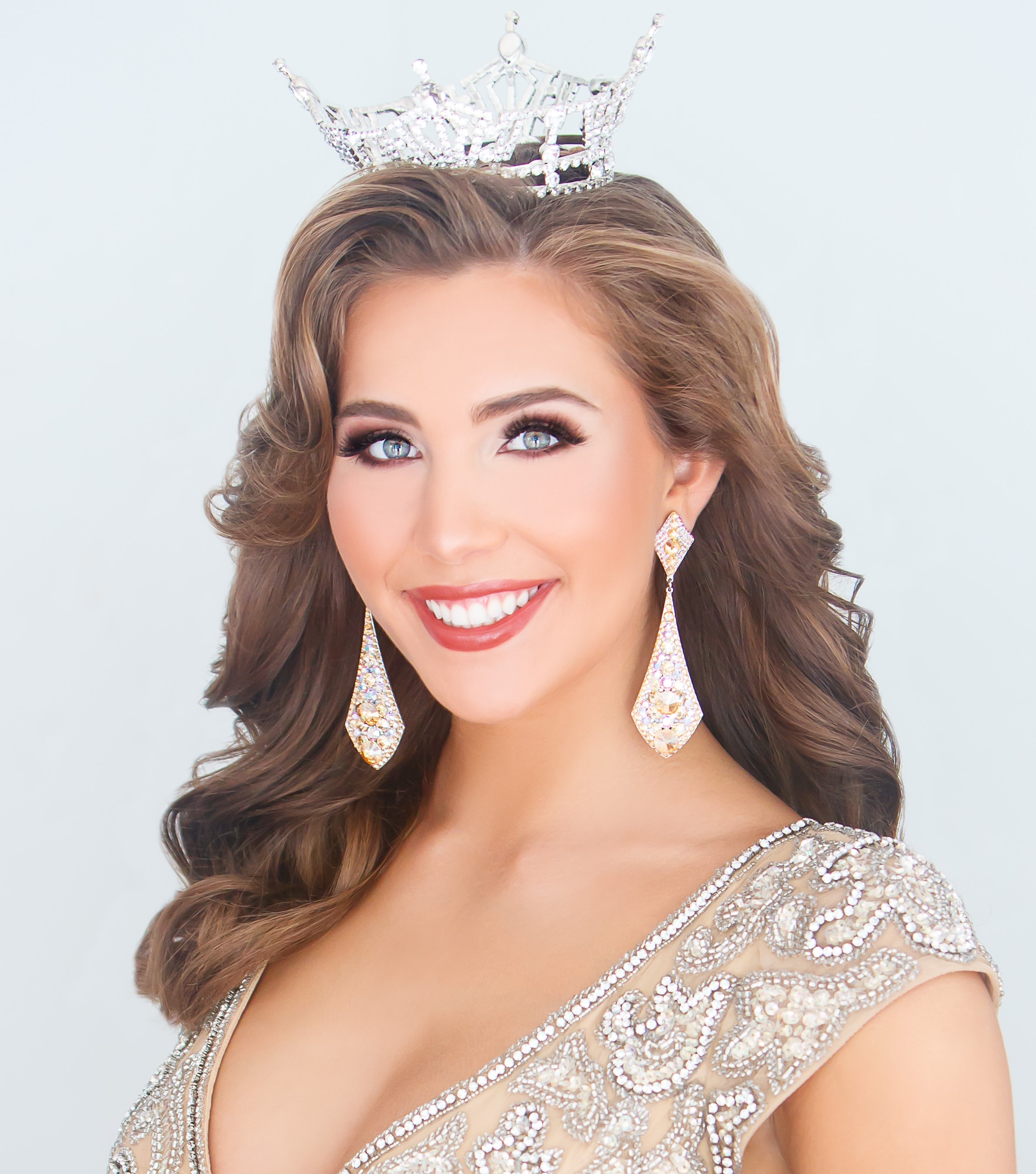 Miss University of North Alabama is an official prelim for the Miss Alabama Competition.  Each June, the Miss Alabama Competition is held at the Wright Center on the campus of Samford University.  Miss Alabama 2021 is Lauren Bradford.
For more information visit www.missalabama.com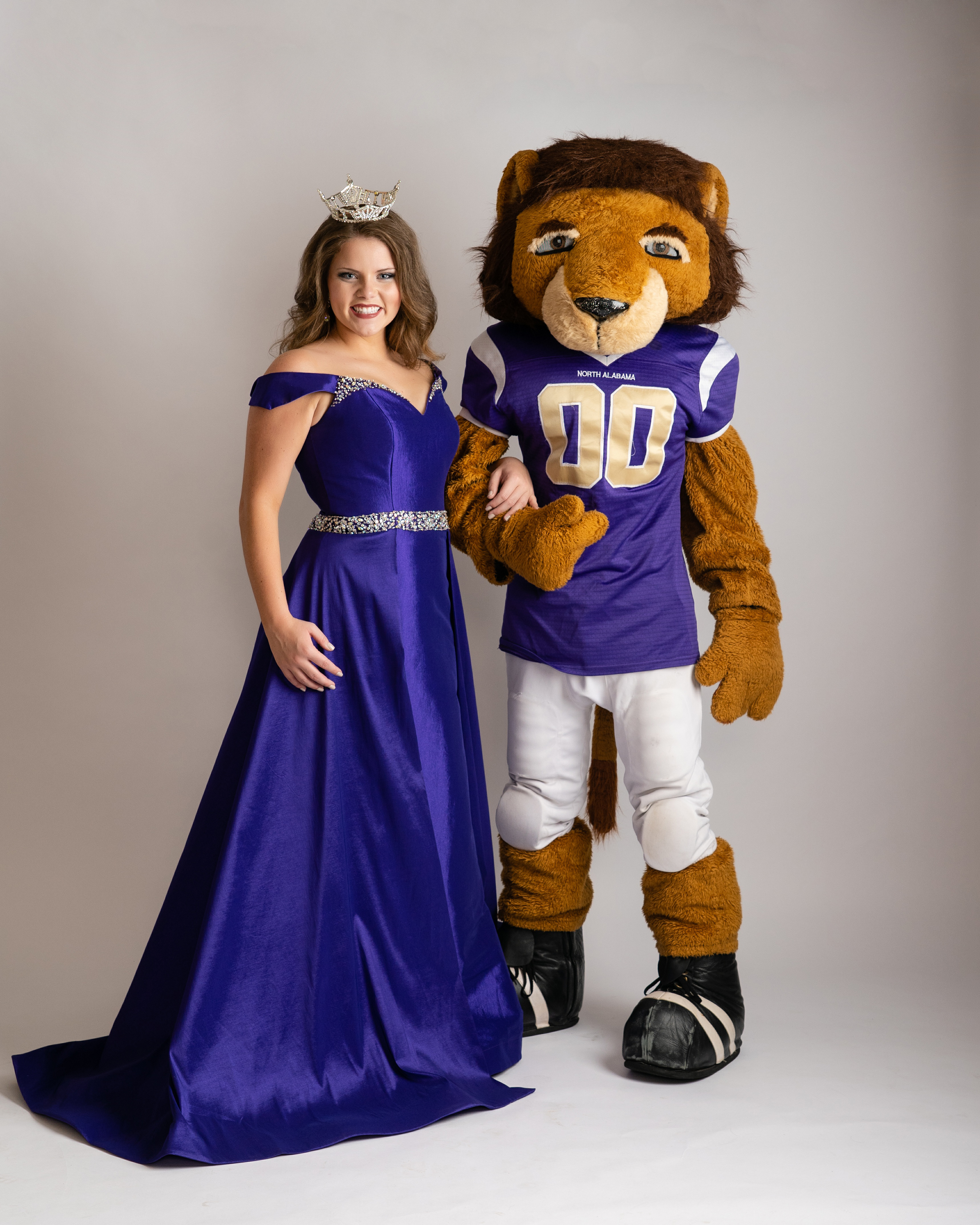 Meet Miss UNA 2020
Caitlin Hope McCrary is a Collaborative Education major at the University of North Alabama.  Caitlin was crowned in January and will represent the University of North Alabama for the year.  
Caitlin is from Double Springs.  At the University of North Alabama, Caitlin serves as a College of Education and Human Sciences Ambassador as well as a member of Zeta Tau Alpha.  She is also a member of various honor societies.   
Each Miss UNA chooses a special cause or platform to serve during her reign as Miss UNA.  This year, Caitlin's platform is Exceptional Exceptionalities.  She is dedicated to changing negative perceptions of individuals with exceptionalities.