Dr. Whitney O'Neal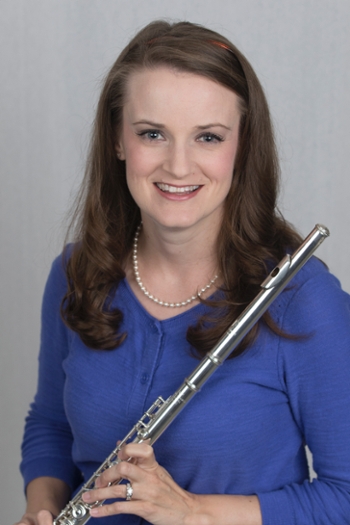 Contact Information
ph: 256.765.4707
email: woneal@una.edu
UNA Box 5040 | 142 Music Building

Education Information
D.M.A., University of Alabama
M.M., University of Alabama
B.M.Ed., Arkansas State University
Department Chair / Flute
    Dr. Whitney Farris O'Neal, a native of Jonesboro, Arkansas, is Department Chair and Associate Professor of Flute at the University of North Alabama. Prior to her appointment as flute instructor at UNA, O'Neal was Instructor of Woodwinds at Stillman College from 2010-2011, and served as Instructor of Flute at Mississippi State University in the fall of 2010.  

   O'Neal is currently the principal flute of the Shoals Symphony.  Other performance credits include principal flute with the Starkville Symphony Orchestra, Huxford Symphony Orchestra, and the University of Alabama Contemporary Ensemble.  While attending Arkansas State University, she performed with the Delta Symphony Orchestra, Arkansas State University Orchestra, and performed as a featured soloist with the Arkansas State University Wind Ensemble. In 2009, 2011, and 2012 she was selected to perform in the National Flute Association's Professional Flute Choir at conventions in New York City, Charlotte, NC, and Las Vegas.  O'Neal was also selected as a winner in the Convention Performers Competition in 2012 and performed in recital at the NFA convention.  She is now the coordinator of the NFA Convention Performers Competition.  O'Neal made her international debut in 2015 with recitals in Toledo, Spain.
    Developed from their love of chamber music, the Delta Duo was founded by O'Neal and harpist Sarah Crocker in 2008. The duo can frequently be seen in concert, including performances at Mississippi State University, Middle Tennessee State University, and Lipscomb University.  They were feature performers at the 2011 and 2012 Kentucky Flute Festivals as well as the 2015 Mid-South Flute Festival.  In August 2011, the Delta Duo performed the Alabama premiere of Anne LeBaron's Solar Music.  The duo performed at the prestigious Second Saturday at Two Concert Series at St. James Chapel in Chicago and the National Flute Association Convention in San Diego.
     O'Neal and Crocker also founded the Druid City Ensemble with soprano Dawn Neely.   Acclaimed for their "surprising combination of musical timbres," the ensemble seeks to introduce a new sound to classical chamber music with their unique combination of soprano, flute, and harp. The trio's performances have been hailed as "truly inspiring," and they have been honored to appear as featured performers at the St. James Chapel in Chicago, 2016 Southeastern Composers League Forum, 2012 and 2014 Midsouth Flute Festivals, and with the Alabama Contemporary Ensemble. The ensemble also regularly performs and presents masterclasses at universities across the country.  As enthusiastic proponents of contemporary music, the trio premiered five new works composed for the Druid City Ensemble by members of the Birmingham Art Music Alliance in November 2015.
    Dr. O'Neal holds a Bachelor of Music Education with University Honors from Arkansas State University and Master of Music and Doctor of Musical Arts degrees in flute performance with a secondary emphasis in musicology from the University of Alabama. Dr. O'Neal has performed in masterclasses given by Mary Karen Clardy, Maxim Rubtsov, and Christine Earlander Beard. O'Neal's primary teachers include Diane Boyd Schultz and Joe Bonner.