Independent Greek Council (IGC)

The fraternities and sororities in our Independent Greek Council are not independent from the fraternity and sorority community, but rather, each organization has an independent unique interest (e.g., music appreciation, faith-based, etc.). The IGC is the newest council at UNA, however some of the chapters in the council have been active at UNA for many years.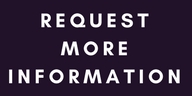 Recruitment/Intake
Each IGC chapter conducts recruitment/intake on their own timeline and with their own process. Interested students should reach out to the chapter directly to express interest and learn about their requirements and process for joining.