Box Office
Click on the "Buy Tickets Now" button to purchase tickets.
Currently, tickets are being sold online, over the phone at 256.765.4559, or
at the School of the Arts office Monday-Friday from 9:00 AM to 11 AM. 
For more information about upcoming events, contact the School of the Arts at
arts@una.edu
.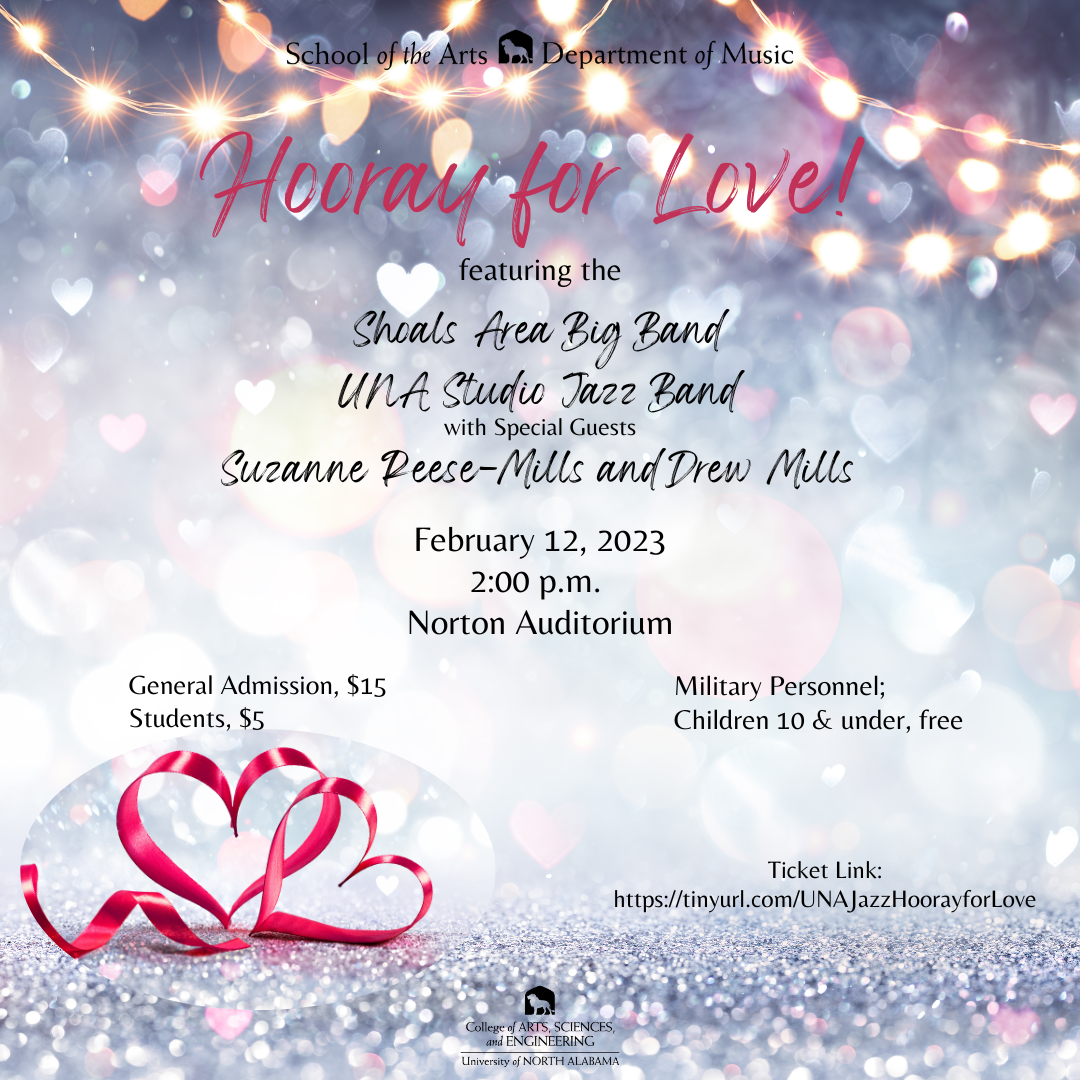 UNA Music presents: 


Hooray for Love!
Shoals Area Big Band
UNA Studio Jazz Band
with special guests
Suzanne Reese-Mills and Drew Mills
February 12, 2023 | 2:00 p.m.
$15 General Admission | $5 Students
Norton Auditorium
Click the Buy Tickets Now Button to Reserve.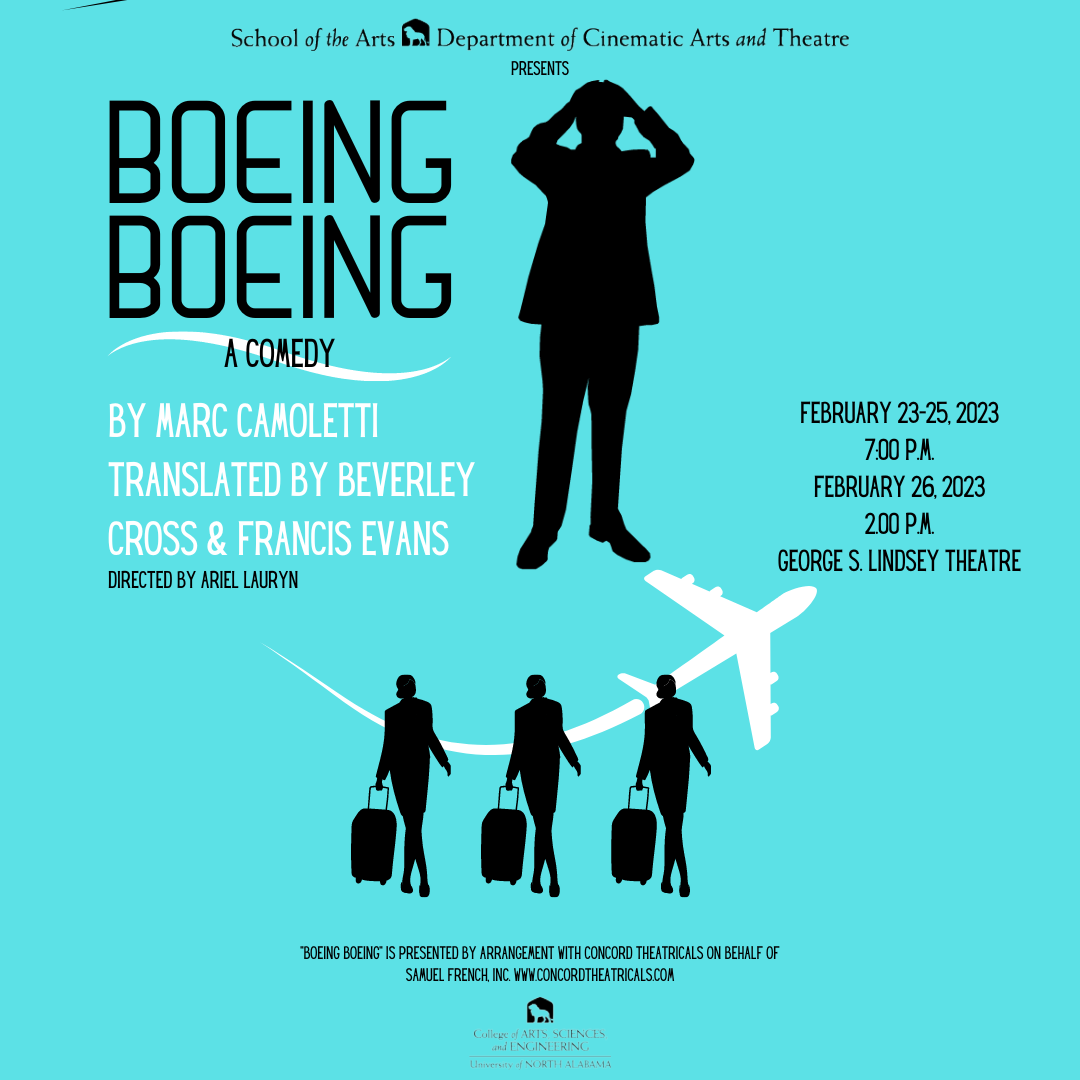 UNA Cinematic Arts & Theatre presents: 


Boeing Boeing
February 23-25, 2023 | 7:00 p.m.
February 26, 2023 | 2:00 p.m.
$15 General Admission | $5 Students
George S. Lindsey Theatre