Tuition

As a well-recognized, best-value public university with over 187 years' history, the University of North Alabama provides international students with an excellent education at a competitive cost.  Below is an estimated cost for ESL, undergraduate and graduate programs.
2017-2018 Costs - English as a Second Language Students
2017-2018 Costs - Undergraduate Students
2017-2018 Costs - Graduate Students
Learn about scholarships for international students
PAYMENT PLAN OPTION
UNA offers a payment plan through a contract with Tuition Management Systems (TMS). The student enrolls in TMS, makes an initial payment and then makes an additional payment month during the semester.
$60 per year enrollment fee
Enroll in TMS at the UNA Business Office
Payments are due on the 10th of each month and made directly to Tuition Management Systems(TMS)
Available for tuition, fees, room and board (exclude cost of books)
More information available at business office in Bibb Graves Hall (http://www.una.edu/tuition/tuition-and-fees.html or call 256.765.4441)
The University of North Alabama reserves the right to adjust the above estimated tuition and fees without advance notice.
Choose a Language
UNA Named Best Value School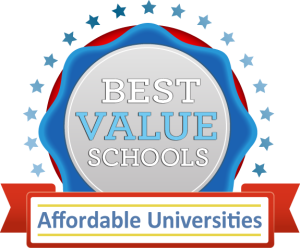 Currency Converter
Notes
The tuition and fees are based on the minimum required credit hours or ESL courses international students must register per F-1/J-1 visa regulations. The ACADEMIC YEAR tuition and fees total may vary depending on the actual number of credit hours or courses registered. 
The on-campus living expenses are based on the lowest housing and meal plan options for on-campus housing and dining. Living expenses for students who are eligible to live off-campus will differ by type of accommodation and amenity selections.
The GRAND TOTAL for each student may vary depending on his/her registered courses and living expenses per semester.
First-time, full-time freshmen (under the age of 20 with zero or fewer than 24 transfer credits) are required to live on-campus and to purchase a meal plan.
A student moving into a university residence hall in August will sign a nine-month contract. A student moving into a university residence hall in January will sign a five-month contract. An ESL student moving into a university residence hall in March, June or October will sign a short-term housing contract. These contracts are legal and binding.
The new international student health screening fee of $50 and an estimated $800 for books and supplies per semester are not included in the above estimates.
An ACADEMIC YEAR (9 months) is typically divided into two semesters, Fall and Spring.  Each semester at UNA lasts 16 weeks or four months. Fall semester begins in August and ends in December; Spring semester begins in January and ends in May.   Total credits required for an undergraduate degree: 120-128 credits Total credits required for a graduate degree: 30-36 credits